Marty Stuart Shares Title Track From 'Altitude' Album As US Tour Opens
The country figurehead has also unveiled a visualizer for the previous taster track 'Country Star.'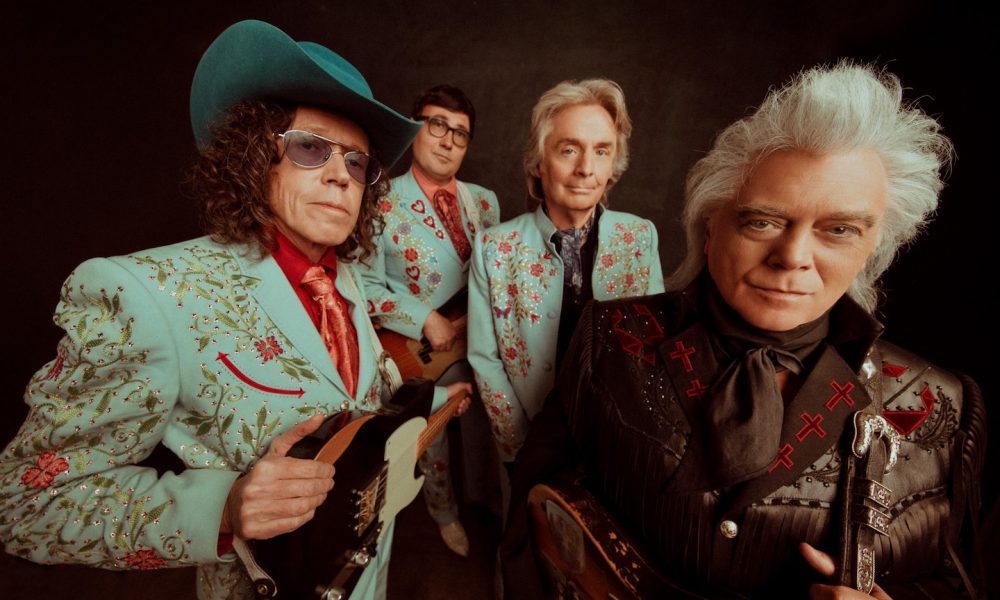 Marty Stuart and His Fabulous Superlatives have announced the May 19 release of their new album Altitude. The news is accompanied by the release of the mid-tempo, pedal-steel-enhanced title track, as well as a visualizer for the previous taster of the set, "Country Star."
Altitude will be the first new album in more than six years by the five-time Grammy-winner, member of the Grand Ole Opry, Country Music Hall of Fame inductee, and AMA Lifetime Achievement Award recipient. Late last year, Stuart and his group were also inducted into the Musicians Hall of Fame and he marked two big anniversaries: his 50th year in Nashville and 30th as an Opry member. Then in December, Stuart and his wife Connie Smith presided over the reopening of the newly-renovated Ellis Theater in his hometown of Philadelphia, Mississippi.
"I've been quoted as saying the most outlaw thing you can possibly do in Nashville, TN, these days is to play country music. It can be done," says Stuart wryly. "On 'Altitude,' there's twin fiddles, steel guitar, and the legendary Pig Robbins playing piano on what turned out to be one of his last recording sessions.
"The song is a reminder to me, and to anyone else still interested, that there's a few of us out here who still know how to make authentic country music. I have an absolute belief that there's a world of people out there who still love it, as my wife Connie Smith says it's the 'cry of the heart,' Harlan Howard said 'it's' three chords and the truth' – that's country music."
The album, recorded in Nashville, features Stuart and the band (Kenny Vaughan, Harry Stinson, and Chris Scruggs) traveling further into the "cosmic country landscape" of 2017's Way Out West. It was written primarily on the road and inspired to a large degree by Stuart's 2018 tour supporting Roger McGuinn and Chris Hillman, co-founders of the Byrds, who reunited for the 50th anniversary of the group's seminal Sweetheart Of The Rodeo album.
Marty Stuart & His Fabulous Superlatives - Country Star (Visualizer)
"I bought my first copy of Sweetheart Of The Rodeo for $2.99 at the discount bin in a shopping mall record store in Goodlettsville, Tennessee, and it became the blueprint for my musical life," says Stuart. "Revisiting it on the road with Roger and Chris put me back under its spell all over again. I was writing songs in dressing rooms and soundchecks and on the bus, and then one day, I looked up and there was enough to make an album."
Stuart and His Fabulous Superlatives will begin a coast-to-coast US tour tomorrow (February 9) in Chattanooga, TN. The itinerary includes a performance at Stagecoach Music Festival on April 29, and this summer, they will do a run of shows with Chris Stapleton, with more to be announced later this year.
"I've always loved songs that feel like old friends but still sound new and fresh," concludes Stuart of the album. "The beautiful thing about country music is that the blueprint Jimmie Rodgers laid down – rambling, gambling, sin, redemption, Heaven, Hell – it's all just as relevant now as it ever was. It's the human condition, and if you're honest about it and you've got a real band around you, you can make something that's uniquely yours and stands the test of time."
Pre-order Altitude, which is released on May 19.