Listen To Masego's Eclectic New Self-Titled Album
Masego's nationwide tour kicks off March 12.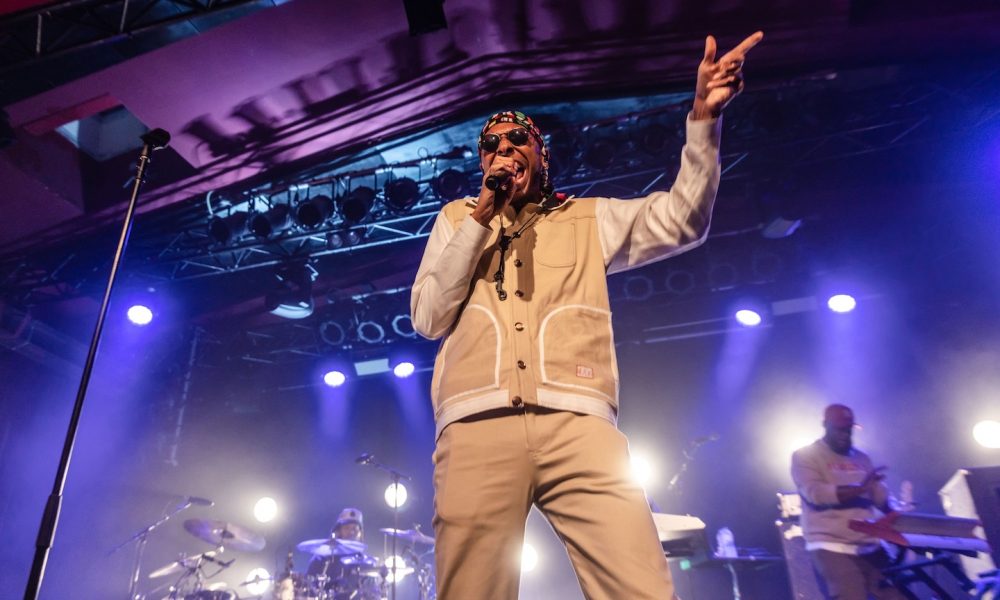 Masego has released his self-titled album courtesy of EQT Recordings and Capitol Records. While Masego is only his second album, the jazz/hip-hop/R&B multi-instrumentalist has amassed nearly two billion combined global streams in his career to date.
Lady Lady, his full-length debut, contained the breakout hit "Tadow," certified Platinum in the U.S., Diamond in Brazil, and Gold in Mexico. The deluxe EP Studying Abroad: Extended Stay, which included the RIAA Gold-certified hit "Mystery Lady featuring Don Toliver," earned Masego his first Grammy nomination.
He's sold out shows and played festivals on every continent but Antarctica–and Masego's upcoming North American tour is almost completely sold out in advance of its March 12 launch.
"I'm very thankful of the journey. This went from a hobby to a job," says Masego. "I was getting all the things that they say that you're supposed to be fulfilled by and I wasn't fulfilled by it. I had to do a re-evaluation of a lot of things. I said, 'I can't make this what I imagined it to be. So I cannot remain here. I need to move.'"
Masego is that movement. It's a grand, eloquent and somewhat mischievous one, from an artist who thrives on mixing contemplation with extroversion, smoldering romance with knowing humor, studied musical discipline with exhilarating flights of intuition. For this deeply collaborative work, Masego sought out what he calls the "outliers, the savants"–people like Kelvin Wootan, Louie Lastic, Richie Souf, Monte Booker, WaveIQ, and Rocaine.
The album's first three singles–"Two Sides (I'm So Gemini)," "You Never Visit Me" and "Say You Want Me"–have already racked up more than 15 million combined streams worldwide.
Clash Magazine said, "'Two Sides' is a Gemini love story, with Masego attempting to stick up for this oft-maligned star sign. There's a nimble vocal, one that expresses his playful side, while his jazz roots also shine through on a track that oozes charm."