Watch Exclusive Megan O'Neill Long Road Interview
Having been dubbed "the Irish Carrie Underwood", Megan O'Neill is one of Americana's fastest-rising stars.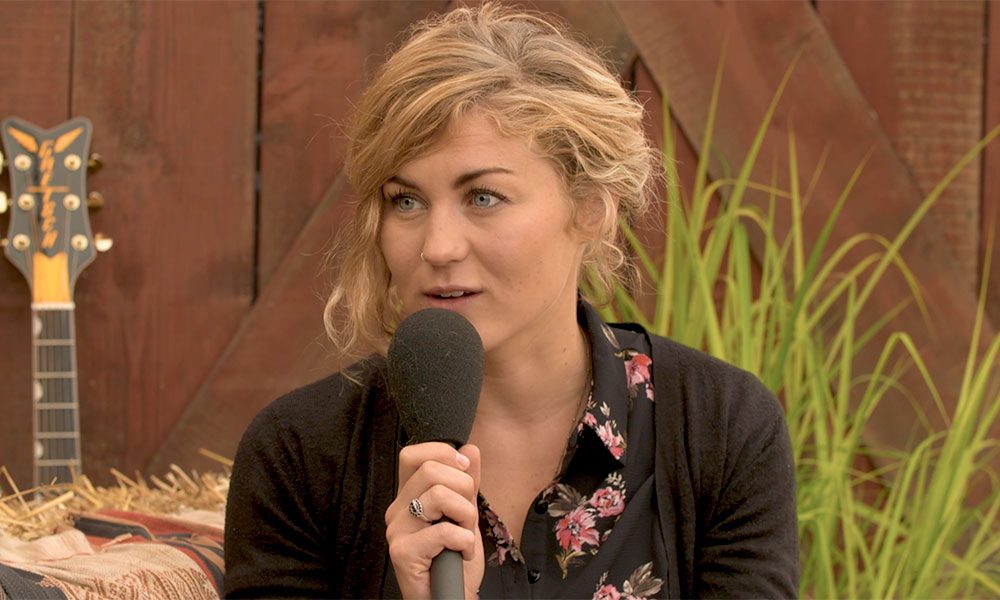 With the Irish Times having recently described her as "the Irish Carrie Underwood", Megan O'Neill is one of the rising stars of the country and Americana scene.
O'Neill's full-length debut album, Ghost Of You, was released to unanimous acclaim in June and she's been on the road ever since. She played three separate shows at the inaugural Long Road Festival – on three separate festival stages including the intimate, down-home Front Porch – but she also found time to sit down on the hay bales with uDiscover Music's Kylie Olsson, where she was keen to discuss some of the influential figures who have fired her own muse.
"My Mum's also a musician, so I was brought up listening to Carole King and Joni Mitchell, so classic singer-songwriters from an early age", she reveals. "She always emphasised that great lyrics and great story-telling were so important.
"But one of my biggest influences is Ryan Adams", she says. "I'm obsessed with him, even what he did with Taylor Swift's album. I just thought that was genius, the way he took the whole thing and made it his own. It opened him up to a younger audience, but it also made me realise how great a songwriter Taylor Swift is too."
In conversation, Megan O'Neill espouses her love of great singer-songwriters who put their own spin on country and Americana music and – having spent time living in both Nashville and London – she feels the music's evolution is down to the fact that it's a much broader church these days.
"Country music is not as specific a genre as it used to be," she reflects. "It's now more appealing to the masses. It's got a bit of pop, a bit of rock and a bit of folk and all these things going on in the genre, so it now appeals to a much younger generation."
We're giving away a Gretsch guitar signed by many of the artists that performed at the Long Road Festival. For your chance to win, enter here.
Format:
UK English