Meredith Brooks' 'Blurring The Edges' Returns In Expanded Digital Edition
The set, certified 3x platinum worldwide, contained Brooks' major hit single 'Bitch.'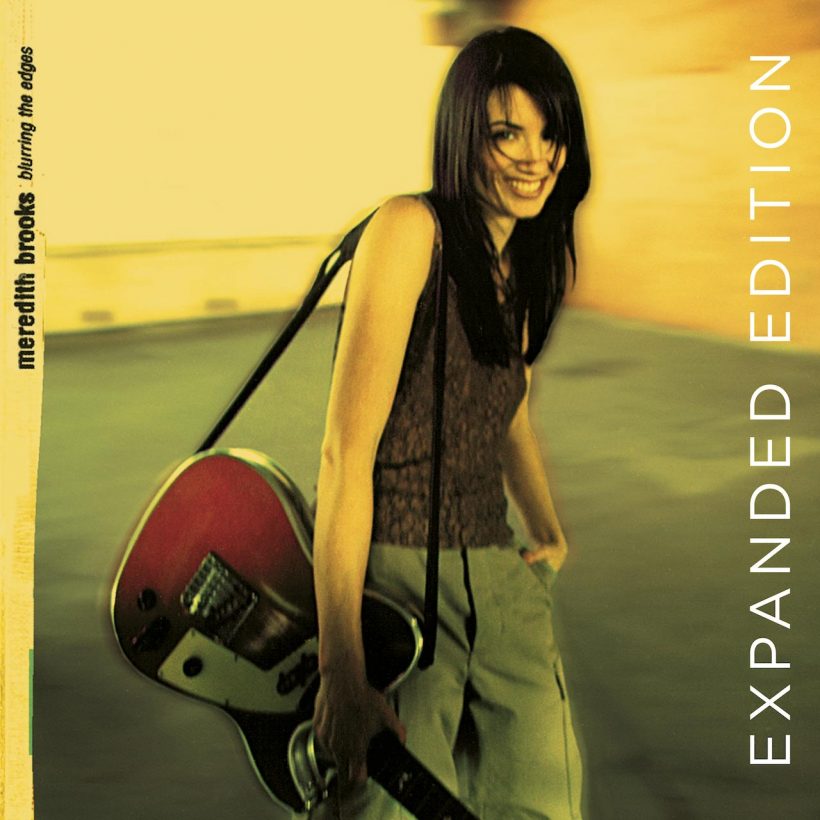 Meredith Brooks' debut major label album, 1997's Blurring The Edges, is available from today (20) in a digital-only expanded edition from Capitol/UMe.
Certified 3x platinum worldwide, it was the set that contained her major hit single "Bitch," which is one of the 18 tracks in the newly-augmented edition. The 12 original songs are joined by six bonus tracks, of which three are live recordings, one is a remix, and the other two are previously unavailable for digital download or streaming.
Meredith Brooks - Bitch (Official Music Video)
Blurring The Edges was produced by David Ricketts, whose credits include Sheryl Crow and Robbie Robertson, and Geza X (Josie Cotton, Magnapop). It was a showcase for Brooks' striking individuality and her preeminent guitar playing, later celebrated in her cover story for Guitar Player, a rare feat for a female artist.
The album reached No. 22 on the Billboard 200 for the artist from Oregon City, Oregon, and was certified platinum in the US by the RIAA. It made the Top 10 in nine other countries across the globe, achieving 2x platinum status in Canada and gold in Spain, Austria, Norway, Netherlands, Switzerland, and Belgium.
"Bitch," co-written by Brooks and Shelly Peiken, not only reached No.2 on the Hot 100 but topped the US Top 40 Mainstream chart, and hit the Top 10 in 10 other countries. It was certified gold in the US and achieved one platinum and three other gold certifications around the world. The song was also nominated for two Grammy Awards, for Best Female Rock Vocal Performance and Best Rock Song, in 1998.
The second single from Blurring The Edges, "What Would Happen," peaked at No.15 on the Top 40 Mainstream chart in the US and was a Top 50 entry on the Hot 100, while the third, "Stop," made No.40 on the Top 40 Mainstream countdown.
Buy or stream Blurring The Edges – Expanded Edition.
The full tracklist is:
1. I Need
2. Bitch
3. Somedays
4. Watched You Fall
5. Pollyanne
6. Shatter
7. My Little Town
8. What Would Happen
9. It Don't Get Better
10. Birthday
11. Stop
12. Wash My Hands
13. Little Slice [Bonus Track]
14. Every Time She Walks Away [Bonus Track]
15. I Need – Crusty Mix [Bonus Track]
16. Bitch – Live In Germany [Bonus Track]
17. What Would Happen – Live In Germany [Bonus Track]
18. Wash My Hands – Live In Germany [Bonus Track]