Meta And iHeart Announce J Balvin Futurum: A VR Concert Experience
The show is set for Friday, February 17 at 6pm PT.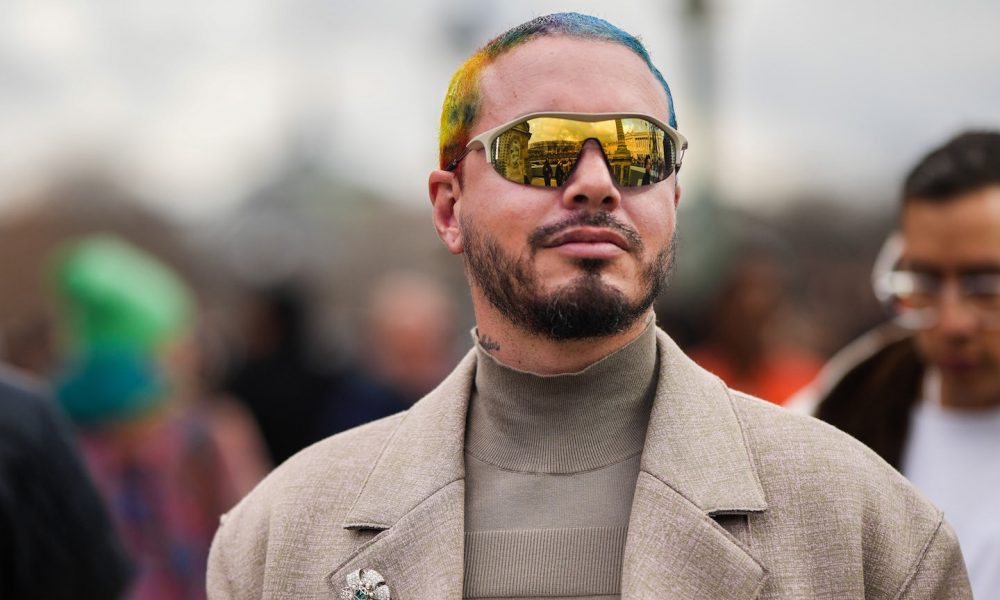 Meta is set to host J Balvin Futurum: A VR Concert Experience. The 45-minute immersive concert is in partnership with iHeartRadio and will premiere on Friday, February 17 at 6pm PT on the official iHeartRadio Facebook and Instagram pages, Meta Quest TV, and Messenger's Watch Together.
The 180-degree concert experience is created specifically for VR and will take viewers on a career retrospective of some of Balvin's greatest hits including "La Canción," "I Like It," "No Me Conoce," "Mi Gente," and more.
J Balvin said, "I'm always looking for new and innovative ways to expand access to art and the VR space is one with limitless opportunity. The whole show has a futuristic vibe including some crazy robotics twice my size. It will be one of my wildest shows ever and I'm grateful to Meta and iHeart for the unique collaboration and the platform to explore my passion for technology in a way that allows my fans to experience my music together in a different way."
Balvin recently showcased his advocacy for mental health awareness with the launch of OYE, a bilingual Spanish and English language wellness app.
"This is one of my biggest dreams because it comes from my heart," Balvin told TechCrunch in an interview. "I'm human just like anyone else and I felt I had this mission to make the world a better place starting with mental health."
As co-founder, Balvin will serve as Chief Dream Officer, or CDO, and carry the task of pushing the team at OYE to dream bigger. The app was founded with creative wellness activist Mario Chamorro, who serves as acting CEO, and creative strategist Patrick Dowd, who is now the company's COO. "[We're] transforming the way that we talk about mental and emotional wellness, from something that is seen as a private burden to something that is a creative opportunity to exercise to create new aspects of your life," Dowd shared. "We've actually built two versions of our app that we're launching this month. One of them is entirely in Spanish, the other is entirely in English, and our team is also bilingual and spread across the Americas."
Listen to the best of J Balvin on Apple Music and Spotify.