Watch Metallica's 2019 Show From Manchester's Etihad Stadium
The latest in the 'Metallica Mondays' livestream series features Kirk Hammett and Rob Trujillo covering The Stone Roses' 'I Wanna Be Adored'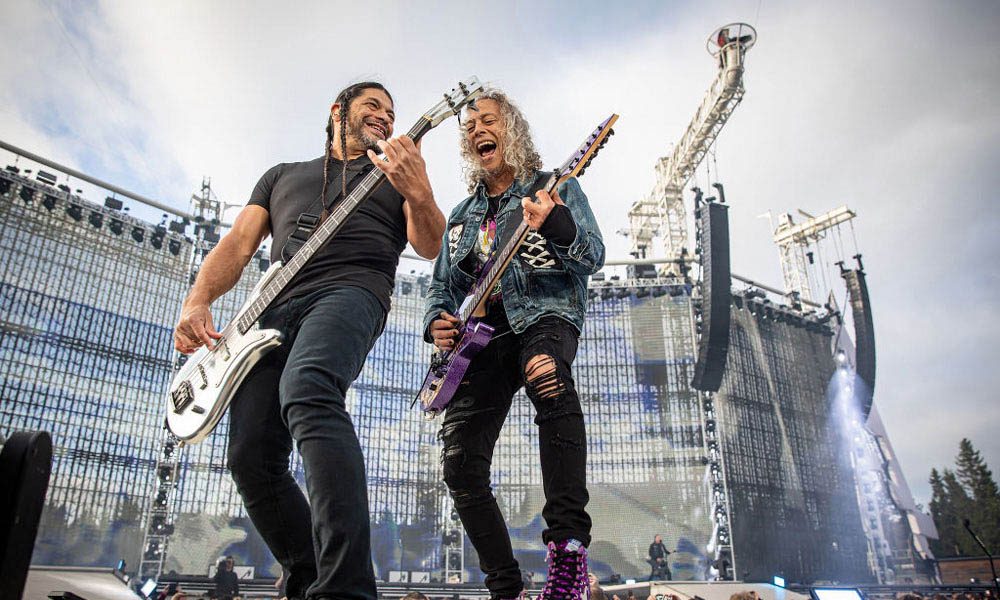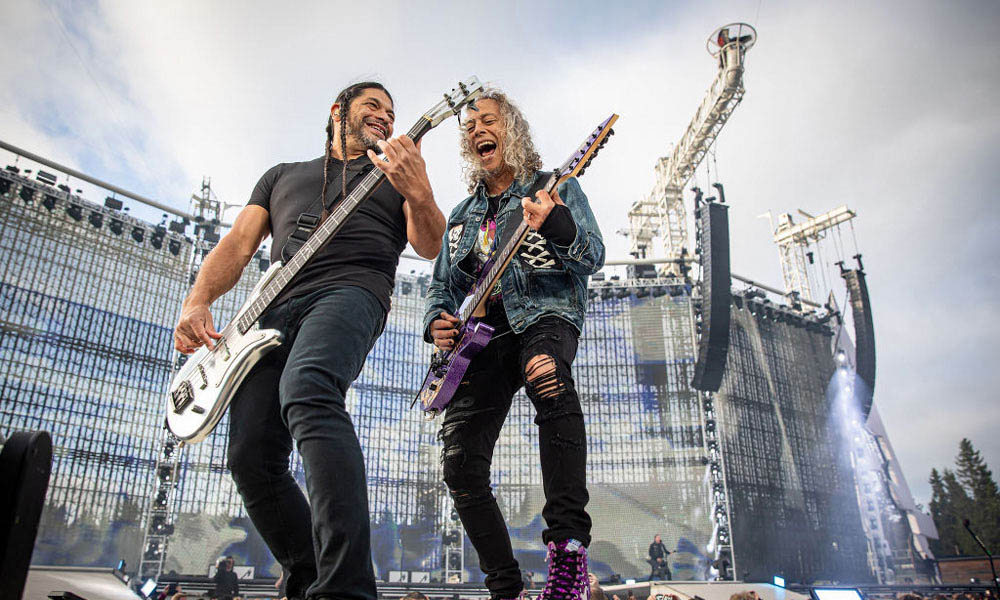 Metallica's weekly streaming series 'Metallica Mondays' continues this week with the band's full 18 June 2019 concert at the Etihad Stadium in Manchester, England.
The show was played in the pouring rain, as the band and fans braved the weather for 18 songs, including five from 'The Black Album' and four from their latest LP, Hardwired … To Self-Destruct. You can check the action out below.
Metallica: Live in Manchester, England - June 18, 2019 (Full Concert)
Introducing the video, bassist Rob Trujillo said, "It was a kick-ass show and an infamous rainy show…just pounding rain, but memorable. Very powerful. Sometimes those conditions bring this insane energy."
As was customary throughout the tour, Trujillo and guitarist Kirk Hammett paid tribute to a local act, this time performing a portion of legendary Manchester outfit The Stone Roses' 'I Wanna Be Adored'.
Metallica launched their weekly series in late March by sharing their appearance from 2019 at Meath, Ireland's Slane Castle. Other #MetallicaMondays streams have included a 1997 gig from the Load tour, a by-request Peru show from 2014, a 1983 set from Chicago, a 20th anniversary 'Black Album' show in Austria and a 1991 performance from Michigan.
"While we're all doing our part and staying home, we find ourselves missing live music, so how about we dive back into a few of our favorite shows at a socially responsible distance?" Metallica said in a statement announcing the series. "Not to sound too cheesy, but now more than ever, we're in this together, and staying connected is how we'll get through it. With that in mind, we're bringing a series of Live Metallica shows right to your couch!"
Like all bands, Metallica are currently off the road due to the COVID-19 pandemic, but they may start work on a follow-up to Hardwired … To Self-Destruct. During a recent online video chat, drummer Lars Ulrich said that if the concert industry ends up being shut down for six months to a year, there's a "very good chance" that Metallica will hit the studio to write and record a new album.
Listen to the Best of Metallica on Apple Music and Spotify.
Format:
UK English