Watch Michael Kiwanuka's Timely Video For 'Light'
"I've spoken about it in my music but I wanted to declare in words that I'm so proud to be Black".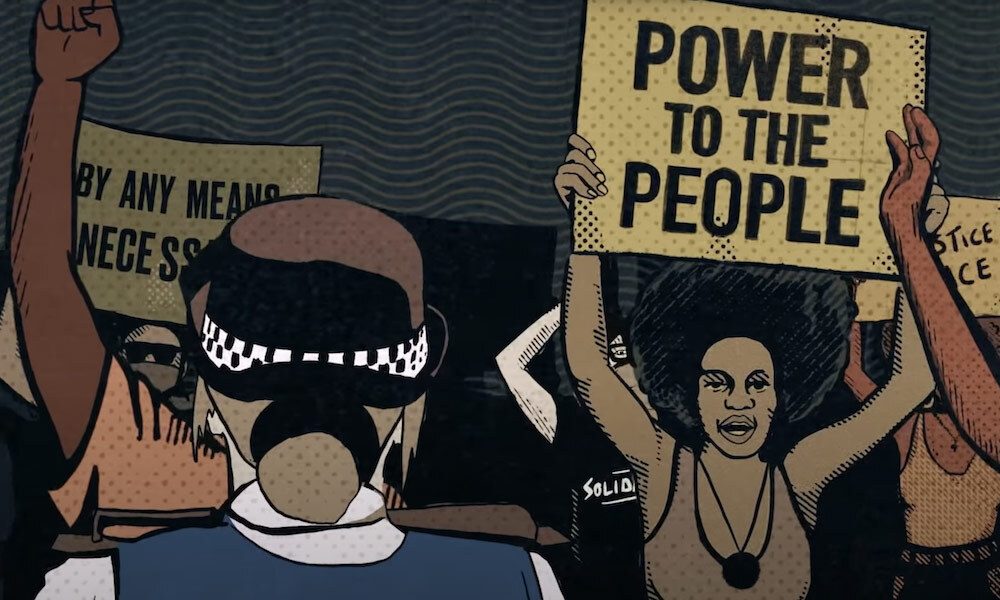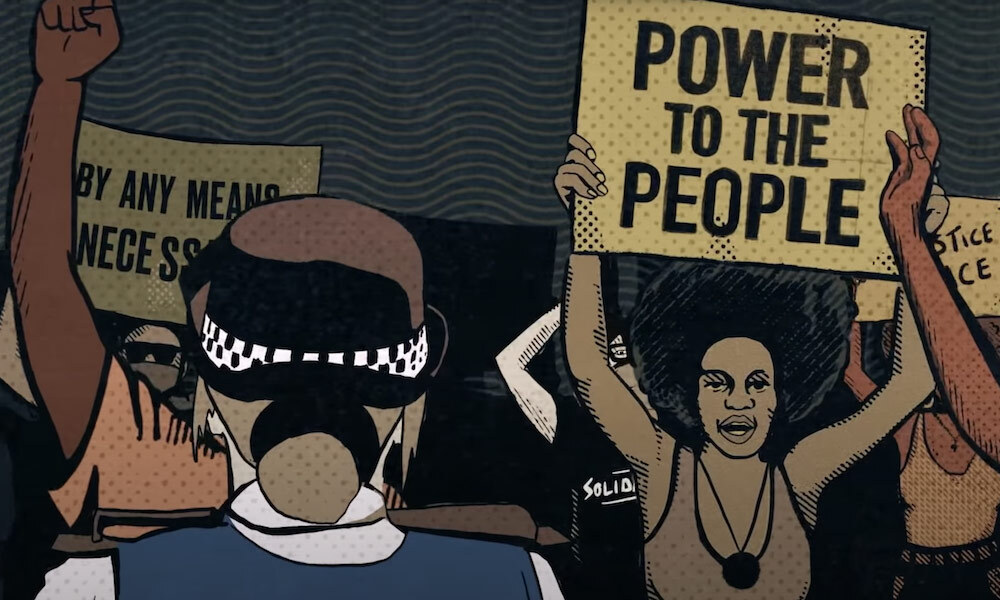 Singer-songwriter Michael Kiwanuka has released a powerful video for single 'Light', off his critically-acclaimed 2019 album, KIWANUKA. The timely, animated visual details the Black Lives Matters protests that have been taking place around the globe throughout the past weeks.
The poignant and gorgeously-animated video was the work of the London-based filmmaker Jeremy Ngatho Cole. In an official statement accompanying the video, Kiwanuka shared that, "The way so much of the world has been designed has often caused me and so many other Black people psychological damage. We so often hear that we are lesser than because we are Black. We are a label, a token, a statistic, and we can be dehumanized."
He continued, "I've spoken about it in my music but I wanted to declare in words that I'm so proud to be Black. We are so beautiful and have such a wonderful history of strength, overcoming, talent, innovation, creativity, invention and love."
Released in November 2019, KIWANUKA  found the Mercury Prize and BRIT-nominated artist reflecting on the state of the world through subtle social commentary. It also found the British singer-songwriter reaching a new level of confidence with himself, his Ugandan heritage, and his artistry. "This one is more about feeling comfortable in who I am and asking what I want to say", he explained in a statement last year. "Like, how could I be bold and challenge myself and the listener? It is about self-acceptance in a more triumphant rather than melancholy way. It's an album that explores what it means to be a human being today."
KIWANUKA not only peaked at No.2 on the UK Albums charts, but received glowing reviews across the board, including from the NME, who compared Kiwanuka to Bill Withers and Gil Scott-Heron, and exclaimed that the album, "sees him fiercely reclaim his identity". Rolling Stone called KIWANUKA "his most fully-formed work, a meditative, expansive collection of synth-psych, blues-rock, stately folk that amounts to an early-career opus for the 32-year-old". The Guardian simply declared KIWANUKA to be "One of the greatest albums of the decade".
Listen to the Best of Michael Kiwanuka on Apple Music and Spotify.
Format:
UK English