Complete Mick Jagger Solo Album Catalogue Comes To 180 Gram Vinyl
The four titles in the collection are 1985's She's The Boss, Primitive Cool (1987), Wandering Spirit (1993) and Goddess In The Doorway (2001).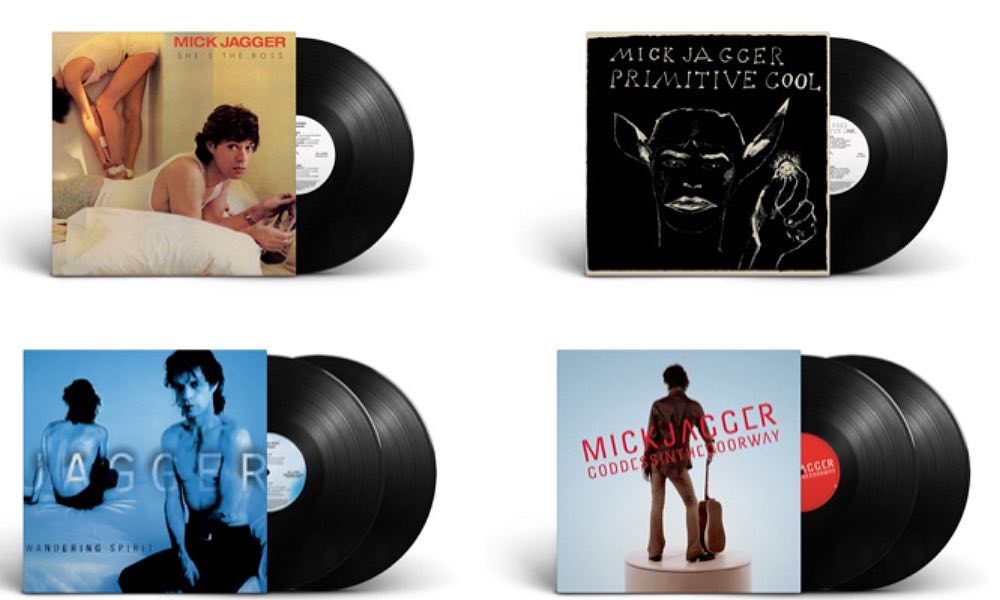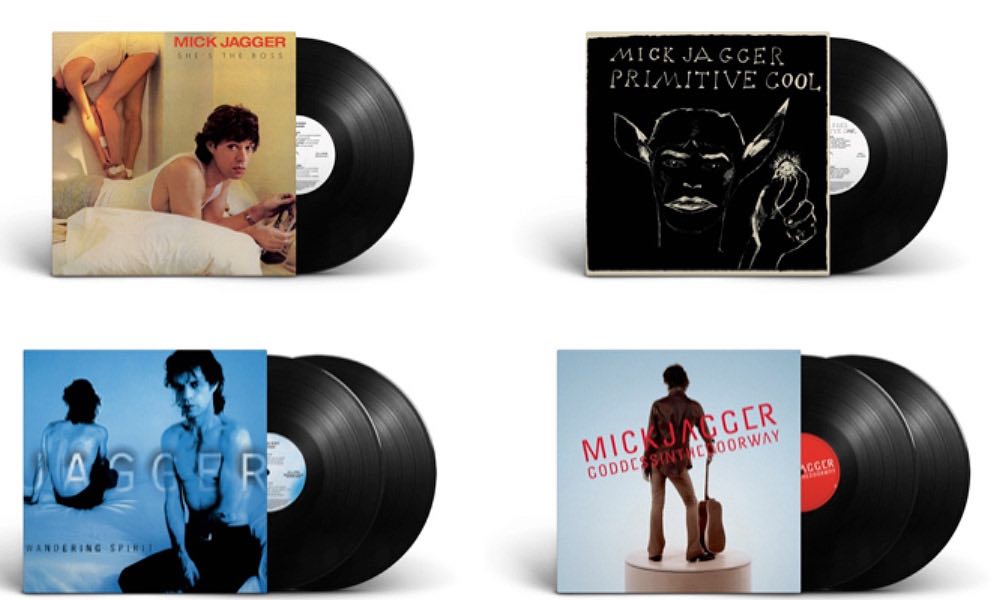 Mick Jagger's complete solo album catalogue will be released in heavyweight 180 gram black vinyl editions on 6 December. The four titles in the collection are 1985's She's The Boss, Primitive Cool (1987), Wandering Spirit (1993) and Goddess In The Doorway (2001).
All of the albums, which feature printed inner bags with lyrics, have been newly remastered by Miles Showell at London's Abbey Road Studios, from analogue tape transfers via the Half-Speed Mastering system. The high-definition remastering treatment was recently used in the acclaimed boxed set The Rolling Stones Studio Albums Vinyl Collection 1971 – 2016.
Jagger's initial work in his own name included the single 'Memo From Turner,' taken from the soundtrack of the Performance movie in which he starred in 1970. He also featured on a duet single with reggae star Peter Tosh in 1978, when they remade 'Don't Look Back,' originally the b-side of the Temptations' 1965 hit 'My Baby,' as '(You Gotta Walk And) Don't Look Back.' He was also the featured artist on the Jacksons' 1984 single 'State Of Shock.'
But it was the deal signed by the Rolling Stones with CBS Records in 1983 that triggered Jagger's official solo launch, with the album She's The Boss. Released in 1985 during a hiatus in the Stones' active life, it featured the hit single 'Just Another Night' and was produced by Jagger, Bill Laswell and Nile Rodgers.
Primitive Cool followed just two years later, recorded in the Netherlands and Barbados and again co-produced by the star, this time with Keith Diamond and David A. Stewart. 'Let's Work' was the prominent single on an album that also included 'Party Doll,' covered by Mary Chapin Carpenter on her 1999 collection Party Doll And Other Favourites.
In 1993, Jagger released Wandering Spirit, co-produced with Rick Rubin. Tracks included the rocking 'Wired All Night' and the funk-driven hit single 'Sweet Thing.' It also included a cover of Bill Withers' 'Use Me,' with guest vocals by Lenny Kravitz, and the gold-certified album sported further contributions from Flea, Courtney Pine, Benmont Tench and Billy Preston.
Goddess In The Doorway, released in 2001, is Jagger's most recent album to date, co-produced with Marti Frederiksen and regular collaborator Matt Clifford. Chris Potter, Wyclef Jean, Jerry Duplessis and Kravitz also had production credits, the latter on the rock hit 'God Gave Me Everything.' The song 'Joy' had contributions from both Bono and Pete Townshend and the single 'Visions Of Paradise' was co-written with Rob Thomas of Matchbox Twenty.
She's The Boss, Primitive Cool, Wandering Spirit and Goddess In The Doorway are released on 180 gram vinyl on 6 December. Pre-order them here.
Format:
UK English