Mickey Guyton Shares 'Love My Hair' From Upcoming Album 'Remember Her Name'
'I wrote 'Love My Hair' after seeing a video of a little Black girl who was sent home from school because she was told that her hair was too distracting.'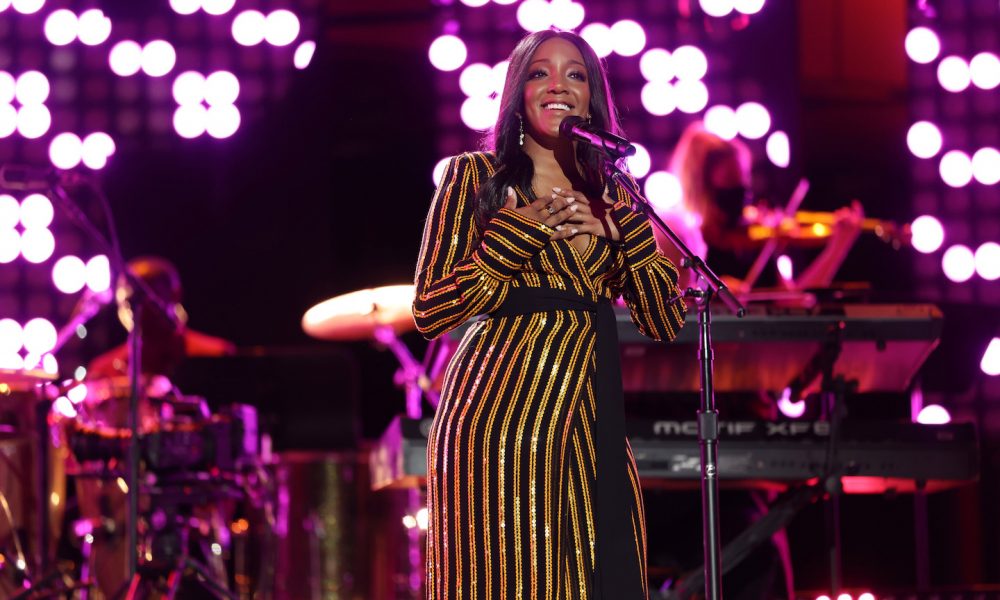 Ahead of the release of her highly anticipated debut album Remember Her Name, out September 24 via Capitol Nashville, country star Mickey Guyton has shared her latest single from the album "Love My Hair" written by herself and Anna Krantz.
"I wrote 'Love My Hair' after seeing a video of a little Black girl who was sent home from school because she was told that her hair was too distracting," Guyton shared on the song. "Seeing this young girl's embarrassment and agony brought me back to my own struggles with self-love and I wanted to write a song to this little girl facing adversity because of what God gave her. I want her and anyone facing similar struggles to feel seen."
Mickey Guyton - Love My Hair (Official Audio)
"Love My Hair" encompasses the theme of self-acceptance found throughout Remember Her Name, prioritizing self-love and the differences that set people apart from each other and allow them to be unique. The track was produced by Karen Kosowski with additional production by Johnny Simmen.
On the song's pre-chorus, Guyton sings: "The things I'd do to try to fit right in / I'm tired of trying to justify my skin." By the time the bridge arrives, she's come to a new conclusion: "The things I did to try to fit right in / I'll never justify my skin again." It's a warming journey that continues to set the tone for the project to come.
Of Remember Her Name, Guyton has said: "Remember Her Name is a culmination of the last ten years of my life in Nashville. This album is the closing of a chapter. All those years ago, I set out to create music that would make people feel self-empowered, loved, and comfortable with being themselves and this album holds true to all of that. I hope everyone who listens finds something that connects and speaks to them."
Guyton also contributed a surprising cover of Metallica's "Nothing Else Matters" from their classic LP, The Black Album, for the new tribute album, The Blacklist, out today.