Midwxst Recruits Denzel Curry For 'Tally'
The new single arrives with an Ari Nissenbaum-directed music video.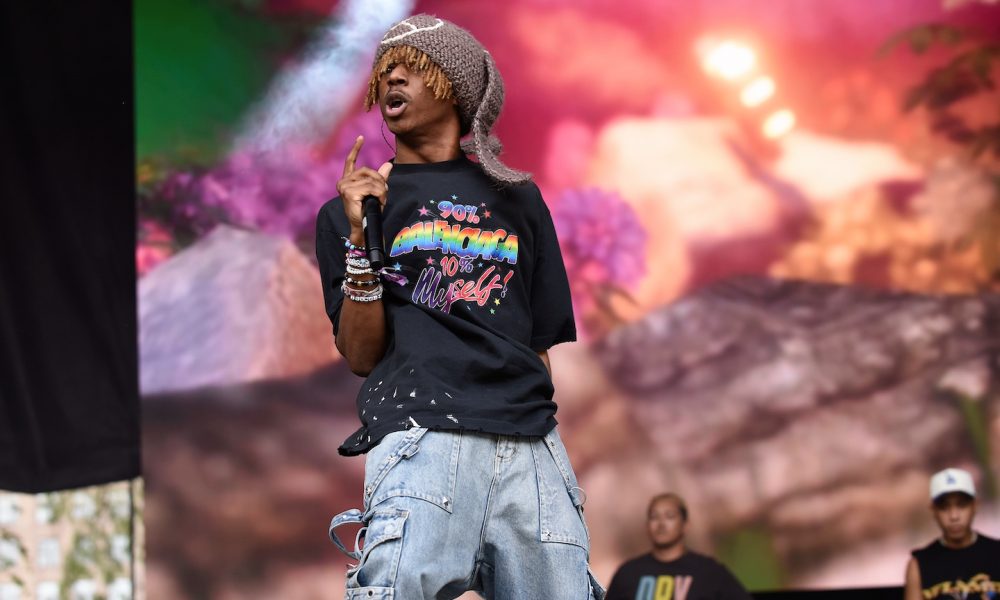 midwxst has kicked off the new year with an explosive new track titled "Tally" with South Florida superstar Denzel Curry.
Produced by Charlie Heat and Kennedy Sabin, "Tally" premiered on Zane Lowe's Apple Music show and is a hedonistically lush track featuring horn samples, Spanish guitar sounds, and percussive production priming the two lyricists to weave their respective brands of braggadocious raps across the finish line.
midwxst & Denzel Curry - Tally
The new single arrives with an Ari Nissenbaum-directed music video that finds the two artists entwined in a classic gangster film narrative. Shot in black and white, the Golden Age of Hollywood themed video is complete with vintage cars, beautiful architecture, fedoras, and evening gowns fully capturing the elegance of the era while still maintaining the anthemic energy of the song.
The New York by way of Indiana artists' steady stream of new music has been flowing since he emerged on the scene in 2020. Last year alone, the blossoming artist released two EPs including BACK IN ACTION 3.0 EP, which includes the standout track "223's" featuring BabyTron. He also released his EP better luck next time., alongside the stand-alone singles "mad," "slide den," and "sidelines." midwxst also ventured on his first national run touring his music to venues across the country while also collaborating with some of music's brightest young peers including Yeat, Dro Kenji, KA$HDAMI, and more.
Back in June, midwxst embarked on an explosive US tour with glaive and released the aforementioned 8-track EP better luck next time. The EP showcased his sonic versatility fusing various genre influences and featured the stand out tracks "riddle" and "i know you hate me," both of which arrived with videos directed by Parker Corey.
midwxst, born Edgar Sarratt III, is a genre-defier combining elements of hyperpop and digicore with hip-hop alongside candid lyrics that reveal he isn't afraid to let his true feelings show.