Milford Graves, Pioneering Jazz Drummer, Dies At 79
Graves is recognized as the liberator of the jazz drummer by breaking from a strict time-keeping role into one of personal expression.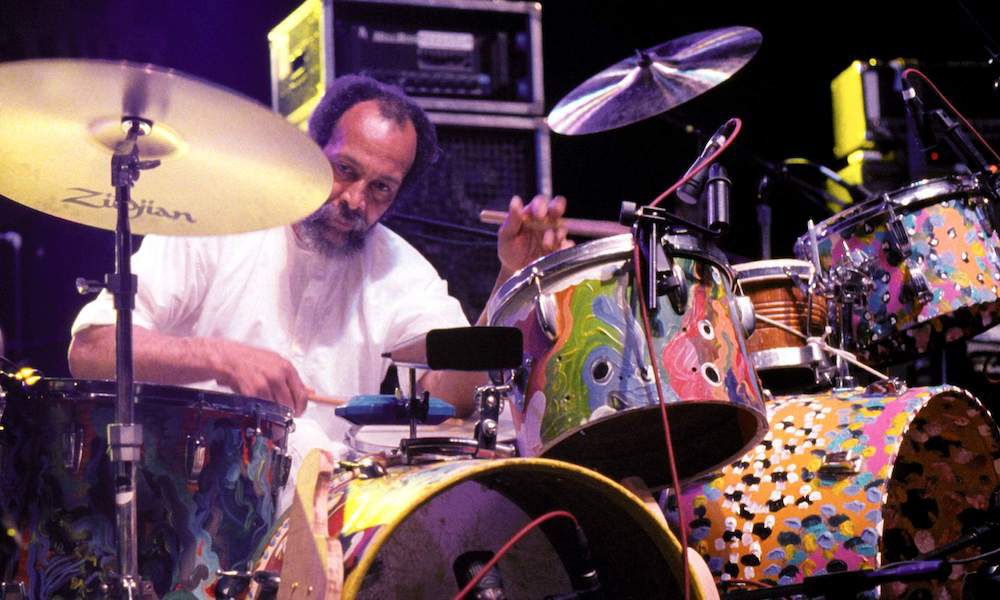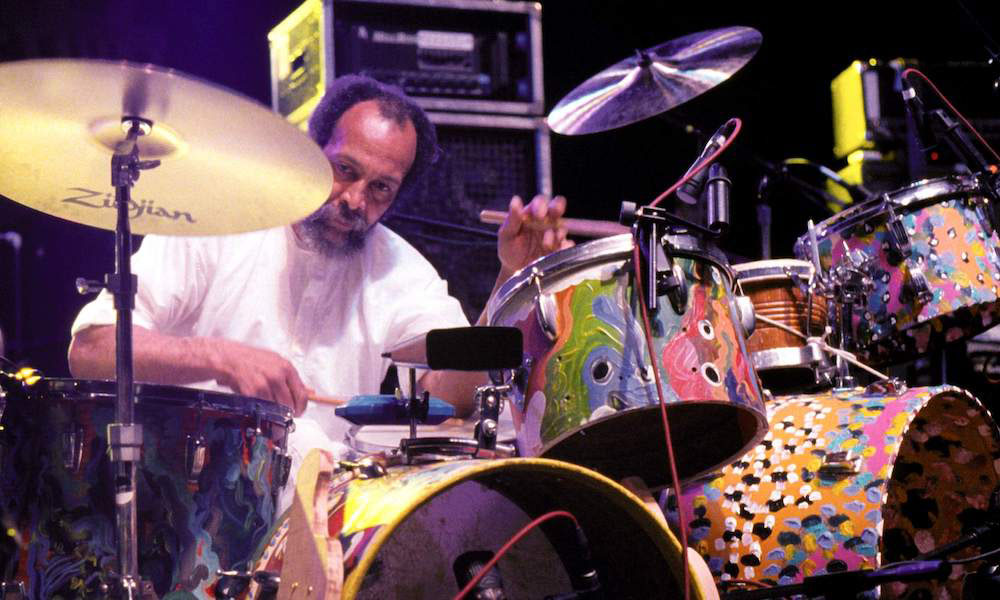 Innovative percussionist Milford Graves, revered for his pioneering contributions to the free-jazz movement, died yesterday (February 13) from congestive heart failure at the age of 79.
Over a career spanning more than five decades, Graves remained an influential figure in the jazz world, from playing with Albert Ayler at John Coltrane's funeral to performing at the MoMA with John Zorn, who described Graves as "a 20th-century shaman."
A true polymath, Graves' resume also includes, but is not limited to, martial artist, botanist, herbalist, acupuncturist, medical researcher, programmer, painter and multi-media artist, biological musicologist, and professor. He also did extensive scientific research on his own heartbeat to play to his internal rhythm, and explore its healing power.
Graves' life and work gained renewed attention after the release of the 2018 documentary Milford Graves: Full Mantis. It was the same year Graves was diagnosed with amyloid cardiomyopathy, a heart disease with no cure. "It turns out," Graves told The New York Times, "I was studying the heart to prepare for treating myself."
Milford Graves Full Mantis - trailer | IFFR 2018
Graves is recognized as the liberator of the jazz drummer by breaking from a strict time-keeping role into one of personal expression, a contribution that brought drums out from the background. His technique incorporated Latin, African, and Asian rhythmic ideas with open improvisation, emphasizing feeling over function.
"Swing is getting you to move from one point to another point. It's putting life into you… Swing, it means when you can feel, like, hey man, I want to live till the next day," Graves said in the documentary.
Born in 1941 in Jamaica, Queens, Graves began his lifetime of drumming at the age of 3. He absorbed Latin and Afro-Cuban rhythms through the radio and took up congas and timbales.
Graves cut his teeth performing in mambo and Latin jazz bands, learning to swing from heavy-hitters like Cal Tjader, Herbie Mann, and Montego Joe, whose albums Arriba! and Wild & Warm also feature fellow innovator Chick Corea, who sadly passed away just days before Graves. While establishing his unique jazz sound, he also recorded with popular South African artists Hugh Masekela and Miriam Makeba in the early 60s.
In 1964, Graves hit the New York avant-garde scene with a period of landmark collaboration albums, establishing his style of swinging that eschewed the typical bebop sound: His duo album Percussion Ensemble and The Giuseppi Logan Quartet for influential label ESP-Disk; Communication by The Jazz Composer's Orchestra (a collective with Calra and Paul Bley, Archie Shepp, Steve Lacy, and other innovators); and The New York Art Quartet, which Graves co-founded with John Tchicai, Lewis Worrell, and Roswell Rudd, featuring revolutionary poet Amiri Baraka on their first album.
In the liner notes Tchicai wrote that they "hadn't heard anybody of the younger musicians in New York that had the same sense of rhythmic cohesion in polyrhythmics or the same sense of intensity and musicality" as Graves.
By 1967, Graves joined up with Albert Ayler, a fiery force in free-jazz and carrier of John Coltrane's torch, for a stint of electrifying live shows and the transitional album Love Cry on Impulse. Throughout the 70s, he was a distinguished professor at Bennington College and retired Professor Emeritus in 2011.
He continued to perform solo and in new ensembles with the likes of David Murray, Bill Laswell, Peter Brotzmann, William Parker, Lou Reed, and John Zorn, performing until the very end of his life, while creating new art and multi-media work. His last exhibit closed January 2021 at the ICA in Philadelphia, after a five-week run.