Legendary Jazz Keyboardist And Fusion Pioneer Chick Corea Dies At 79
The 23-time Grammy winner was one of the jazz world's most prolific artists.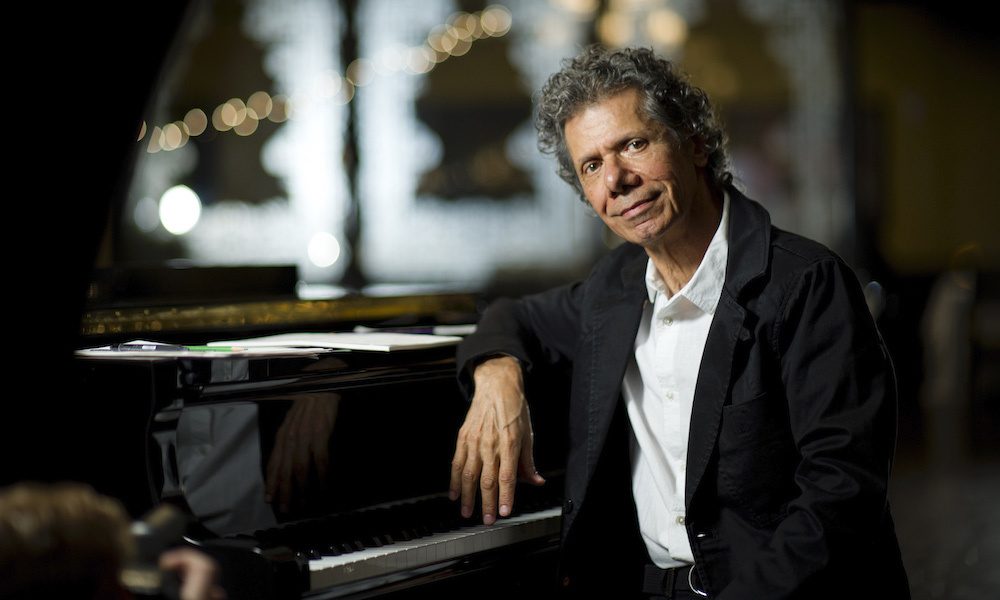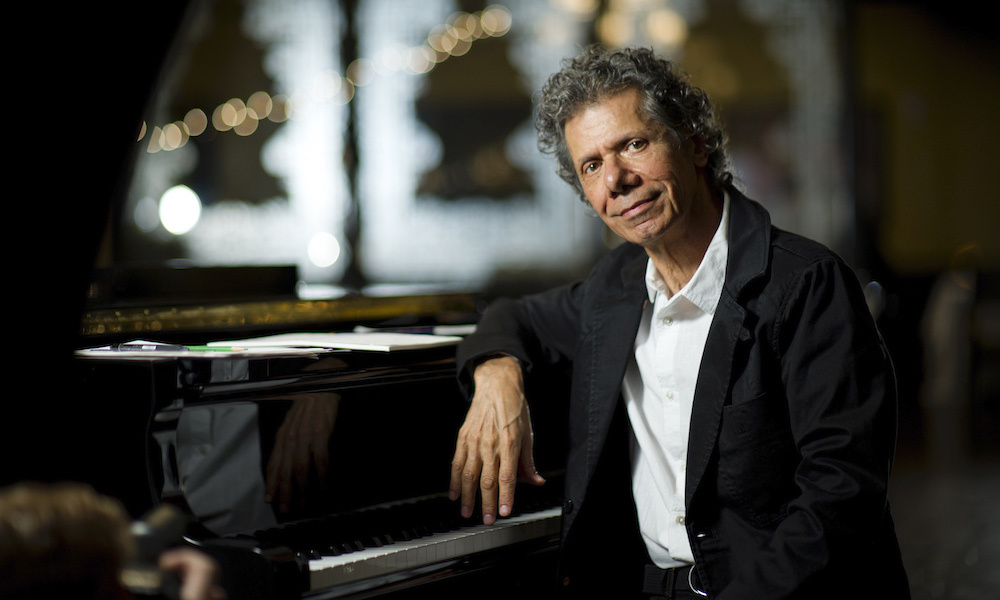 Legendary jazz keyboardist and fusion pioneer Chick Corea has died at the age of 79. According to a statement, the artist had recently been diagnosed with a rare form of cancer.
A 23-time Grammy Award winner, Corea was a highly prolific artist, who released more than 100 studio and live albums throughout his nearly 60-year career. In addition to playing alongside Miles Davis in his early years, Corea founded the innovative fusion band Return to Forever, the avant-garde jazz group, Circle, and, later the Chick Corea Elektric Band. He also took part in a variety of duet projects – both in the studio and on stage – collaborating with such artists as Gary Burton, Herbie Hancock, and Béla Fleck.
While Corea was well-known for his influential work within the fusion landscape, he regularly explored other genres – including Latin jazz and classical projects.
Born Armando Corea in 1941, Corea grew up outside of Boston and was surrounded by music at an early age. His father, who played trumpet in a local group, introduced his son to jazz, and encouraged him to play his own music. Corea quickly proved himself to be a talent on the piano, as well as the drums — but he was eager to expand his practice. In a 1975 interview with the NME, Corea recalled, "[I] could play the most difficult classical pieces well, knew about harmony, theory — and I chucked all that stuff out the window and started playing with my elbows. It made me feel I had some sense of identity, and it was myself."
That spirit set Corea apart – and caught the eyes of the New York jazz world. In his early 20s, Corea was performing alongside such greats as Stan Getz, Mongo Santamaria, and Davis. While Corea's work with Davis continued through the early 70s and included more than a dozen albums, he was also focused on a solo career, releasing his debut album, Tones for Joan's Bones, in 1968.
For the next five decades, Corea would release – with few exceptions – one album a year at the minimum. Often, his output would include two to three projects per year.
Seeking to create a more accessible style of jazz, Corea formed Return to Forever in 1971, incorporating both electric and acoustic instrumentation, along with rock elements. The group, which included such members as Stanley Clarke, Al Di Meola, and Earl Klugh, recorded throughout the 70s, with a reunion in 2008.
In later decades, Corea furthered his sonic explorations and partnerships – composing classical works as a solo artist, while forming a variety of groups – including the Chick Corea New Trio, the Five Peace Band, and Chick Corea & The Vigil. In 1992, Corea ventured into the business end of the industry by establishing his own label, Stretch Records.
Never one to slow down, Corea released his final album, Plays, last year, which featured solo performances from various concert halls in Europe and the US. Another recent live album, Trilogy 2, with Christian McBride and Brian Blade, is currently up for two nominations at this year's Grammy Awards, including a nod for Best Improvised Jazz Solo for Corea's performance on the track "All Blues."
A statement was released earlier today on Corea's Facebook page: "Throughout his life and career, Chick relished in the freedom and the fun to be had in creating something new, and in playing the games that artists do. He was a beloved husband, father and grandfather, and a great mentor and friend to so many. Through his body of work and the decades he spent touring the world, he touched and inspired the lives of millions."
Corea also offered a final, personal message to his fans. "I want to thank all of those along my journey who have helped keep the music fires burning bright. It is my hope that those who have an inkling to play, write, perform, or otherwise, do so. If not for yourself then for the rest of us. It's not only that the world needs more artists, it's also just a lot of fun."
"And to my amazing musician friends who have been like family to me as long as I've known you: It has been a blessing and an honor learning from and playing with all of you. My mission has always been to bring the joy of creating anywhere I could, and to have done so with all the artists that I admire so dearly – this has been the richness of my life."
That sense of joy reverberated throughout Corea's work – no matter what project he was involved with. In an interview with JazzTimes last year, he explained, "when I'm at work I can see the result of what I do in front of my eyes, as I do it. That's incredibly fulfilling…I can see if I'm bringing people pleasure, if I'm inspiring anybody. When you do that, you're putting something good into the world. I believe that."
He continued, "What making music for people does, I've observed, is it stimulates what's natural in all of us. It's native sense, in every person. You don't have to be a professional anything – all you need to do is be a living human being, and open to the play of imagination. Because imagination is everything…after you do this for a while, you see that you can use your imagination and imbue life with your creation. And that your happiness comes from what you imbue, what you bring of yourself."