Mocedades Announces 'Infinito Duets,' Shares New Version Of 'Eres Tú'
The new version of 'Eres Tú' features Placido Domingo.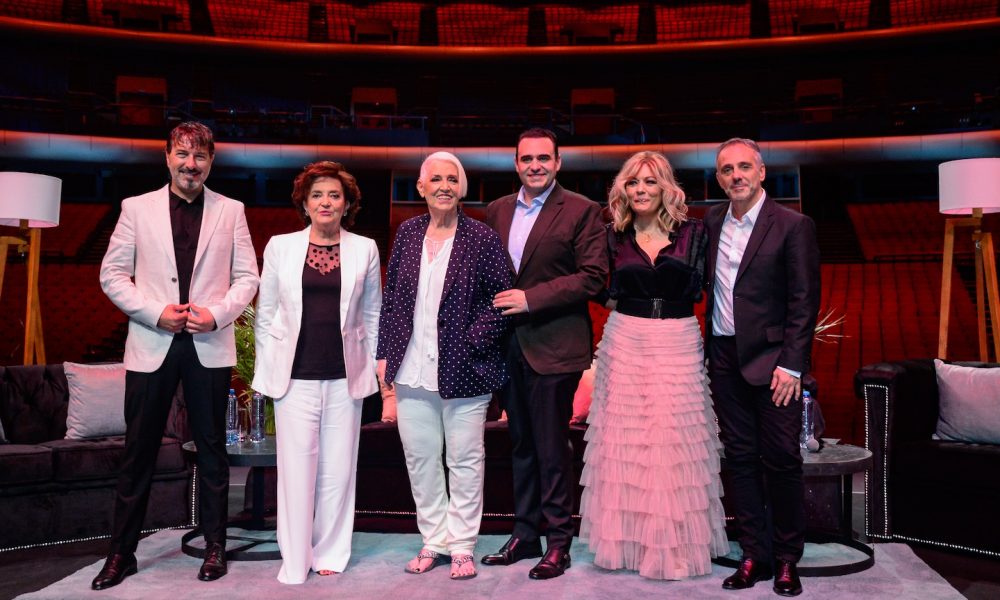 Mocedades has recruited Placido Domingo for a special 50th anniversary edition of "Eres Tú," the first single from their forthcoming project Infinito Duets.
After a year filled with emotions, surprises, new music and performances in different countries, Mocedades continues leaving its mark in the hearts of the audience, crossing generational boundaries by proving that romanticism and love will move the world until the end of time.
Mocedades, Plácido Domingo - Eres Tú
Infinito Duets is to date the most ambitious project for the group from Bilbao, encompassing the musical concepts and magic that has been with them throughout their rise and sustained brilliance. International stars artists such as David Bisbal, Gloria Trevi, Morat, Il Divo, and Lucero, are all featured on the new project. To celebrate the news, the group recruited Placido Domingo for a special version of "Eres Tú."
50 years after the song was written by Juan Carlos Calderón, his son, Jacobo Calderón brings it to life with the support of the Bratislava Symphonic, a group of over 100 musical talents that add emotion to the iconic melody, which is known as Mocedades' anthem. In celebration of the anniversary of the song that made them "The Best Vocal Group in Hispanic America," Mocedades and Placido Domingo give new life to the classic song.
"Eres Tú" is a song inscribed in musical history. It was featured in Billboard's Hot 100 chart during the week of January 12, 1974 holding the 90th spot and remained there for 17 consecutive weeks. It eventually peaked with a spot in the Top 10 during the weeks of March 23 and March 30 of that year. More than 70 versions have been created of this song in Spanish, English, French, Italian, Danish, Swedish, German, and more, earning Juan Carlos Calderón the prestigious ASCAP award in the United States.
The release comes with a music video, which each artist recorded separately because of the pandemic. Mocedades shared their voice from Mexico and Placido Domingo from his studio in the United States.
Listen to the best of Mocedadas on Apple Music and Spotify.