Watch Of Monsters And Men Perform 'Phantom' On 'CBS Mornings'
The Icelandic stars are currently celebrating the 10th anniversary of their 'My Head Is An Animal' album.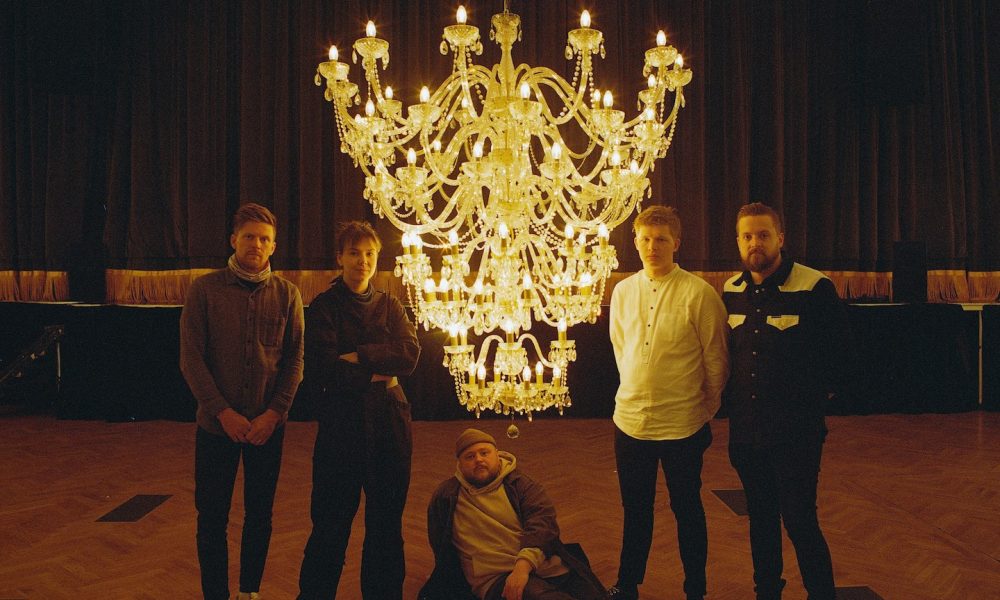 Of Monsters and Men appeared on 'CBS Mornings' in celebration of their new album My Head Is An Animal (10th Anniversary Edition) where they performed their new single, "Phantom" and talked about their historic rise to becoming one of the world's most successful Icelandic bands. You can watch the performance of "Phantom" below.
Speaking with CBS Mornings correspondent Ben Tracey at Gamla Bíó (where the band held their first album release party back in 2011), co-lead singers Nanna Hilmarsdóttir and Ragnar Þórhallsson reflected about the band's past ten years together as well as the journey that led them to where they are today- from winning a local Icelandic music competition, to SXSW and more they rose to become one of the first bands from Iceland to hit over 1 billion streams on Spotify.
In addition, to "Phantom", they also performed their iconic songs "Little Talks" and "Dirty Paws" in celebration of the new anniversary album release.
Continuing the celebration of their anniversary the band recently announced their first and only live shows of 2021 and upcoming livestream shows: 'Of Monsters and Men: The 10 Year Anniversary Celebration of My Head Is An Animal' where they will be performing four intimate shows at Gamla Bíó on November 9, 10, 11 and 12. The band will play the album in its entirety as well as other OMAM favorites both older and newer. OMAM have also announced that these shows will be available to fans to stream virtually, airing December 1, 8, 15 and 22.
The album celebrates a decade since the arrival of their platinum-certified debut My Head Is An Animal. The release reflects the version of the album when it was first released in Iceland in 2011. The new version has a total of four tracks that were not on the 2012 US release, including two never-before-released songs: "Phantom" and "Sugar In A Bowl." The anniversary album is also accompanied by commemorative merchandise, limited-edition vinyl, and a special Of Monsters and Men zine available as a special thank you for fans.
Regarding this moment, the band commented: "It's been 10 years since the original edition of MHIAA was released in Iceland and because of that we wanted to do something special so we're releasing a 10th anniversary edition of the album as well as performing some fun live, intimate anniversary shows from Iceland from the venue where we played our first album release party ever."
Upon release in 2011, My Head Is An Animal scaled the Billboard Top 200, bowing at #6. It also boasted the quintuple-platinum "Little Talks," which became "the first song by an Icelandic band to cross 1 billion streams on Spotify," and the gold-selling "Dirty Paws." To date the album has been streamed nearly 5 billion times globally and was the starting point for the band's long career.
Buy or stream My Head Is An Animal (10th Anniversary Edition).