Mozzy And EST Gee Team Up For 'Lurkin'
Mozzy's new joint is assisted by a fitting video, which finds the collaborators caught up in a blur of smoke and more.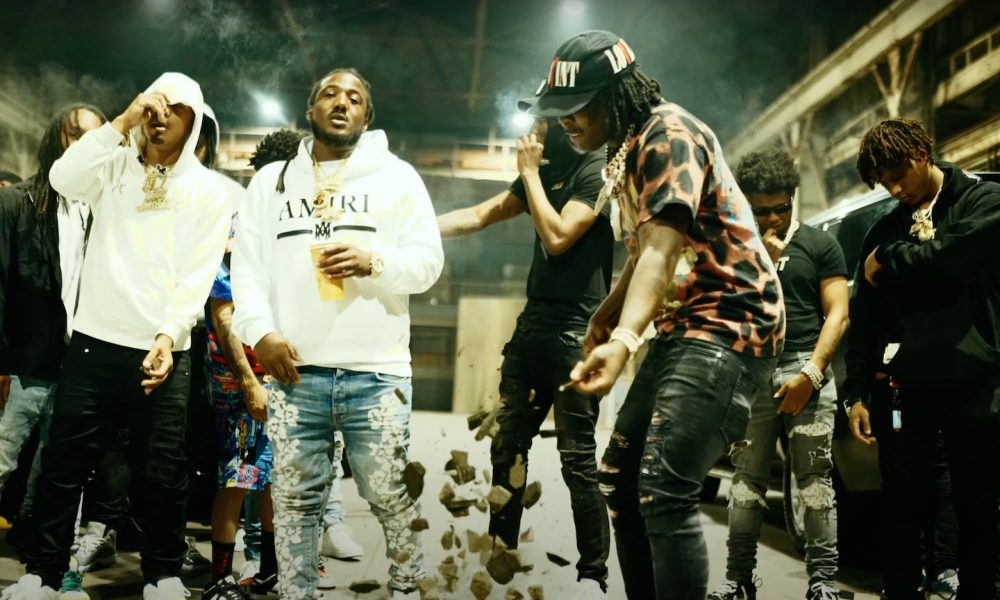 Sacramento rapper Mozzy has teamed up with EST Gee for the gritty collaboration "Lurkin." The track is out now via CMG/Interscope Records.
Mozzy's new joint is assisted by a fitting video, which finds the collaborators caught up in a blur of smoke, dice, cars, cash, double cups, and gleaming jewels.
Mozzy - Lurkin ft. EST Gee (Official Music Video)
The hip-hop heavyweights trade verses on "Lurkin," subject matter ranging from EST Gee's numbness ("I still don't feel nothing, on my dead brothers") to the Motorola phones Mozzy can still picture ringing with bad news. "Resume impeccable," he raps during the final verse over bone-rattling beats. "I really put them hours in." There couldn't be a better distillation of the rapper's career.
After surviving Sacramento's Oak Park neighborhood, Mozzy emerged as one of the most captivating lyricists on either coast, his music shot through with reflections of the trauma he's endured, asides about his environment that could double as sociological studies, and countless testaments to his grit and perseverance. Few rappers sound more credible on wax, whether filling in a grim scene with vivid details or tracing shocking cause to tragic effect.
Mozzy broke through in the mid-2010s with a string of now-iconic mixtapes, from Bladadah and Yellow Tape Activities (both 2015) to the following year's Mandatory Check. His studio debut, 2017's 1 Up Top Ahk, proved him a commercial force as well as a critical darling, and began a new phase of his career that continued through last fall's Untreated Trauma, which reached No.19 on the Billboard 200.
Just a few years into his career, EST Gee has garnered acclaim for communicating a similar authenticity. The Louisville, KY, native, who played briefly in the Canadian Football League, has been celebrated for his gravelly voice and keen sense of the peril lurking behind every corner of his hometown. He most recently teamed up with Detroit's 42 Dugg for April's Last Ones Left.
Mozzy and EST Gee bring the best out of each other on "Lurkin," showcasing the lyrical mettle that fueled their journey from the streets to the studio.