Neil Diamond To Receive Songwriters Hall Of Fame Highest Honour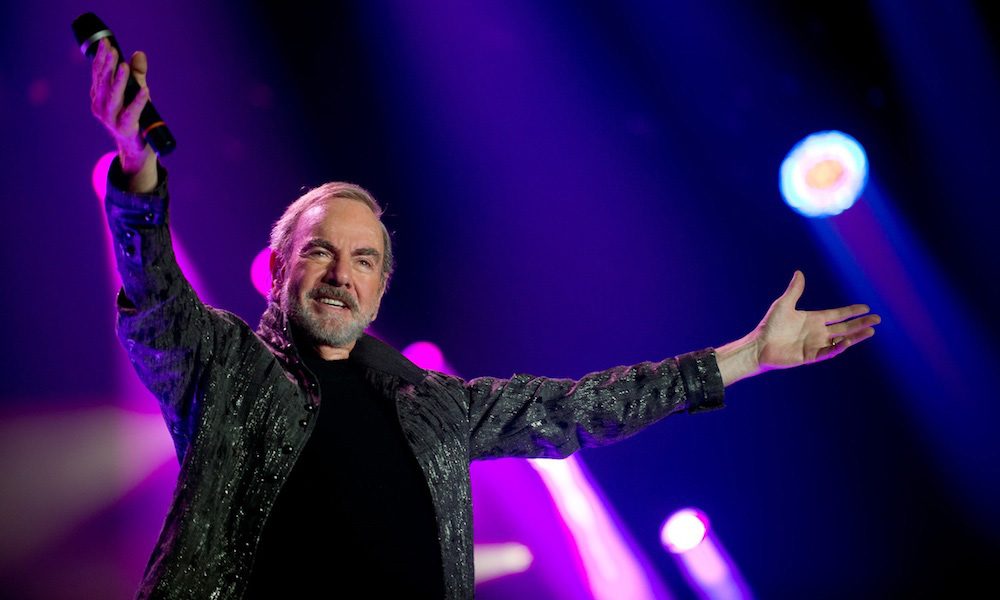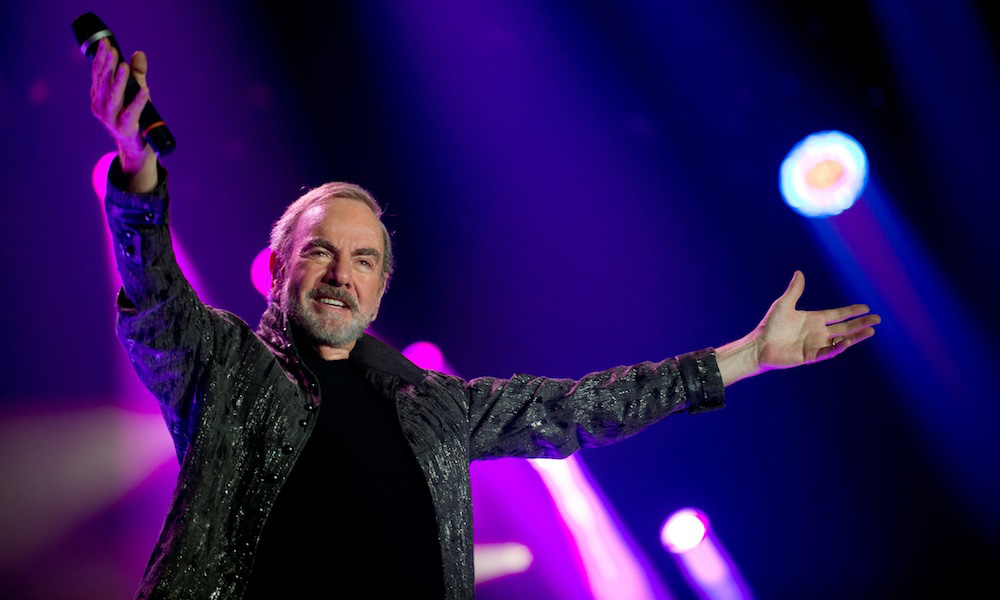 Music icon Neil Diamond has another prestigious accolade to add to his growing list of achievements, having been named this year's recipient for the Johnny Mercer Award at the 49th Annual Songwriters Hall of Fame induction ceremony.
Diamond was inducted into the Hall of Fame back in 1984, and will receive the organization's highest honour that's reserved for a songwriter or songwriting team. The induction ceremony and gala will be held in New York City on 14 June, with Diamond joining other former honourees that include Van Morrison, Elton John and Bernie Taupin, Phil Collins and Stevie Wonder among others.
The award is historically rewarded to a songwriter or songwriting team whose artistic output "upholds the gold standard set by the legendary Johnny Mercer", the Hall representative told Billboard.
"Having always been the consummate wordsmith, Neil Diamond has honed the craft of the hook to a fine art, and his storied performances are gifts to people of all ages, genres and backgrounds", said Hall co-chairmen and legendary songwriting duo Kenny Gamble and Leon Huff.
The singer-songwriter recently announced his retirement from touring due to health issues but will also be receiving the Grammy Lifetime Achievement Award later this year. Over the course of his five-decades long career, Neil Diamond has also been inducted into the Rock and Roll Hall of Fame in 2011 and the Kennedy Center that same year.
Songwriters Hall of Fame president and CEO Linda Moran also told Billboard: "Neil is the quintessential songwriter, having been on the world radar for decades with anthemic songs that speak to everyone. We are so pleased to be presenting him with the prestigious Johnny Mercer Award".
Last year saw the release of a career-spanning 50th Anniversary Collection that included some of his most enduring compositions including 'Solitary Man', 'Cherry, Cherry', 'America', 'Girl, You'll Be A Woman Soon', 'I'm A Believer', 'Red Red Wine', and of course, 'Sweet Caroline'.
Explore our official Neil Diamond Artist Page here.
Format:
UK English