Rush's Neil Peart Will Be Honored At Modern Drummer Fest 2020
The 20th edition of the festival will feature a virtual, all-star line-up of talent.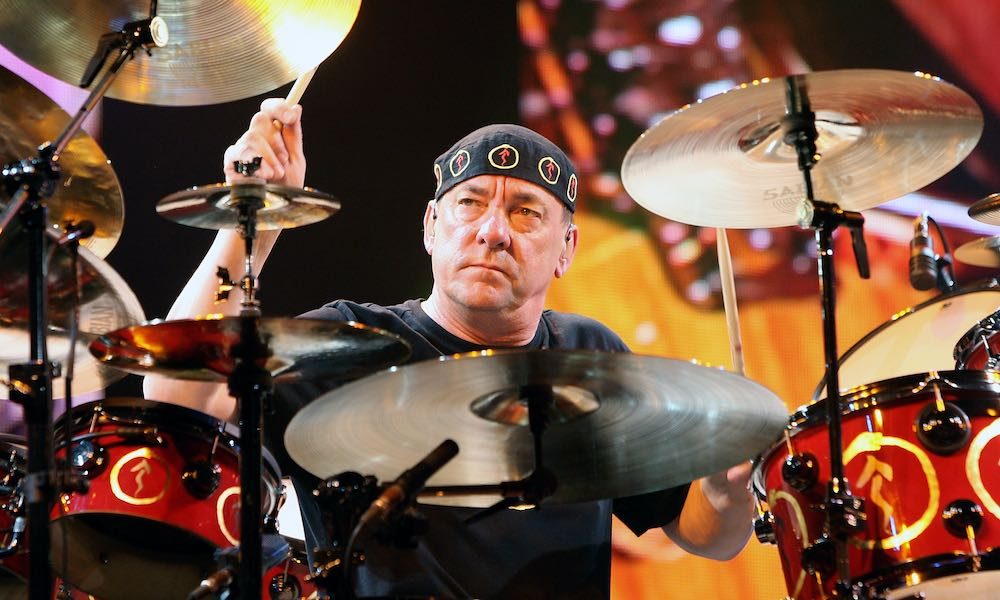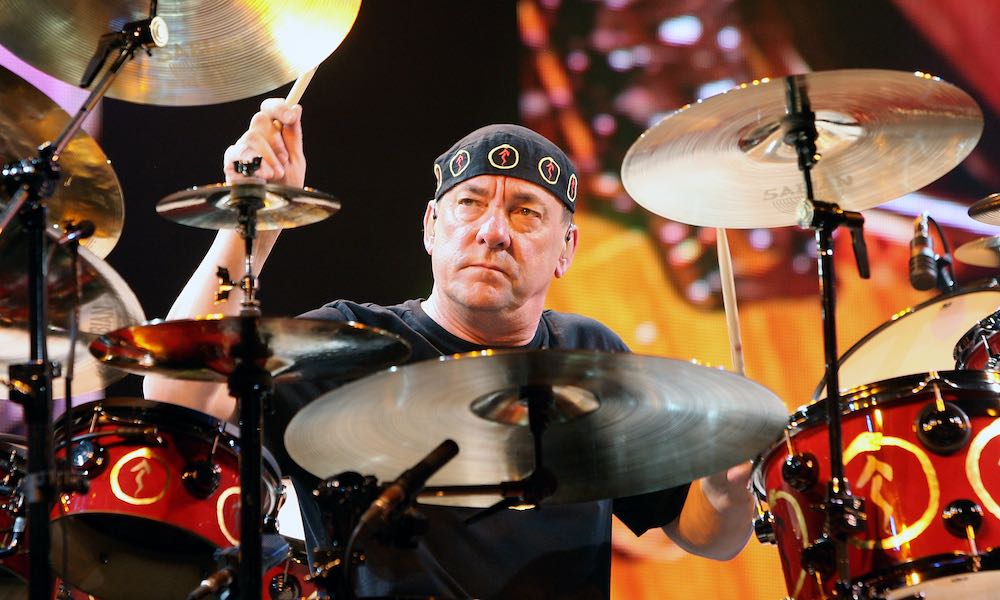 Neil Peart, the legendary, late drummer and lyricist for Rush will be honored at this year's Modern Drummer Festival. While the 20th edition of the festival will be virtual this year, it certainly won't be lacking in talent. The star-studded line-up of performers for the September 12th event includes Chad Smith of the Red Hot Chili Peppers, Taylor Hawkins of the Foo Fighters, Cindy Blackman-Santana, and Kenny Aronoff. Proceeds from the pay-per-view live-stream, meanwhile, will benefit brain tumor research at Cedars-Sinai Medical Center in memory of Peart.
Modern Drummer is partnering with global live-stream platform LiveXLive for the digital event. Tickets are on sale now, while a host of special VIP bundles include virtual meet-and-greets with many of the event's performers. All packages also include 90 days of re-watch access.
In addition to the drummers listed above, fans can also look forward to performances by Stewart Copeland of the Police, Carmine Appice, Todd Sucherman of Styx, Jason Bittner, Rick Allen of Def Leppard, and Charlie Benante of Anthrax, among many more.
In a statement, Modern Drummer CEO and publisher David Frangioni said, "Modern Drummer turns 45 next year and through more than 40 of them, we formed a close and unique collaboration with the one and only Neil Peart. Neil even gave away his iconic candy apple red kit to a Modern Drummer reader in the '80s via mail-in letters chosen personally by Peart himself!"
He continued, "It was without question that as Modern Drummer celebrates our twentieth festival, we are honoring Neil with a fitting tribute from some of his closest friends as well as world-class drummers that he inspired. The Modern Drummer Festival is a celebration of drums, drumming, and drummers worldwide. This year will be the first year that everyone can attend as our capacity just went into the Hemispheres!"
Considered to be one of the greatest drummers of all-time, Peart died on January 7 at the age of 67, following a long battle with brain cancer. He began his four-decade run with Rush in 1974, just weeks before the Canadian rock band's first US tour. The group would go on to amass a fiercely loyal fanbase, selling millions of records, and becoming one of the most successful Canadian acts ever.
For more information on the Modern Drummer Festival, or to purchase tickets, visit the official event page via LiveXLive.