New 'Adiós' Video Captures Glen Campbell's Farewell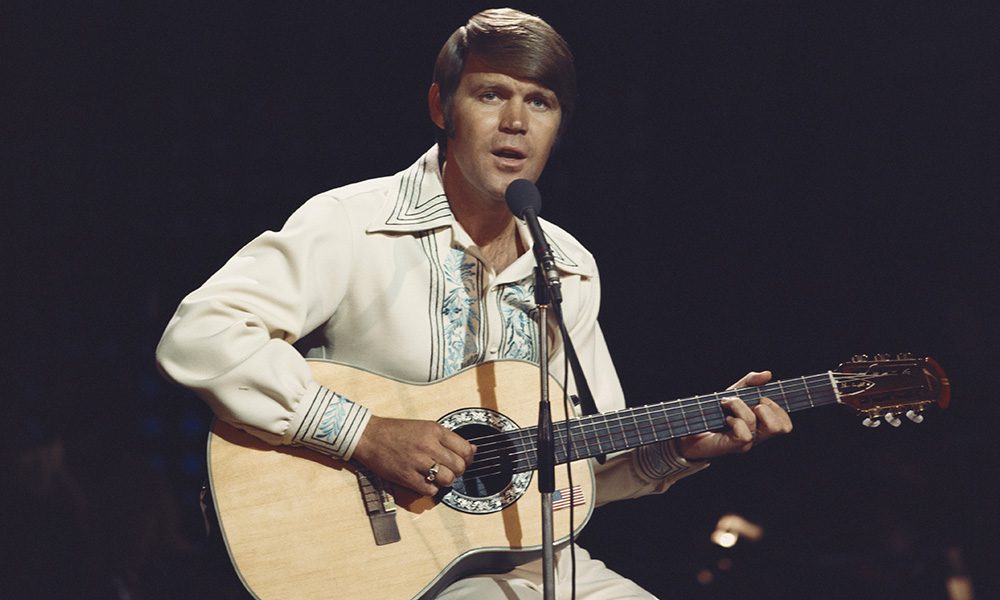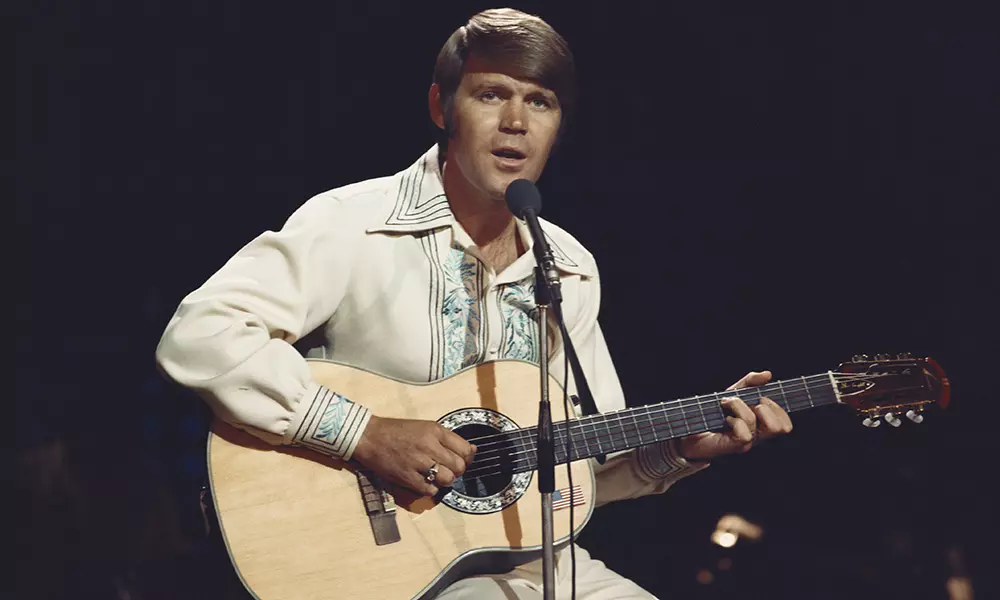 The new video for 'Adiós,' the Jimmy Webb-penned title track from the much-admired  and highly successful final album by Glen Campbell, is widely available from today (25). It debuted yesterday on CMT Music and CMT.com, where it  has now gone into current rotation.
The moving clip is directed by Peter Zavadil, whose award-winning resumé includes promos for Eric Church, Lady Antebellum and the Black Keys. The theme for the video is of Campbell's guitar making a "final journey" from Nashville, where it is handed off by his musician daughter Ashley, to California, where it plays its final note. His grandson Jeremy Olson is seen at the end of the clip giving the guitar a last sendoff.
Says Zavadil: "In my view, 'Adiós' is Glen's farewell to the spotlight. I wanted the music video to reflect those sentiments. The guitar is a symbol of Glen's legacy…a 'spiritual baton' as it were, carried on by all those influenced by his music, beginning with one of his daughters and ending with one of his grandsons.
"The fact that no one will ever hold a match to Glen's skill on the guitar is memorialised by giving his guitar a proper 'Viking Funeral' on the California coast. The project truly was an honour and an adventure."
Ashley Campbell, whose vocals and banjo-playing talents are featured throughout Adiós, adds: "My father's music has touched so many people's lives, so I hope that this video will resonate with a lot of people. Music moves through us all in different ways, lighting a fire in each of us. That fire will always be burning as music keeps moving and as each of us continues to pass the torch."
Olson concludes: "My grandfather is a man I've loved and admired my entire life. The emotion when dealing with a project that is his last, sung his unique way, really hit home and brought back all the amazing memories he and I have shared. This single and album truly encompasses his career and is something I know he would be proud of, which is why I couldn't be more honored to be involved."
Click here to explore our Glen Campbell Artist Page.
Format:
UK English