New Band Legacy Features Four Ex-Dire Straits Alumni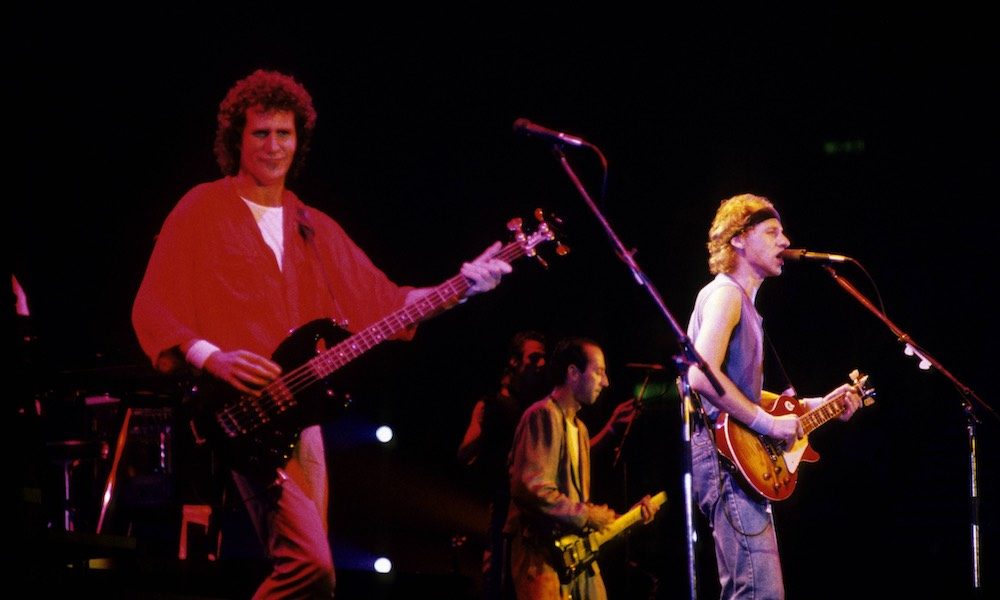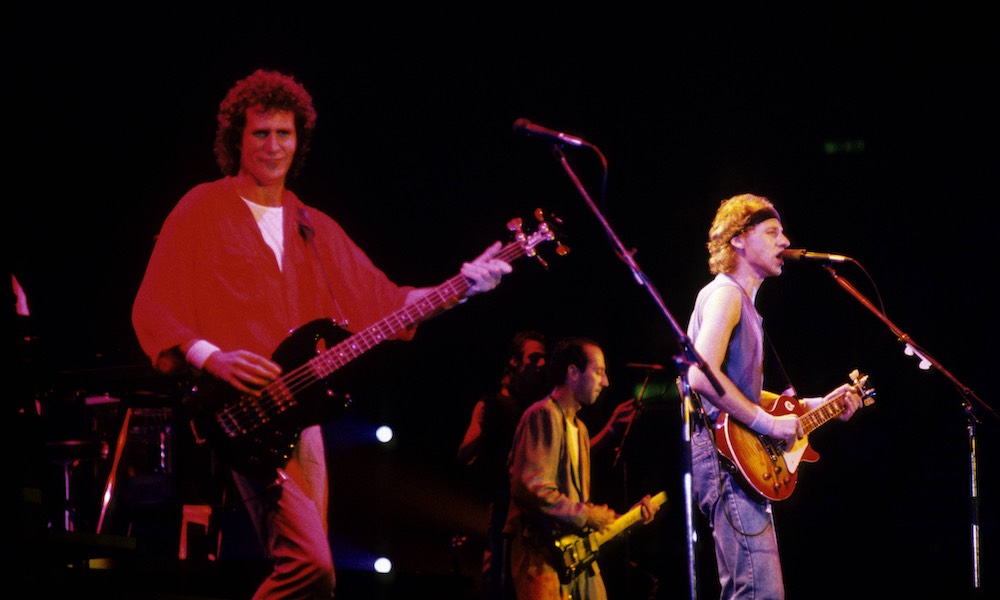 Four musicians closely associated with Dire Straits — Alan Clark, Danny Cummings, Mel Collins and Phil Palmer — are among the members of a new group of A-list musicians called Legacy. Their album Three Chord Trick was released by Forward Music Italy last Friday (24 November).
The venture had its origins a year ago in Los Angeles, at the studio of seasoned drummer Steve Ferrone, originally known as a member of the Average White Band and, among many other places, with Tom Petty and the Heartbreakers for the last quarter-century. He teamed up there with the equally well-travelled and admired bassist Pino Palladino.
The project continued at Forward Studios in Rome, where the album was completed, produced by Ferrone, Clark and Palmer. The trio formed a close-knit relationship as members of Eric Clapton's band. The Legacy eight-piece also features Marco Caviglia and Primiano Di Biase.
Clark joined Dire Straits as their chief keyboard player in 1980, initially on the road and then on record from 1982's Love Over Gold onwards. He co-produced the band's last studio release, On Every Street, with Mark Knopfler. Cummings played percussion with Straits in the early 1990s and went on to work on Knopfler's solo albums. Collins, a member of King Crimson in their early days and again in their current incarnation, played saxophone with Straits in the early '80s, while Palmer was another of the early '90s touring line-up.
The album was launched at Milan Music Week last Friday, at the Billboard Italia inauguration night. The first single from Three Chord Trick is 'Jesus Street.' Listen below, and note the strongly Knopfleresque lead vocal:
"It was a natural process," says Phil Palmer of the album. "It's the same method we have always worked with Pino Palladino and Steve Ferrone and all the others. There is a chemistry that can't be thrown away as it happens rarely."
Adds Clark: "We've just finished making and producing with Phil Palmer, the Legacy album. It was 90% fun and 10% hard work. This is a completely new, original project and if there is any resemblance to Dire Straits, it reflects the influence that I and Phil, Danny, Mel and Steve had on that band."
Explore our Dire Straits Artist Page.
Format:
UK English