New Edition Of Ian Hunter's Definitive 'Diary of a Rock 'n' Roll Star'
Regularly cited as a classic piece of rock writing, the 1974 book will now feature a foreword by Johnny Depp.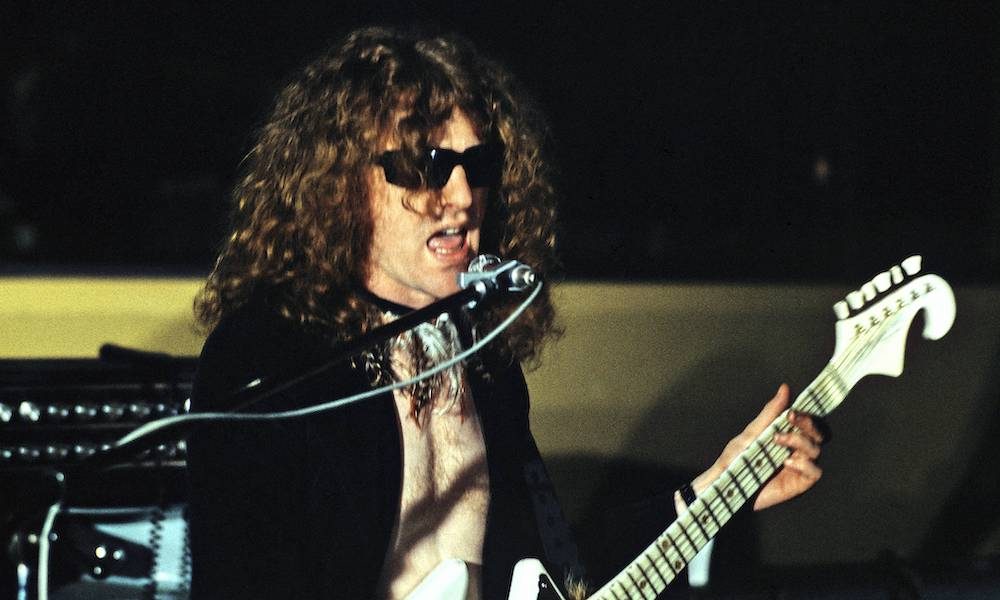 A new and updated edition of Diary Of A Rock 'n' Roll Star, written by Mott The Hoople frontman Ian Hunter and regularly cited as one of the definitive pieces of rock writing, will be published by Omnibus Press on 27 September. Among its new features is a new foreword by avowed Mott fan Johnny Depp.
The original version, published in June 1974, was written by Hunter during the band's American tour of November and December 1972 as a five-week diary of the excursion. Captured at the time of Mott's greatest commercial success, in the wake of their hard-won breakthrough with David Bowie's 'All The Young Dudes,' the book was immediately hailed as a rare insight into life on the road for a rock band and their frontman.
In 1996, Q magazine described Diary Of A Rock 'n' Roll Star as the best rock book ever written, while the Guardian newspaper went on to describe it as "an enduring crystallisation of the rock musician's lot, and a quietly glorious period piece." 
"It  may look flashy, but it's over and you are finished before you know it," Hunter wrote in the diary. "If you aren't already broken by one thing it will be another…the rock business is a dirty business, full stop."
The new edition contains bonus content from Hunter in the form of a Japanese diary, as well as Depp's three-page foreword, exclusive new photography and an introduction to the writing of the diary by official Mott The Hoople biographer Campbell Devine.
Hunter is very much still on top of his game as a recording and touring artist at the age of 79, both with his group the Rant Band and, recently, on the latest Mott The Hoople reunion. The band played shows in England (at the Ramblin' Man Fair), Spain and Sweden, this time including Ariel Bender and Morgan Fisher, both of whom were with Hunter as group members at the height of their popularity.
"I know many people were disappointed when neither [Bender nor Fisher] appeared on the 2009 and 2013 get-togethers," said Hunter at the time of the reunion announcement. "Hope this makes up for it!" The line-up for the shows also included James Mastro and Mark Bosch on guitars, Dennis DiBrizzi on keyboards, Paul Page on bass and  former Wings drummer Steve Holley, who's been a member of Hunter's Rant Band since 2001.

Format:
UK English