A New Lana Del Rey Song Looks Set To Feature In The Next Episode Of 'Euphoria'
A teaser for the third part of season two includes a previously unheard track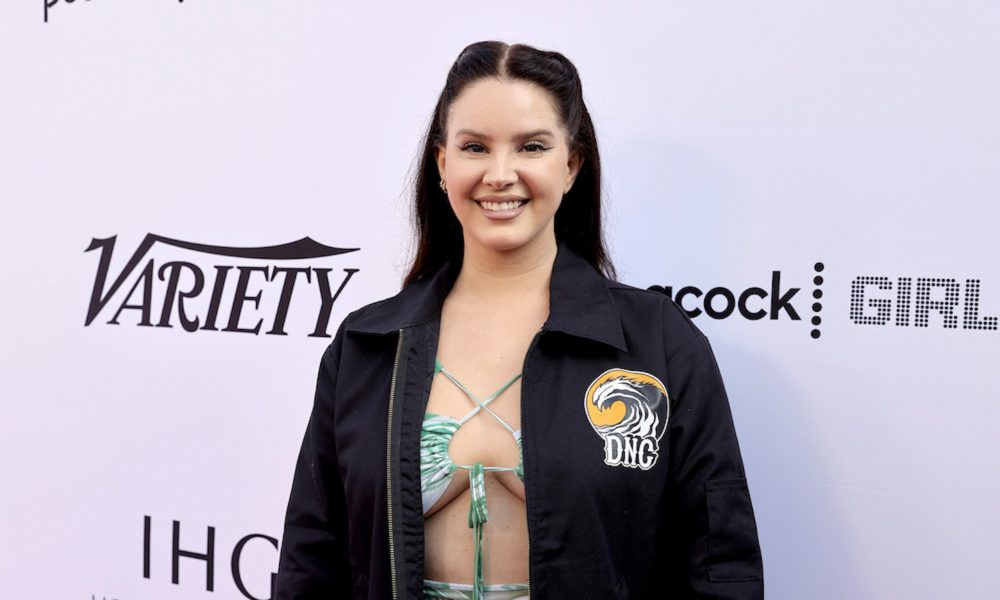 It looks like a new Lana Del Rey song will appear in the next episode of the hit HBO series Euphoria.
A teaser for the third episode of season two was shared on social media earlier today (January 17) and features a snippet of the elegant, swooning song. "Young love don't always last forever," Del Rey can be heard singing at one point in the short video clip.
The song's title is unknown at the time of writing, while it is also unclear at present if the track will feature in the end credits or if it will play a bigger part in the episode. Euphoria is known for its impactful use of music in its scenes, elevating visual moments with a variety of songs, including well-known classics, under-the-radar cuts, and tracks written specifically for the show.
The next episode of Euphoria will air on Sunday, January 23 at 9pm ET.
In December, Lana Del Rey was named Artist Of The Decade at Variety's Hitmakers awards ceremony. Accepting the trophy at the LA event, the musician said she was "super grateful" for the award and reflected on her start, saying her managers had picked her "out of the bar scenes, lounge singer scenes that I was singing in for about eight years."
"I've been very lucky to follow my muse since I was 18," she added. "What I've come to understand is that if you follow what you're interested in you'll end up being the most creative in that field, even if you get a nine-to-five after you got the Decade award."
Last year, Del Rey released two albums – March's Chemtrails Over The Country Club and October's Blue Banisters. "I guess you could say this album is about what it was like, what happened, and what it's like now," she explained ahead of the latter's release.
"If you're interested go back and listen to the first three songs I put out earlier. They chronicle the beginning. This song hits somewhere in the middle and by the time the record drops you will hear where we're at today."