New Phil Lynott Biography Arrives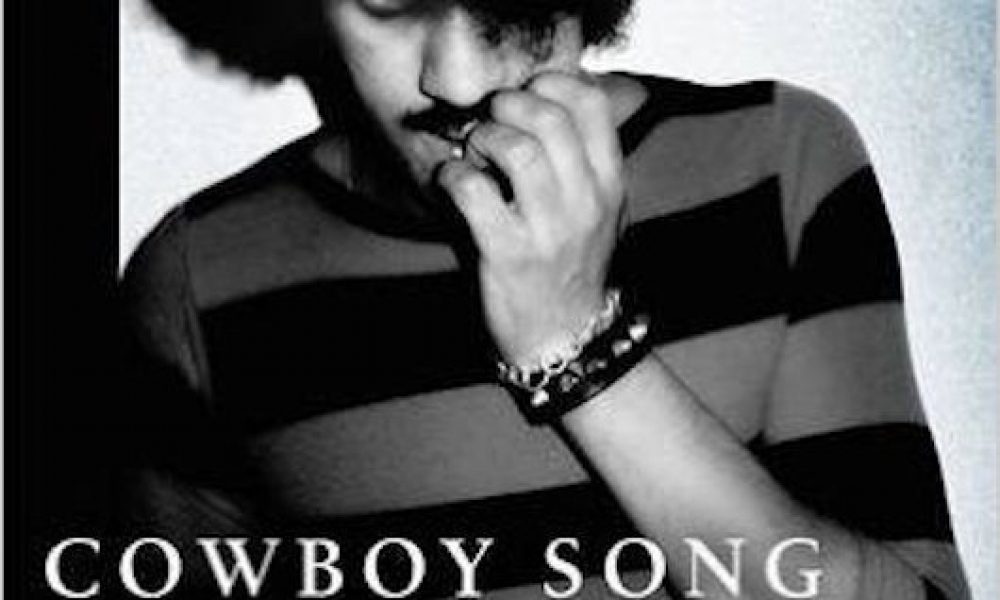 Graeme Thomson's Cowboy Song, the first biography of the late Thin Lizzy frontman Phil Lynott to be written with the cooperation of his estate, is published today (25) by Constable. It arrives just after the 30th anniversary of his death in January 1986.
The book describes the rocker's upbringing as the mixed race child of a Catholic teenager and a Guyanese stowaway, and explores "the fascinating contradictions between Lynott's unbridled rock star excesses and the shy, sensitive 'orphan' raised in working class Dublin." It examines how he combined his blend of cultural influences to become Ireland's first true rock star.
Thomson, whose previous books include the Kate Bush biography Under The Ivy and George Harrison: Behind The Locked Door, has spoken to scores of interviewees for the Lynott profile. They include family, friends, former bandmates and collaborators. The book is described as "both the ultimate depiction of a multi-faceted rock icon, and an intimate portrait of a much-loved father, son and husband."
After immense success with Thin Lizzy in the 1970s and early '80s, two solo albums and collaborations with Gary Moore, Jeff Wayne and others, Lynott died  of pneumonia and heart failure due to septicaemia. He was just 36.
Explore our dedicated Thin Lizzy Artist Page
Format:
UK English