Watch New Radicals Perform 'You Get What You Give' At The Inauguration
The band reunited after 22 years to play their 1998 hit.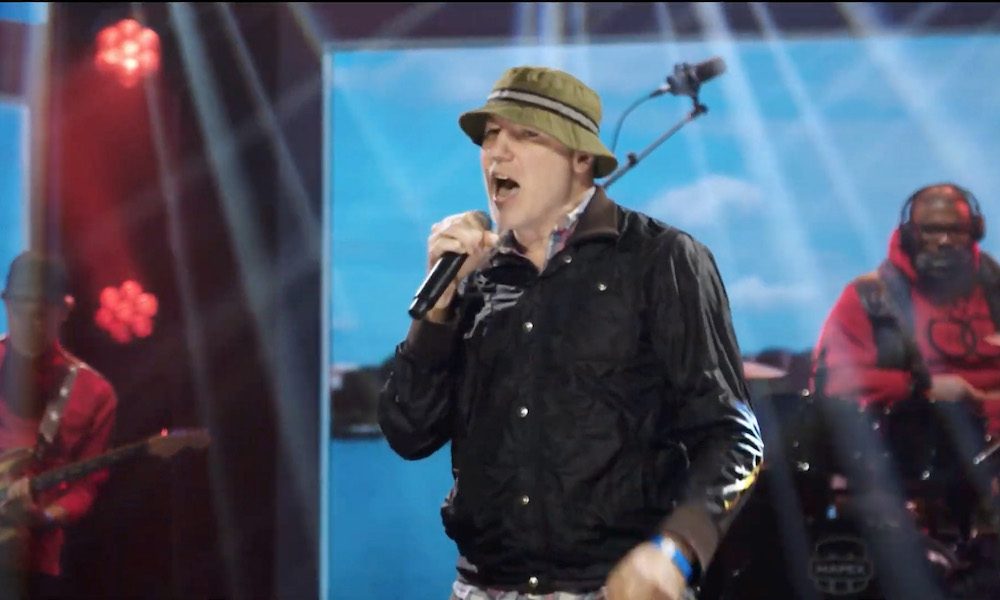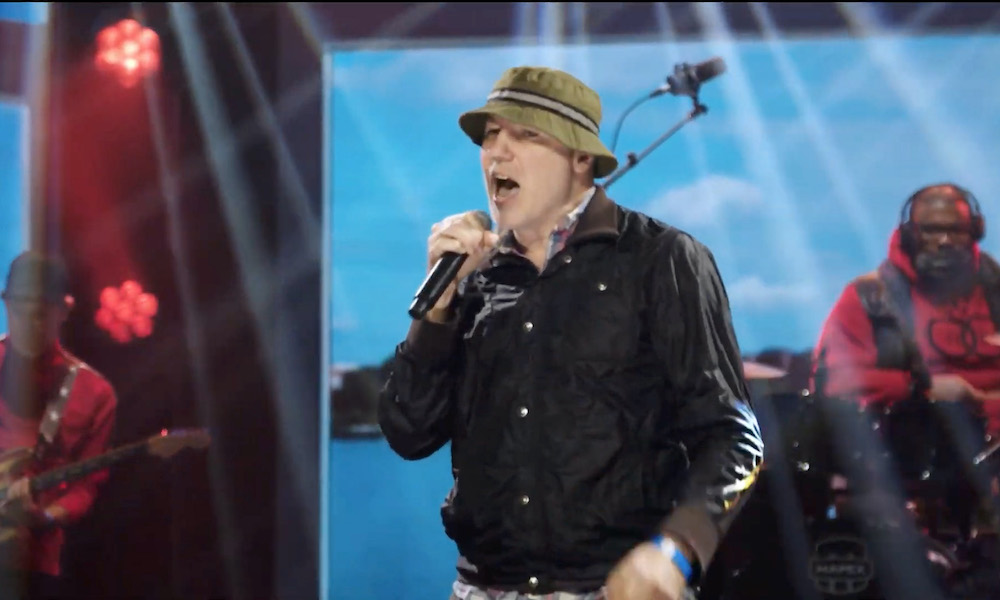 This afternoon, alt-rockers New Radicals reunited for the first time in 22 years to perform their 1998 hit "You Get What You Give" for Joe Biden and Kamala Harris' virtual inauguration event, "Parade Across America."
The Los Angeles group disbanded in 1999, following the release of their sole album, Maybe You've Been Brainwashed Too, and have since turned down numerous offers to reunite. This opportunity, however, felt different.
"If there's one thing on Earth that would possibly make us get the band together, if only for a day, it is the hope that our song could be even the tiniest beacon of light in such a dark time," said frontman Gregg Alexander in an earlier statement. "That's the message of the song…this world is gonna pull through."
In addition to the song's uplifting message, the band's enduring hit also holds a special meaning for both President Biden and Vice President Harris.
While "You Get What You Give" was chosen by Harris' husband, Doug Emhoff, to be his walk-on music throughout his wife's campaign, the song is particularly significant to the 46th President and his family. In his 2017 autobiography, Biden revealed that the track became a rallying call when his late son, Beau, battled cancer, and was often played in the morning to boost everyone's spirits.
Ahead of the performance, Alexander shared a message with viewers. "We pledged if Joe won, we'd get together and play our little song both in memory and in honor of our new president's patriot son Beau," explained Alexander. "And also with the prayer of Joe being able to bring our country together again with compassion, honesty, and justice for a change."
The one-off reunion, which was pre-taped on a soundstage in Philadelphia, was intercut with footage of people (and dogs) across the country – many of whom shared messages of hope and love.
WATCH: New Radicals perform 'You Get What You Give' in Biden's virtual inaugural parade
In an interview with Rolling Stone today, Alexander said that the opportunity to perform the hit came as "such an unexpected honor, particularly after the tragic year of 2020."
Since disbanding the New Radicals, Alexander has enjoyed a successful career as a songwriter and producer, collaborating with artists like The Struts, Kaiser Chiefs, and Enrique Iglesias, and penning the Grammy-winning hit "Game of Love" by Santana and Michelle Branch.
Click here to listen to Maybe You've Been Brainwashed Too.