Nia Archives Returns With Highly-Anticipated EP 'Sunrise Bang Ur Head Against Tha Wall'
The rising producer has also announced a handful of new live dates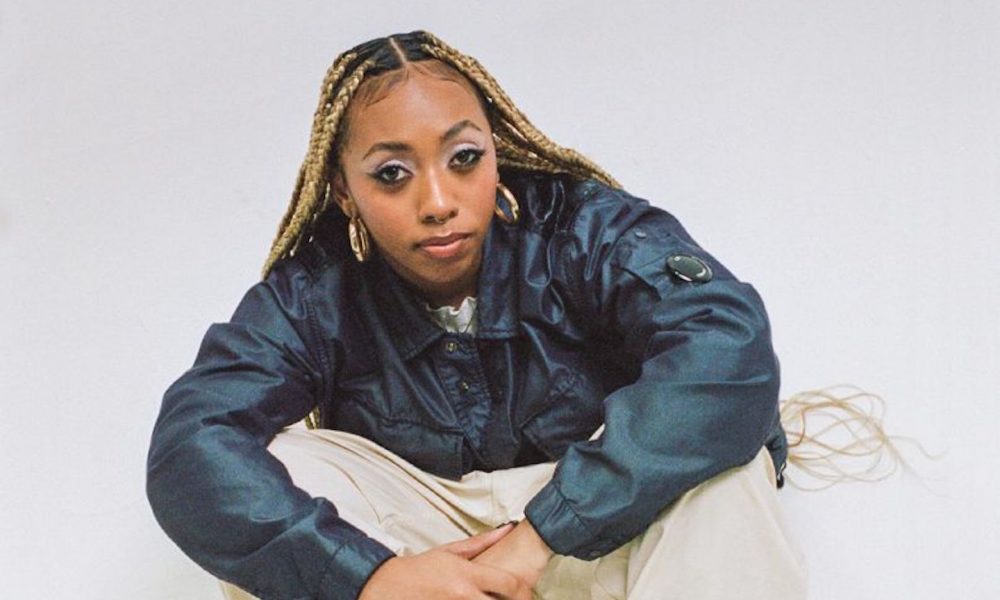 BRIT-nominated rising producer Nia Archives has returned with her highly-anticipated new EP, Sunrise Bang Ur Head Against Tha Wall.
The six-track record forms a timeless snapshot of the most recent chapter of the new-gen junglist's life, offering a wealth of different moods and sounds.
Among its tracklist, the EP features the recent single "Conveniency" and a collaboration with Maverick Sabre on "No Need 2 Be Sorry, Call Me?," while "That's Tha Way Life Goes" gives a window into Archives' future, with her showcasing both her musical and vocal ability as she ponders unrequited love.
Elsewhere, as she traverses themes of love, loss, rejection, estrangement, and the come up and come down, Archives leaves little clues about herself and her story. The title track features vinyl cracking, emotive piano chords, and whistling synths that almost sound like birds chirping, alongside samples of her friends chatting and her own infectious laugh.
Nia Archives - Sunrise Bang Ur Head Against Tha Wall - Audio Video
"It's the most exciting project I've made yet and it's a window into the future and the kind of artist I wanna become," Archives said in a press release. "It's like Headz Gone West 2.0, with these new techniques I've learned through a bit of trial and error so it's a lot more of the song-based project with a couple of club moments."
To celebrate the release of Sunrise Bang Ur Head Against Tha Wall, Nia Archives will hold a secret pop-up rave in London tomorrow (March 11). Fans can sign up for free tickets here.
Next week, the star will head out on a UK and European tour, kicking off with two dates at London venue The Cause. When that leg is wrapped up, she will head to the US for a series of newly-announced headline dates around her appearances at this year's Coachella. For more details and tickets, visit Nia Archives' website.
Buy or steam Sunrise Bang Ur Head Against Tha Wall. View Nia Archives' live itinerary below.
Mar 11 – London, UK – Secret location
Mar 16 – London, UK – The Cause
Mar 17 – London, UK – The Cause
Mar 18 – Manchester, UK – New Century Hall
Mar 23 – Brighton, UK – The Arch
Mar 24 – Amsterdam, NL – Parallel
Mar 25 – Berlin, DE – Trauma Bar Und Kino
Mar 30 – Paris, FR – Hasard Ludique
Mar 31 – Glasgow – King Tut's
Apr 1 – Dublin, IE – The Workman's Club
Apr 7 – Brooklyn, NY – Elsewhere
Apr 8 – Denver, CO – Bluebird Theatre
Apr 15 – Indio, CA – Coachella
Apr 22 – Indio, CA – Coachella
Apr 27 – Washington D.C. – Soundcheck
Apr 29 – Chicago, IL – Listening Room