Nia Archives Shares New Single 'Conveniency,' Announces New EP
The track is featured on her forthcoming EP, 'Sunrise Bang Ur Head Against Tha Wall.'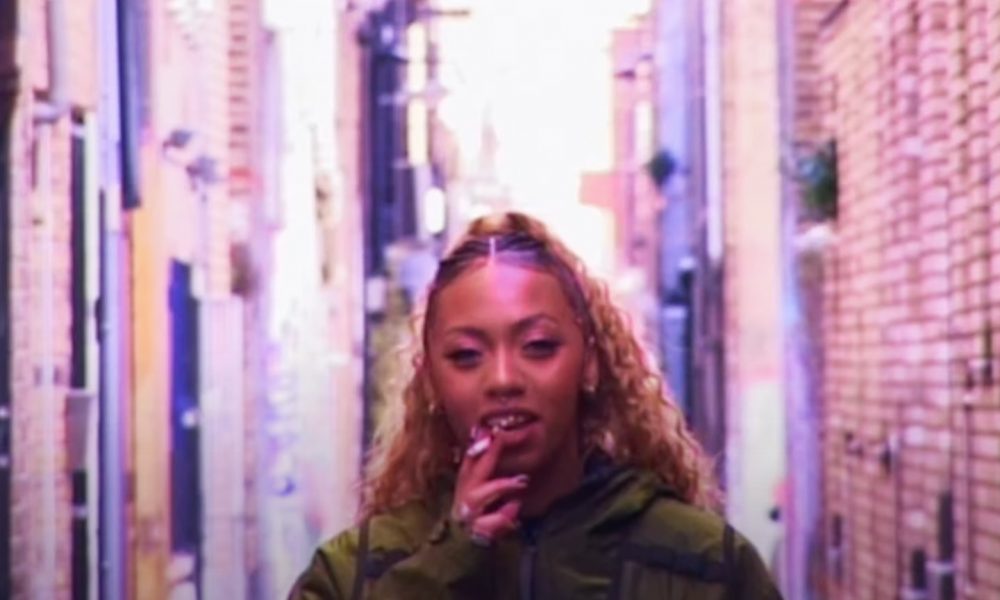 Nia Archives has released a new single, "Conveniency," which has been confirmed as the third track debuted from her forthcoming EP, Sunrise Bang Ur Head Against Tha Wall.
"Conveniency" arrives with a video directed by Nia Archives and Delphino Productions, and will appear on the new project alongside already-released singles like "So Tell Me…" and "Baianá."
Nia Archives - Conveniency (Official Video)
Nia Archives says of the new EP, "Sunrise Bang Ur Head Against The Wall is that feeling when you've been at an afters and you're in someone's kitchen… there's all these thoughts running through your head, the sun comes up and it's the most disgusting feeling ever with an element of bliss at the same time. All you wanna do is bang your head against the wall and teleport home.
"Across the EP I'm broadly talking about growing up as a person, reaching new levels of maturity, love and loss, rejection, estrangement, the come up and the come down. It's the most exciting project I've made yet and it's a window into the future and the kind of artist I wanna become. It's six tracks with six different moods soundtracking the recent chapter in my life."
"So Tell Me…" was originally released back in November. The track is a warm jungle roller lush with soaring strings, melodic piano harmonies, and brooding bass guitar licks. This track speaks volumes on Nia's talent not only as a producer but as a vocalist and songwriter.
Lyrically reflecting on a personal memory of a time where she struggled with a decision to leave or stay, her knack for ardent story-telling and effervescent relatability strikes again; "So Tell Me" will be sure to capture the hearts of many listeners.
Archives also shared a music video for the track, co-directed alongside Dan Emerson. The visual follows the story of two young lovers in London hanging out with their separate friends, only to find each other at the end of the night. Shot in East London in Nia's local area of Bow and Whitechapel where she went to university, the video narrated by Nia stars real people creating a truly authentic depiction of the story she tells with her emotive lyrics.