'Isn't Life Strange': Pop Majesty From John Lodge And The Moody Blues
The group's 1972 preview of their upcoming 'Seventh Sojourn' was one of their finest hours.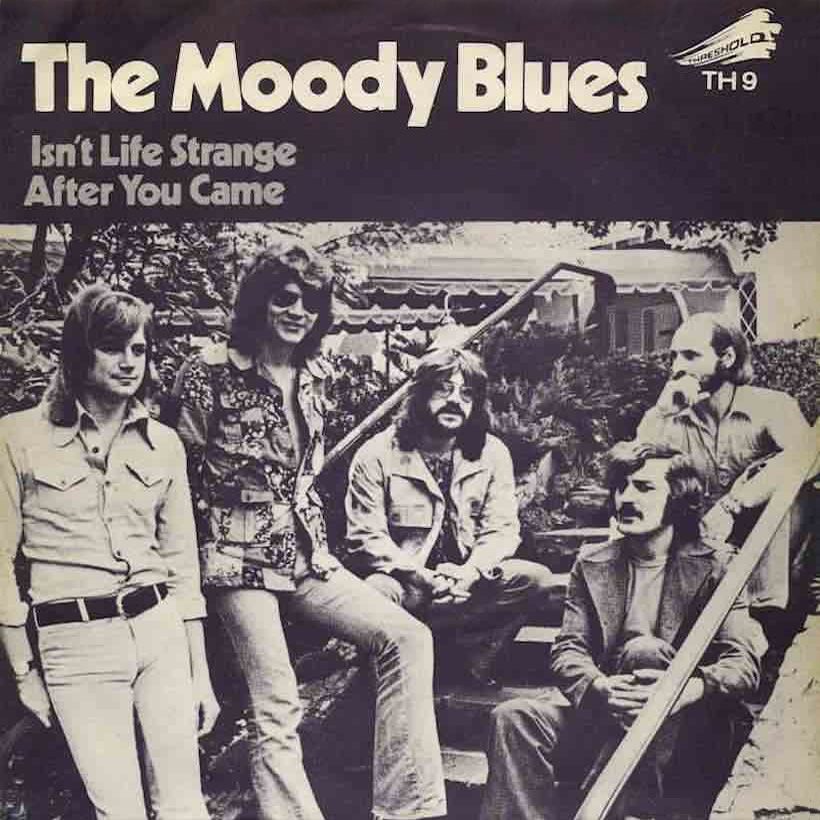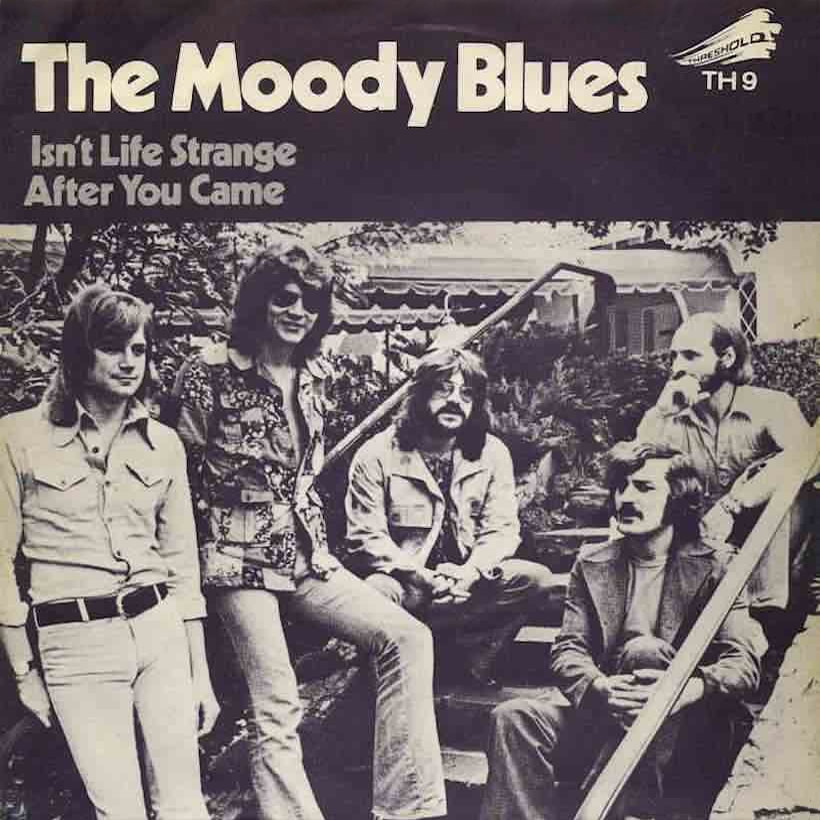 A preview of the seventh album in a stunningly creative run of releases by the Moody Blues made its Billboard Hot 100 debut on April 22, 1972. "Isn't Life Strange" was, and remains, a majestic highlight in their catalog, and one of the finest hours as a songwriter for co-frontman John Lodge.
The recording was a measure of what could be achieved within the supposed confines of the 45rpm pop single of those days. It began with a beguiling, semi-classical prelude featuring the trademark flute of Ray Thomas and the harmonium of Mike Pinder. It opened out into a reflective verse with shared vocals by Lodge and Justin Hayward and an elegant, uplifting and poignant chorus. Lodge continues to play it live to this day.
The single release previewed their impending Seventh Sojourn album, on which even at six minutes, it was edited, with Pinder's beautiful chamberlin feature excised. Happily, that was restored for subsequent reissues of the album, and when it appears at around 3'20", it only enhances the song's powerful presence.
'From nowhere it becomes a reality'
In 2016, Lodge remembered how he came to write the piece in the first place. "Sitting with a blank piece of paper and an acoustic guitar in the middle of the night and wondering where it's going to take you…which journey you're going to keeping going on…and suddenly, 'Isn't Life Strange,' and you write a song, and from nowhere this song becomes a reality."
Listen to the best of the Moody Blues on Apple Music and Spotify. 
The track entered the US chart at No.89 and would climb as high as No.29, also hitting No.13 in the UK. In the States, the song's sentiment was soon afterwards echoed by the unexpected appearance in the chart of the group's trademark "Nights In White Satin." Prompted by widespread radio support, "Nights" climbed all the way to No.2 there, nearly five years after its first release.
Buy or stream "Isn't Life Strange" on Seventh Sojourn.