Nicki Minaj And Ariana Grande Team Up On New Single 'Bed'
The dynamic duo share their contender for Song of the Summer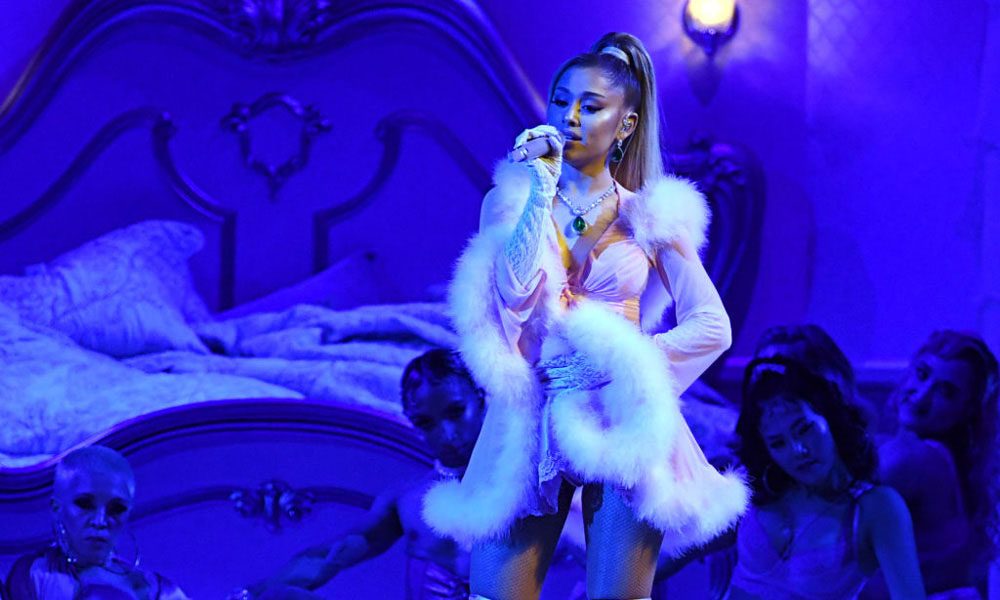 The dynamic duo of hip-hop and R&B, Nicki Minaj and Ariana Grande have teamed up once again on the new single 'Bed', off Minaj's forthcoming new album Queen, due on 10 August.
Following up her more explicit, single, 'Rich Sex', Minaj still sizzles on 'Bed' but is clearly courting a more pop friendly sound for this new album, available for pre-order today. Entering into the fray for 'Song Of The Summer', 'Bed' features tropical-inflected instrumentals and Afrobeat vibes for a sleek pop production. The track was produced by Brett "Beats" Bailey, Ben Billions, SupaDubs and Messy.
In between the sexual innuendo, Minaj also gives a shout out to Zayn Malik, formerly of the boy band One Direction, who also has a collaboration with her in the works.
With Grande's sweet vocals and Minaj turning up the raunch factor, the duo perfectly complement each other, following up the success of their previous collaboration, 'Side To Side', off Grande's 2016 album, Dangerous Woman. Minaj also makes an appearance on Grande's new song 'The Light is Coming; off her upcoming album, Sweetener.
Upon sharing the track, Minaj talked about working with the powerhouse singer on social media, writing:
"I had been on the hook for a year so it never dawned on me to put someone else. Let me tell u smthn, Ari did it & sent it RIGHT back. Added all these beautiful harmonies & runs. Never over does it. Just ALWAYS gets it right. I fell in love. I called her screaming."
Both artists have dominating the headlines as of late, with Grande announcing her recent engagement and promoting her fantastic duet with Troye Sivan, while Minaj gears up for her joint tour with Future and debuted a new collaboration with Lil Wayne, also from Queen.
Explore our Nicki Minaj Artist Page and pre-order Queen here.
Format:
UK English