Nicky Tesco, Frontman With UK Punk Band The Members, Dies At 66
The Surrey band are best remembered for their 1979 UK hit and new wave anthem 'The Sound of the Suburbs.'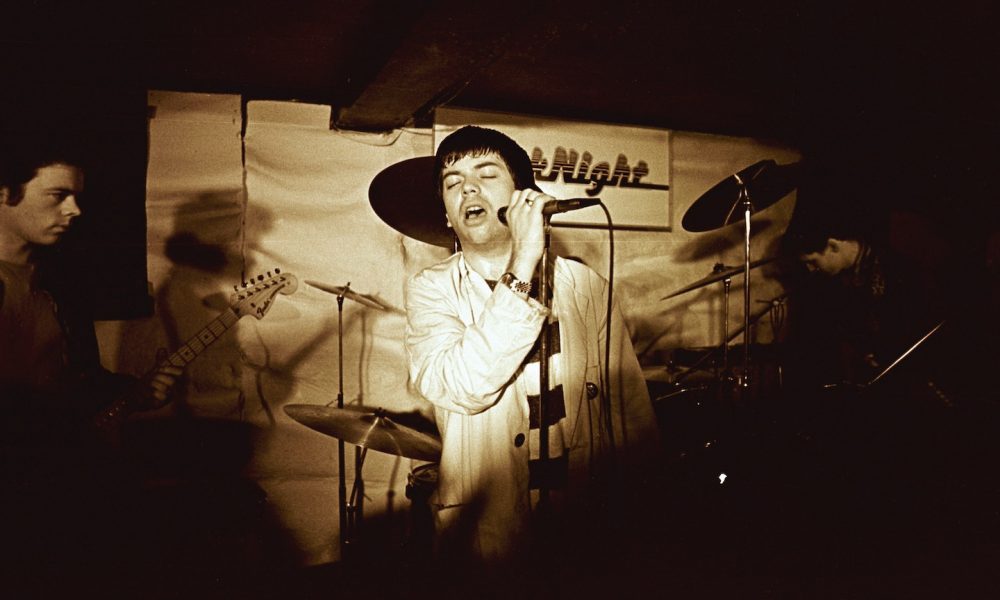 The death has been announced of Nicky Tesco, the former frontman of British punk band the Members. He passed away on Friday (25) at the age of 66.
The Members, formed in Camberley in Surrey in 1976, are best remembered for their 1979 UK hit "The Sound of the Suburbs," co-written by Tesco and Jean-Marie Carroll. For many, the ebullient track remained one of the most enduring anthems of the new wave years.
Tesco co-formed the band with guitarist Gary Baker, bassist Steve Morley and drummer Steve Maycock, the latter soon replaced by Clive Parker and then by Adrian Lillywhite. Tesco stayed with the group throughout their initial era, which ended in 1983, and briefly fronted a reunited and augmented line-up from 2007. The band also charted with the 1979 album containing their theme song, At The Chelsea Nightclub, and with the Top 40 single "Offshore Banking Business."
The frontman later went into acting, appearing in four films produced or directed by noted Finnish director Aki Kaurismäki. He then became a music journalist, notably writing for trade magazine Music Week. Richard Jobson, his contemporary as lead singer of Scottish punk group the Skids, wrote on social media: "Sad to hear about my pal Nicky Tesco best to his friends and family."
Summing up punk in five words
Fellow music writers also expressed their sadness about his death. "RIP Nicky Tesco," wrote Danny Kelly. "Trillions of words were written about Punk. Wasted effort. You did it in five." Added David Quantick "The Members were a brilliant group with fantastic observational, witty songs. Their singer Nicky Tesco was a fantastic frontman and in later years a great presence on social media."
Music writer Pete Paphides noted: "I remember my brother first playing 'Sound Of The Suburbs' by The Members – a song which perfectly mirrored the hot oil & cold water mix of ennui and pent-up energy of teen life far away from punk's epicentre. He loved them, and very soon after, so did I.
"Much later, I saw the byline Nick Tesco in Music Week & wondered if this was the same guy. On Twitter, I learned not only was he the Nicky Tesco, but that he was a sweetheart: wise, humane, funny & gentle as you'd want the pop stars of your youth to be."
Tesco told the punk77.co.uk website about some of his favorite memories of his tears with the Members. "So many," he said. "Hanging out in New York with I-Roy, Talking Heads and Blondie in 1979. Auckland in New Zealand in 80 – being welcomed like The Beatles as we were the first UK punk band to play there…and being on stage every time we played because we were a truly amazing band live, laying the groundwork for The Specials, Madness and many others."