Nile Rodgers, Philip Selway Among Contributors To Touring Mental Health Manual
The book will feature contributions from health experts, performance professionals, and highly experienced touring artists.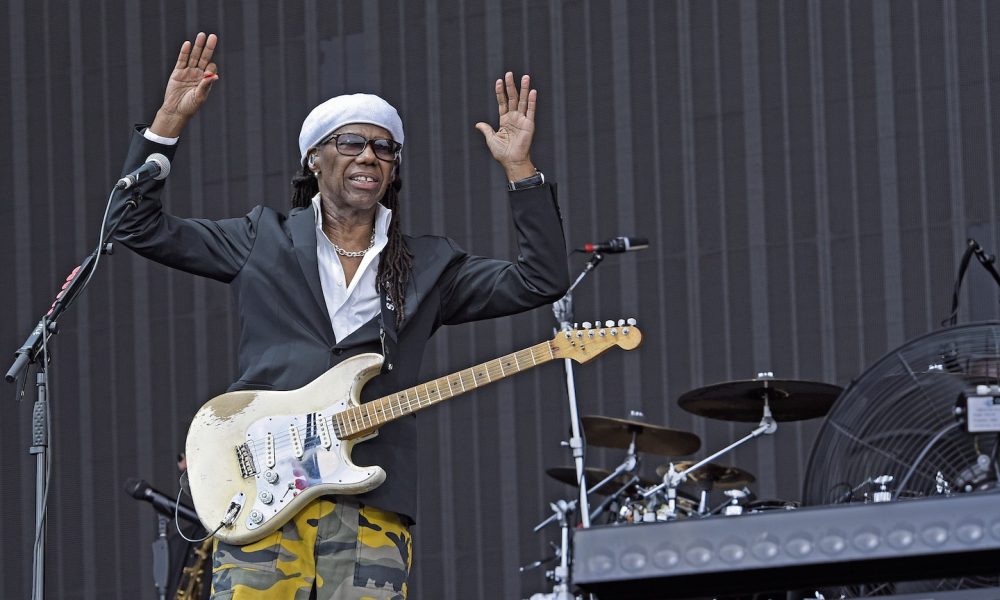 The new book Touring and Mental Health: The Music Industry Manual is to be published on March 23 by Omnibus Press, featuring insights and advice from such artists as Nile Rodgers, Justin Hawkins of The Darkness, and Radiohead's Philip Selway.
The manual for itinerant musicians and others involved in the touring industry, which runs to more than 600 pages, has been edited by psychotherapist and former concert booker Tamsin Embleton. It will feature contributions from health experts, performance professionals, and other highly experienced touring artists such as Katie Melua, Tina Farris, Hanson's Taylor Hanson, Pharoahe Monch, Will Young, longtime Rolling Stones tour executive Dale 'Opie' Skjerseth, and many others.
Coping with both physical and psychological difficulties
"This comprehensive manual will help musicians and those working in live music to identify and cope with the various physical and psychological difficulties that can occur during, or as a result of, touring," explains the book's publicity. "It covers topics including mental health, peak performance and performance anxiety, addiction, group dynamics, relationship problems, dealing with the media, physical health, diversity and inclusion, crisis management and post-tour recovery.
"Written by health and performance professionals, this timely and essential book provides robust clinical advice, cutting edge research, practical strategies, resources and detailed illustrations…Touring and Mental Health is designed to be picked up, put down, read at length and passed around the tour bus." The book is available for pre-order at $55.99 in the US and £40 in the UK.
Marty Hom, tour manager for Fleetwood Mac, Shakira, and Beyoncé, describes it as "The perfect book at the perfect time," while Siobhan Donaghy of Sugababes adds: "[It's] like having a therapist in your back pocket. It helped deepen my understanding of myself as a performer and how the demands of the music business can take a toll." James Ainscough, CEO of Help Musicians UK, notes: "This book can add decades to a career, give wisdom to the most exhausted mind, and offer encouragement to every burdened heart."