Noah Kahan Shares Long Awaited Sophomore Album 'I Was / I Am'
The album follows up his 2019 debut 'Busyhead' and represent a 'new understanding of myself.'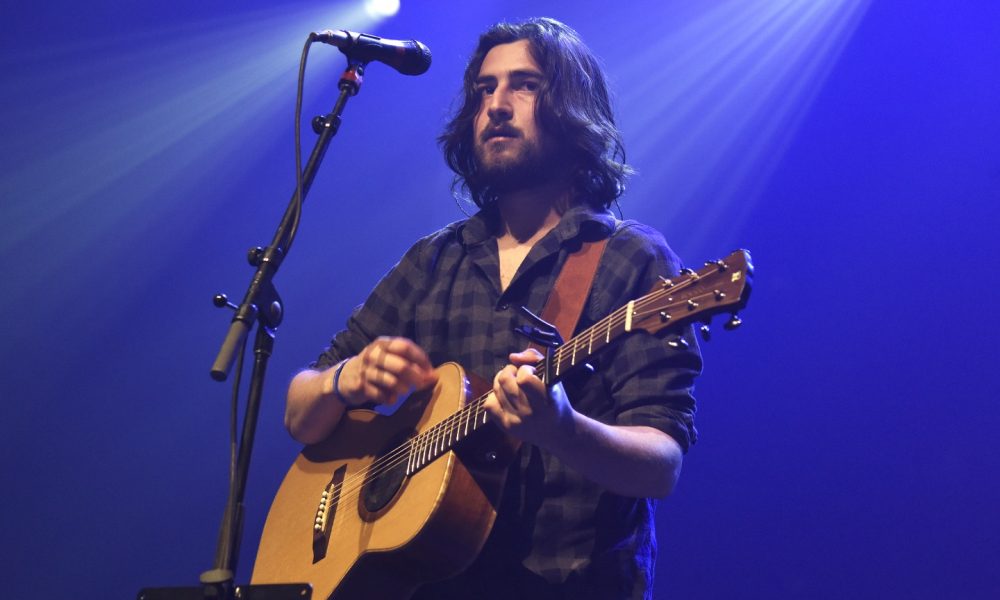 Folk and pop singer and songwriter Noah Kahan has shared his long-awaited sophomore album I Was / I Am. The album arrives today via Republic Records.
I Was / I Am keeps in line with Kahan's succinct album statements, coming in at 10 tracks with a nearly 37 minute run time. Kahan's 2019 debut album, Busyhead, spread the same amount of songs across 35 and a half minutes.
The album features the previously released singles "Animal," "Godlight," and "Part of Me." Alongside the album's release, Kahan has shared the music video for his collaboration with Joy Oladokun, "Someone Like You." It is the only feature on the album.
Noah Kahan - Someone Like You ft. Joy Oladokun
"While writing this record, I've taken stock of who I am as compared to who I was when I started and what that means, for better or worse," Noah shared when the album was announced. "I do have some perspective. I've also lost a lot. I've lost people close to me for different reasons. I've lost friendships. I lost my dog. Those experiences haven't necessarily hardened me, but they've made me incredibly grateful for what I have now."
The songs on I Was / I Am explore the themes brought to the surface by these events. "The biggest change is a little bit of clarity in terms of who I am and the person I want to end up being," he continued. "The songs on the record represent a new understanding of myself."
Kahan will be taking I Was / I Am on the road this fall. The trek kicks off on October 14 in St. Louis and will wrap up in December with a final show in Phoenix. It also includes stops at New York's Webster Hall and Los Angeles' Fonda Theater. Tickets to the tour are available now on Kahan's official website. The tour features Blake Rose and Genevieve Stokes as opening acts.
Stream or purchase Noah Kahan's sophomore album I Was / I Am.