Noel Gallagher's High Flying Birds Announce New Album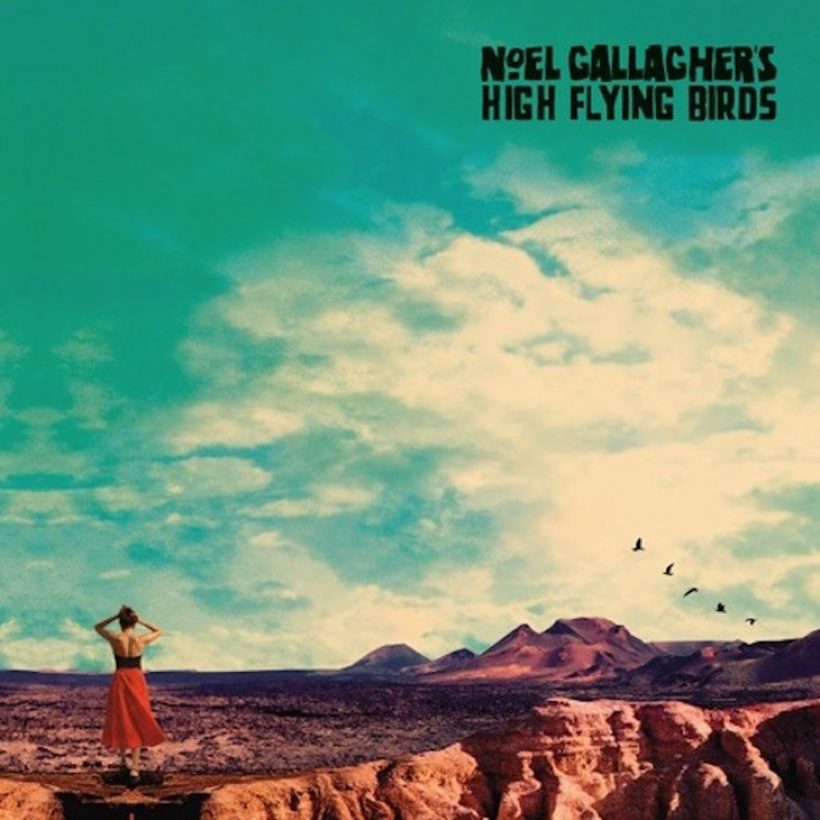 Noel Gallagher's High Flying Birds have announced the release of a new album, Who Built The Moon? The record is due out on 24 November on Sour Mash/ Caroline International and it's the follow-up to 2015's Chasing Yesterday.
Made in collaboration with producer David Holmes between London and Belfast, the High Flying Birds' new record also features Paul Weller (who plays organ on 'Holy Mountain') and Johnny Marr (guitar and harmonica on 'If Love Is the Law').  Noel Gallagher will embark on a world tour behind the record. The UK dates commence in April 2018, with more to be announced soon.
"People are going to be surprised," Holmes said of the LP. "I think people love Noel and they're desperate for him to make a really big, bold, up-tempo beast of a record—a lot of Noel's music is quite mid-tempo. This one is fun."
Widely believed to be Gallagher's most experimental and adventurous work to date, the album sees him relying much less on the electric guitar than ever before – as well as adopting instrumentals, ambient electronica and 'obscure samples'.
Noel Gallagher's High Flying Birds - Who Built The Moon? Official Album Trailer
"We took a keyboard riff we liked from an unused track and added chords," said Gallagher. "A year later we came to deal with it as a song and when we got to the chorus, David kept asking me to write a new one….again and again and again. I was ready to strangle him. The one that you hear is the eighth attempt and, you know what? The annoying thing is he was right."
Speaking of the track 'Holy Mountain', Gallagher continued: "David played me the sample, so I worked out the chords and we demoed just a few, short minutes of it, taking it away on tour and playing with it. When it became a song back in Belfast it was so joyous, I just had to do it justice.
"What's more joyous than being in love, baby?" he continued.  "So, I wrote a song about love and it's one of the best things that I've ever done."
The full tracklist for Who Built the Moon? Is as follows:
'Fort Knox'
'Holy Mountain'
'Keep On Reaching'
'It's A Beautiful World'
'She Taught Me How To Fly'
'Be Careful What You Wish For'
'Black & White Sunshine'
'Interlude (Wednesday Part 1)'
'If Love Is The Law'
'The Man Who Built The Moon'
'End Credits (Wednesday Part 2)'
Noel Gallagher's High Flying Birds play the following UK and Ireland tour dates:
April 2018:
22: Brighton, Centre
24: Glasgow, SSE Hydro
25: Aberdeen, BHGE Arena
27: London, SSE Arena Wembley
30: Nottingham, Motorpoint Arena
May 2018:
1: Birmingham, Arena
3: Newcastle, Metro Radio Arena
4: Manchester, Arena
5: Cardiff, Motorpoint Arena
7: Leeds, First Direct Arena
9: Belfast, SSE Arena
10: Dublin, 3 Arena
Format:
UK English