Norah Jones Announces Deluxe Edition Of Danger Mouse-Produced Album 'Little Broken Hearts'
To celebrate the announcement, Jones unveiled 'Killing Time,' which is now available digitally for the first time.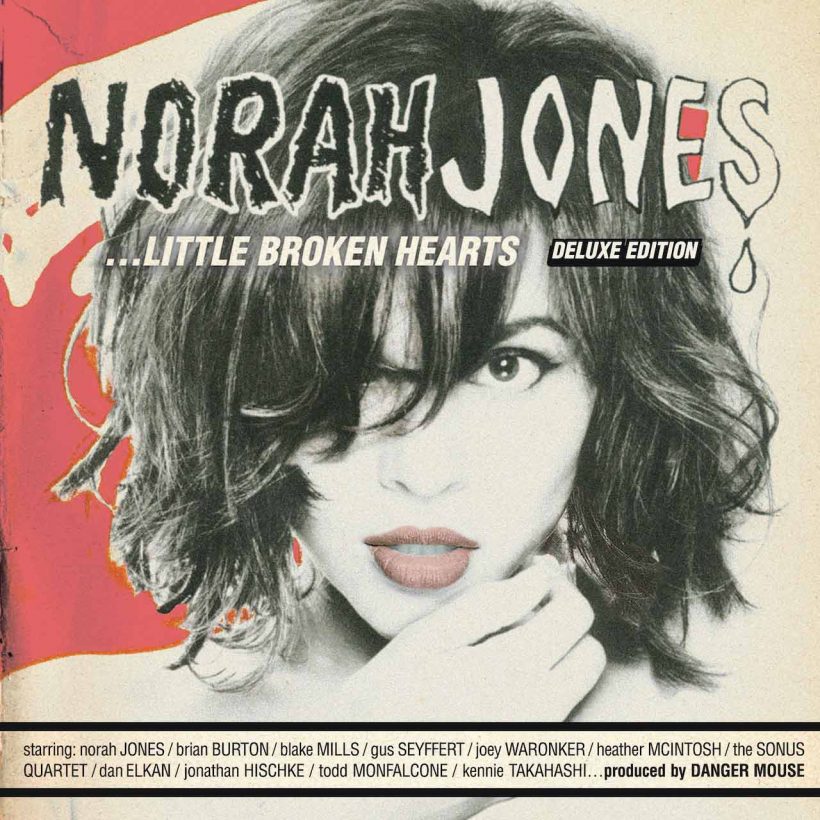 A decade ago, Norah Jones defied expectations with her fifth studio album Little Broken Hearts, a striking collaboration with the producer Danger Mouse that arrived 10 years after her debut Come Away With Me.
On June 2, Blue Note Records will release the expanded 31-track Little Broken Hearts (Deluxe Edition) curated by Jones and Eli Wolf. The project will include rare bonus tracks, alternate versions, and remixes, as well as a previously unreleased live version of the album that was recorded for Austin City Limits in 2012. The Deluxe Edition is available for pre-order now as a three-LP set, two-CD set, and digital download.
On April 22, Jones will also be releasing the separate Record Store Day exclusive Little Broken Hearts: Live At Allaire Studios. This limited edition white vinyl release features a new live version of the album recorded in 2022 at one of her favorite studios with Jones joined by pedal steel guitarist Dan Iead, bassist Gus Seyffert, and drummer Brian Blade.
"10 years later, these are still some of my favorite songs in my catalog to play live, no matter the instrumentation or arrangement, they just feel special," says Jones. "And the way this album sounds makes my ears so happy. I'm incredibly thankful to Danger Mouse for letting me explore with him and opening up my world to a new way of doing things that continues to inspire and influence me."
Norah Jones and Danger Mouse (aka Brian Burton) first worked together when the producer called upon her to contribute vocals to his acclaimed 2011 album ROME. It was Jones' singular voice that caught Burton's attention as he began to conceptualize his homage to classic Italian film score music.
He already had Jack White in mind for the male role, and he and his collaborator Daniele Luppi realized that Jones' voice would give the project the perfect balance it needed. Jones contributed three standout songs to ROME including "Black" (a live version of which is included on this set) and their connection proved deep enough that they decided to collaborate again on Jones' next studio album.