Nubya Garcia, Poppy Ajudha & More Confirmed for 2022 Cheltenham Jazz Festival
This year's event takes place across three days from Friday July 9 to Sunday, 11 July.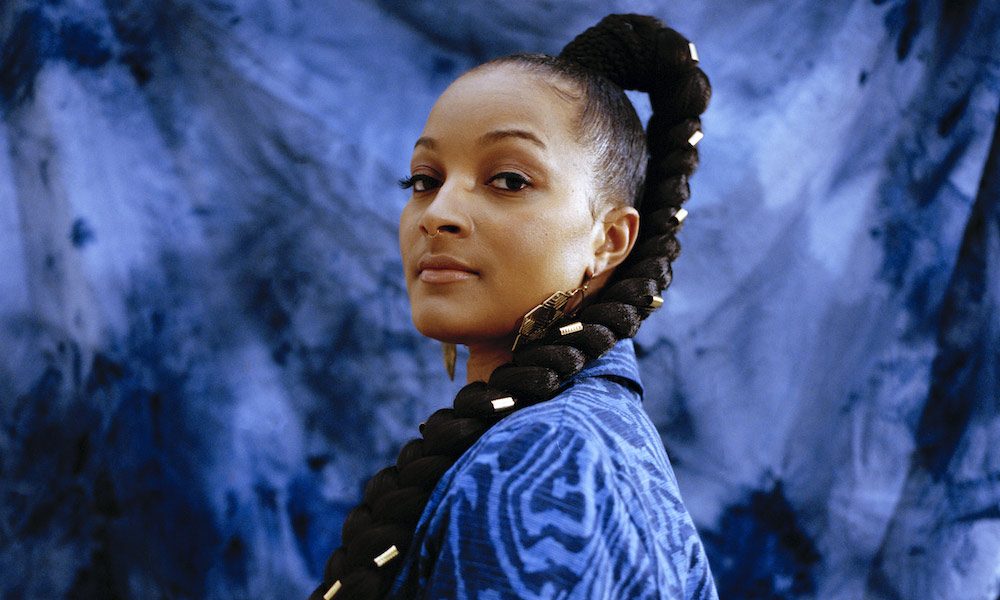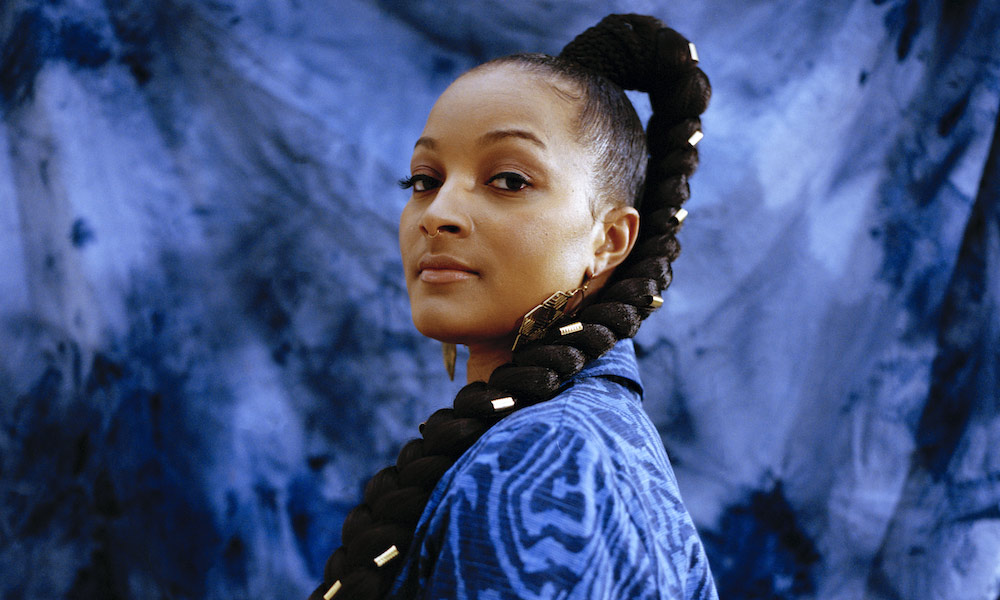 Following the success of their digital event at the beginning of May, Cheltenham Jazz Festival is set to make a much-welcome return to its Gloucestershire home in July with a series of ticketed in-person concerts at Cheltenham Town Hall (government guidance permitting).
Taking place across three days from Friday July 9 to Sunday, 11 July, the program boasts a variety of performances from some of the leading lights of the UK jazz scene including multi-award-winning saxophonist Nubya Garcia, rising star jazz and soul singer Poppy Ajudha, and one of the most revered artists within the British electronic and fusion scene, Nitin Sawhney.
Acclaimed bandleader, multi-instrumentalist and producer Emma-Jean Thackeray will bring her spiritually-minded, dancefloor-angled take on jazz to the festival on Sunday July 11, followed by an artist whose music is rooted in Northern England but draws on global inspirations: trumpeter, producer, DJ and founder of Gondwana Records, Matthew Halsall. Closing the weekend's festivities are Penguin Café, the celebrated modern-day incarnation of Penguin Café Orchestra, who will showcase their eclectic blend of folk, jazz, pop and chamber music influences.
July's event will also feature the return of the festival's Free Stage, which will host an array of acts in Imperial Gardens across the weekend. Highlights include one of the UK's finest Americana bands Jaywalkers, dynamic young cellist Leo Popplewell who is joined by flautist Meera Maharaj for a specially created classical music set, twenty first century crooner Quiet Man, powerhouse eight-piece pop-funk band LATIMO, an interactive family percussion workshop from GMizz, all-female ensemble Birmingham Town Hall and Symphony Hall's Rise Up, Cheltenham based rising stars Yeti's Breakfast, Maisie Gaffney and Russ Poole, eclectic folk outfit Chris Roberts Band, Bermudian-British songwriter, guitarist and singer Anna Colette and Tomorrow's Warriors rising star Sultan Stevenson. Bringing the festival atmosphere to the streets of Cheltenham, three bands: Unswung Heroes, 3D Brass and Year Of The Dog will perform roaming sets courtesy of Cheltenham BID.
The 2021 program continues the Festival's focus on championing women in jazz. One of the first to sign up to the PRS Foundation's Keychange programme, Cheltenham Jazz Festival is leading the debate on Women in Jazz. Research conducted at the Festival in 2019 by Dr Sarah Raine from Birmingham City University revealed that there is much work to be done to transform the landscape of the music industry in giving equity to female jazz musicians.
Cheltenham Jazz Festival is part of Cheltenham Festivals, a charity known for creating world-class cultural festivals and year-round accessible talent development, outreach and education programs. Over 225,000 visitors a year are inspired by its Literature, Science, Jazz and Music Festivals. Visit the event's official website for further information.
Cheltenham Jazz Festival – July 2021 – MAIN STAGE
Saturday July 10 – 12:00 – Nubya Garcia
Saturday July 10 – 16:00 – Poppy Ajudha
Saturday July 10 – 20:00 – Nitin Sawhney
Sunday July 11 – 12:00 – Emma-Jean Thackray
Sunday July 11 – 16:00 – Matthew Halsall
Sunday July 11 – 20:00 – Penguin Café
Cheltenham Jazz Festival 2021 – FREE STAGE
Friday, 9 July 2021:
17:15-18:00 – Jaywalkers
18:15-18:45 – Leo Popplewell and Meera Maharaj
19:00-19:45 – Quiet Man
20:00-20:45 – UnSwung Heroes
21:00-21:45 – LATIMO
Saturday, 10 July 2021:
11:00-11:30 – GMizz
11:45-12:05 – Birmingham Town Hall and Symphony Hall's Rise Up
12:20-13:05 – Yeti's Breakfast
13:25-13:55 – Maisie Gaffney
14:15-14:55 – Chris Roberts Band
15:10-15:55 – De Fuego
16:15-17:05 – Anna Colette
17:20-18:20 – The Roaring Trowmen
18:40-19:30 – 3D Brass
19:50-20:40 – Grupo Lokito
21:00-21:50 – Elles Bailey
Sunday, July 11 2021:
10:30-11:15 – Lilliputs
12:15-12:45 – Natalie Oaks (Music Works)
13:00-13:30 – Russ Poole
13:50-14:40 – Argle Bargle
15:00-16:00 – Bassists with Boobs
16:20-17:10 – Soufian Saihi & Ricardo Ne Noronha
17:30-18:15 – Sultan Stevenson
18:35-19:25 – Year of the Dog
19:45-20:30 – The ShowHawk Duo