Of Monsters And Men Drop Haunting Video For 'Wild Roses'
The video was shot in a span of 12 hours in a beautiful and eerie swimming pool in Hafnaförður, Iceland.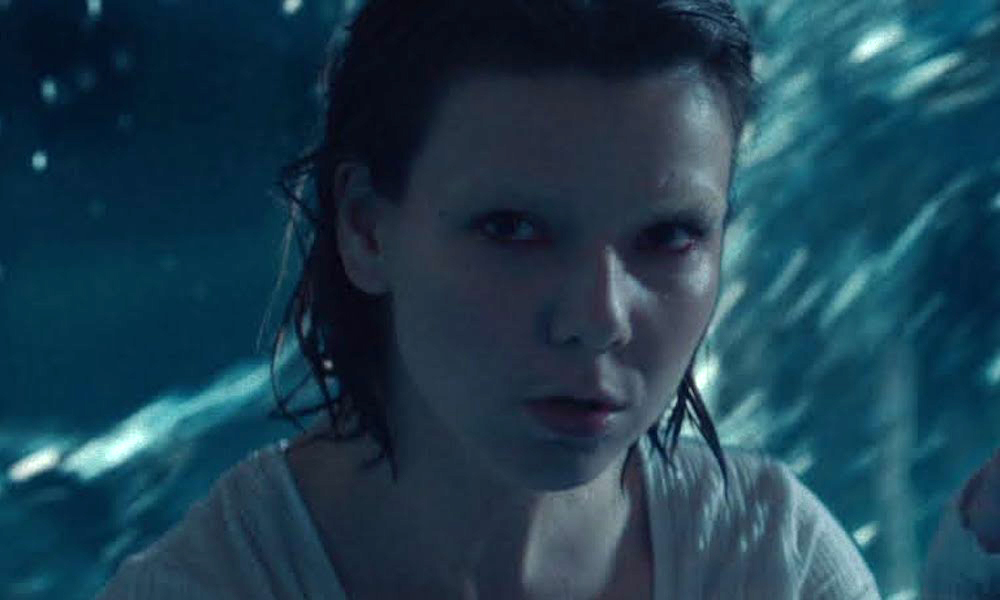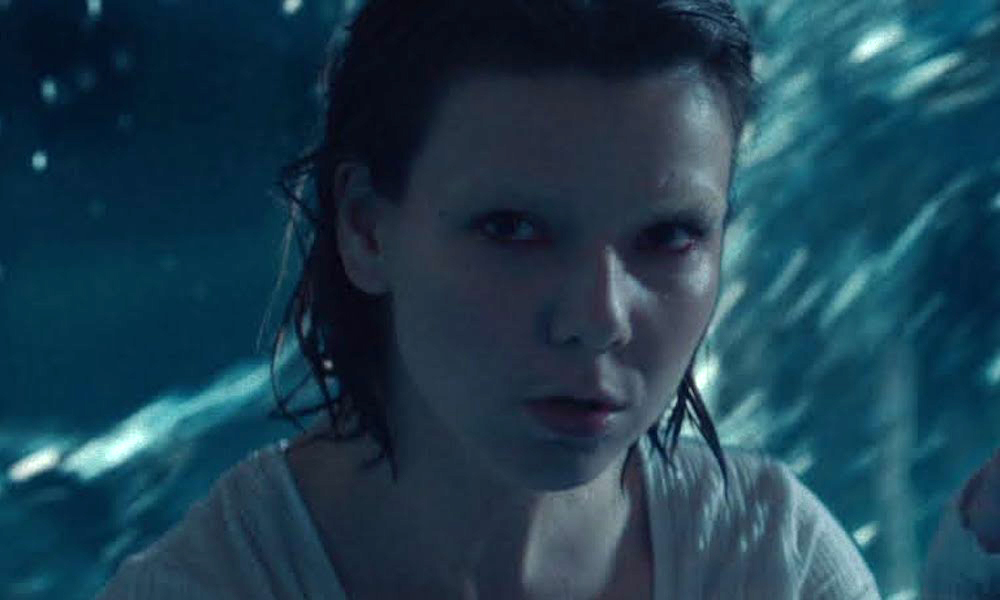 Icelandic pop favourites Of Monsters and Men released another cinematic visual for their new single, 'Wild Roses, off their new Fever Dream album.
Inspired by Scandinavian horror cinema, the eerie visual sees frontwoman Nanna Hilmarsdóttir floating and dancing atop a pool.
As the water starts to fill with blood, the water starts to mimic Hilmarsdóttir's hypnotic movements, that's looks like a scene out of James Cameron's The Abyss.
When it came to bringing the visual to life, the band tapped Icelandic director Þóra Hilmars, who they had talked about working together for years.
"'Wild Roses' shows an introverted side to the album and is inspired by what it is like to lean into your sadness," shared Hilmarsdóttir in a statement.
"We wanted to capture that feeling in a performance for the music video, while bringing out a bit of uneasiness as well. So, we brought on choreographer Stella Rosenkranz to help create the movements you see. We also knew that we wanted to shoot the video in water with a bit of blood. To achieve this, director Þóra Hilmars immediately came to mind. The video was shot in a span of 12 hours in a beautiful and eerie swimming pool in Hafnaförður, Iceland, hours before going to the airport and starting our Fever Dream tour. We're very happy with the outcome and are truly excited to share this with everyone."
'Wild Roses' comes off the group's critically-acclaimed album, Fever Dream, that was released this past summer. After their album debuted at No.1 on the Rock Albums Chart, Of Monsters and Men continue their world tour, having just wrapped up the North American leg of 'The Fever Dream Tour' and will continue onto its UK/Europe run with a sold-out show in Dublin on 23 October.
Check out the full itinerary below, which includes recently announced dates in Australia and Japan.
Visit the official artist site for ticket and tour details.
The Fever Dream Tour
10/23/2019 | Dublin, Ireland Olympia – SOLD OUT
10/24/2019 | Belfast UK Ulster Hall
10/27/2019 | Newcastle UK O2 Academy
10/28/2019 | Birmingham UK O2 Academy
10/29/2019 | London UK Eventim Apollo
10/31/2019 | Glasgow UK O2 Academy
11/1/2019 | Manchester UK Academy – SOLD OUT
11/2/2019 | Nottingham UK Rock City – SOLD OUT
11/4/2019 | Paris France Le Trianon – SOLD OUT
11/5/2019 | Antwerp Belgium De Roma
11/6/2019 | Utrecht Netherlands Tivoli – SOLD OUT
11/9/2019 | Reykjavík Iceland Iceland Airwaves
11/12/2019 | Cologne Germany Live Music Hall
11/13/2019 | Berlin Germany Huxley's Neue Welt – SOLD OUT
11/15/2019 | Stockholm Sweden Annexet / Stockholm Live
11/16/2019 | Copenhagen Denmark KB Hallen
11/17/2019 | Hamburg Germany Docks Club – SOLD OUT
11/19/2019 | Milan Italy Fabrique
11/20/2019 | Zurich Switzerland X-tra
11/21/2019 | Munich Germany Backstage Werk – SOLD OUT
11/23/2019 | Barcelona Spain Razzmatazz – SOLD OUT
12/2/2019 | Atlanta GA ALT 105.7 Holiday Spectacular
12/3/2019 | Charlotte NC 106.5 The End Festivus
12/4/2019 | Norfolk VA The NorVa
12/5/2019 | Brooklyn NY Alt 92.3's Not So Silent Night
12/7/2019 | San Jose CA ALT 105.3's Not So Silent Night
12/10/2019 | Seattle WA Deck the Hall Ball
12/11/2019 | Portland OR 94.7's December to Remember
12/28/2019 | Lorne Australia Falls Festival
12/29/2019 | Bream Creek Australia Falls Festival
12/30/2019 | Lorne VIC Falls Festival
12/31/2019 | Marion Bay TAS Falls Festival
1/1/2020 | Byron Bay NSW Falls Festival
1/4/2020 | Perth WA Falls Festival
1/7/2020 | Sydney NSW Enmore Theatre
1/10/2020 | Melbourne VIC Festival Hall
1/20/2020 | Tokyo Japan BLITZ
1/21/2020 | Osaka Japan BIGCAT