Watch 'Ogre Battle': Episode 14 Of Queen's 'The Greatest Live' Series
This week's episode goes behind the scenes at a very special Christmas show at London's Hammersmith Odeon in 1975.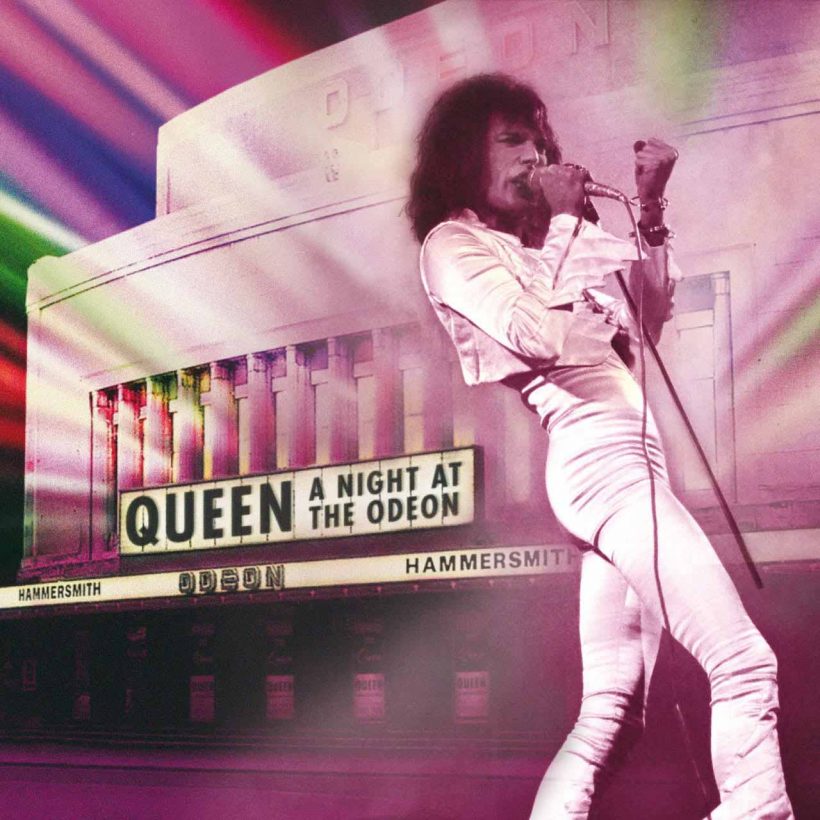 As Queen moved from one era to the next, the band's look always evolved alongside their sound. Every period has its iconic outfits. but the band's glam-inspired aesthetic of the early-'70s stands amongst their most fondly remembered, and in this latest episode of 'The Greatest Live', a fiery performance of the epic "Ogre Battle" showcases their dazzling fusion of music and styling. You can watch it below.
At this very special show on Christmas Eve 1975 – broadcast live from London's Hammersmith Odeon for BBC TV and radio, and officially released 40 years later as A Night At The Odeon – Queen's confidence was sky-high. Released a month earlier, the band's fourth studio album, A Night At The Opera, was already hailed as an all-time classic, while its groundbreaking centerpiece "Bohemian Rhapsody" was in the middle of its record-breaking nine week run at UK#1 when the band took the stage in London.
Queen The Greatest Live: Ogre Battle (Episode 14)
While the music was the main event at the Hammersmith show – including this performance of Freddie's pummeling "Ogre Battle," featuring visceral fretwork from Brian May that represents the titular clash of monsters – the band treated the 5,000-strong audience to one of their most ambitious early productions.
Performing beneath an elaborate lighting rig that bathed the stage in a ghoulish green glow, the band also pushed the sartorial envelope, with Freddie leading the lineup in a Wendy DeSmet-designed white satin catsuit and Brian's beloved Zandra Rhodes winged cape amplifying the physicality of his playing. Look closely and you'll see Freddie had even painted the nails of his left hand black for the show, offset by Brian painting his own nails white.
As Brian explained in last week's interview, this striking use of monochrome effects was an integral part of the show. "The black and white stuff we got into – it's all designed to be dramatic. It's designed to accentuate our movements and accentuate the moods of the songs."
Watch every episode of Queen's 'The Greatest Live' on the band's official YouTube channel.