Olivia Rodrigo Shares Music Video For 'Get Him Back!'
Rodrigo is set to perform at the VMA Awards tonight, September 12.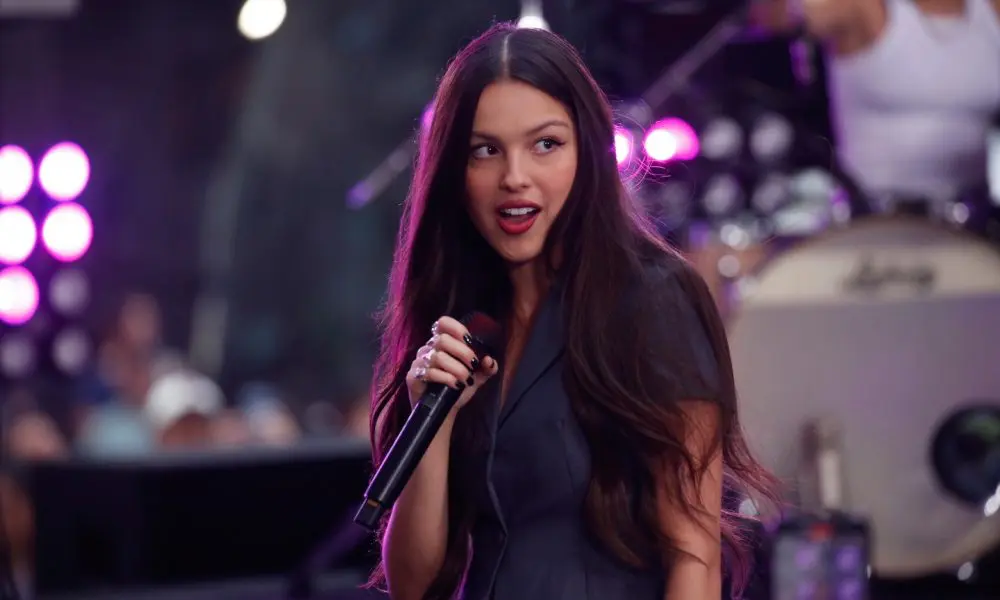 Olivia Rodrigo has shared the official video for "get him back!," one of many standout cuts from her new album GUTS, which is out now via Geffen Records.
Directed by Jack Begert (Dominic Fike, Kendrick Lamar, Vince Staples) of production company Psycho Films and filmed in Los Angeles by director of photography Xiaolong Liu (Beyoncé, Rosalia, Billie Eilish, Travis Scott), the fast-paced video captures the reckless energy of the song and explores the double meaning of the phrase "get him back." Multiple versions of Olivia are seen—some consumed with exacting revenge on an ex and others dreaming up ways to win him back.
The fast-paced visuals using the crash zoom technique were achieved with the new 5x Telephoto camera on iPhone 15 Pro Max.
"get him back!" became an immediate fan favorite with fans and critics alike. The New York Times hailed the track as a "playful, infectious and dryly hilarious singalong" while The Atlantic called it "fantastic."
Rodrigo will perform at tonight's VMA ceremony, airing at 8PM ET/PT. Her official video for "vampire," which was directed by Petra Collins, is nominated for six VMAs: Video of the Year, Song of the Year, Best Pop, Best Cinematography, Best Editing, and Song of the Summer.
The new record, written and produced with longterm collaborator Dan Nigro among others, finds the 20-year-old encapsulating recent experiences in her young adulthood. Across the 12 tracks, she skewers toxic, manipulative men, stands up for herself against the pressures of society, worries about peaking too soon, and frequently captures life's most embarrassing moments. Using a palette of wiry indie-pop, stirring piano ballads, and slacker indie jams, she evolves from SOUR in a way that stays true to her DNA while presenting something that feels fresh and new.
"I feel so immensely grateful for everyone who has so generously supported me over the past few years," Rodrigo wrote in a letter shared on Instagram on release day. "Thank you to everyone who has listened and streamed and been sooo kind. I owe so much to you guys and I really hope you dig these new songs. Lots and lots of love 4ever and ever!!"