Watch Opie Ortiz Explain The History Of The 'Sublime' Artwork In 'Behind The Cover'
The expanded edition of Sublime's widely-acclaimed self-titled debut is out now.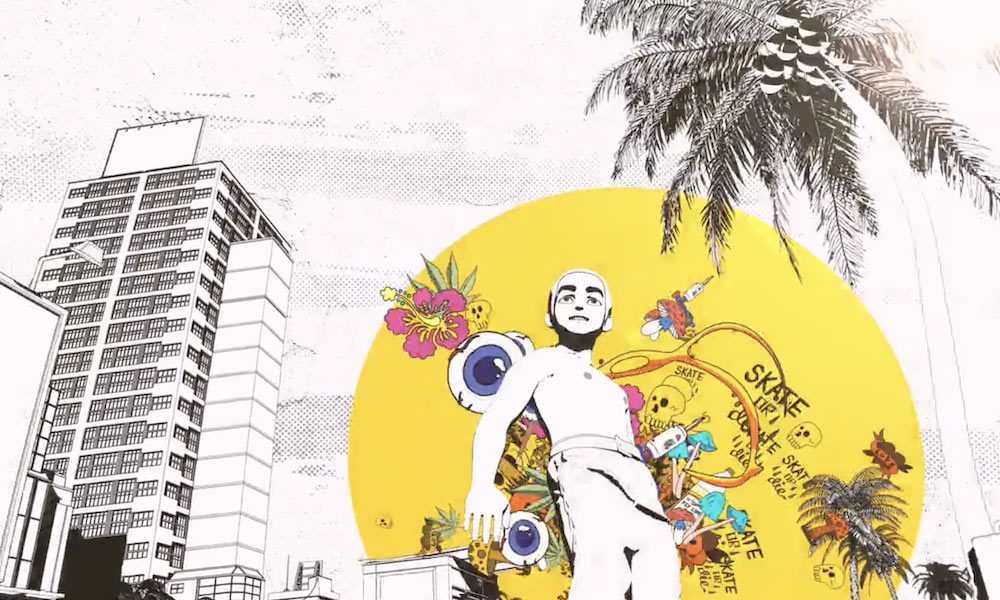 The latest in the 'Behind The Cover' video series features an in-depth conversation with Sublime art legend Opie Ortiz as he explains the history of the legendary self-titled Sublime album cover and how it came into being.  The video is part of a larger set of celebrations for the 25th anniversary of their breakthrough album.
Plaques have been presented to Sublime members drummer Bud Gaugh, bassist Eric Wilson and vocalist Bradley Nowell, accepted on his behalf by widow Troy DenDekker and son Jakob Nowell, to commemorate over 18 million in album consumption in the U.S. according to MRC.
Previous episodes of 'Behind The Cover' have featured in-depth discussions with Rush designer Hugh Syme, who explained the Permanent Waves album and Neville Garrick, the acclaimed artist famous for designing sleeves for key Bob Marley releases such as Survival and Rastaman Vibration.
In this latest, specially animated 'Behind The Cover, Opie Ortiz reveals how he first became friends with the future members of pioneering reggae-punks Sublime and their crew through attending California's Rogers High School.
"All the homies took me in from that whole Sublime family", he recalls. "We were quirky kids, we hung out, drank beer and smoked pot. Me and (bassist) Eric (Wilson) were both into punk rock from an early age and they played all the best local parties. Brad (Nowell's) girlfriend came up with the name, Sublime, from a dictionary when they couldn't think of a name that fit."
Obsessed with drawing and art in general as a small child, Ortiz is now a world-famous tattoo artist based in Long Beach, CA, and he gave Bradley Nowell the tattoo adorning the cover of the band's landmark self-titled 1996 debut which is now available in an expanded edition.
"He wanted the 'Sublime' tattoo across his stomach, but I told him no-one would ever see it behind his guitar", Ortiz says. "I said we should do it on his back, so we did, with him lying on a table in Ras' kitchen."
Ortiz reveals that the original idea of the Sublime album art was meant to depict a fat clown sitting on his lounge chair, but it was switched after Nowell tragically passed away just a month before Sublime was first released in 1996. Sadly, the singer/guitarist didn't live to see the album go double platinum with help from hits such as "What I Got", "Santeria" and "The Wrong Way."
"After Brad's passing, we changed the album cover to the picture I took of his 'Sublime' tattoo with the floral border pattern and we moved the clown to the inside of the CD jacket", Opie Ortiz says.
"To me the image was just of the tattoo I did for him, but since his passing it's become very iconic. It's since become like a bucket list thing for fans to come to me from all over the world to get a Sublime-esque tattoo. I've had people from everywhere from New York to London and Japan."
"A lot of people have said it's helped them at the time they've needed it", he concludes. "If you can put on some good music you like and it can take you out of your bad vibe, then that's healing."