Overcoats Release New Single 'The Hardest Part,' Announce New EP
The Brooklyn-based duo recruited Tennis for the EP's first single.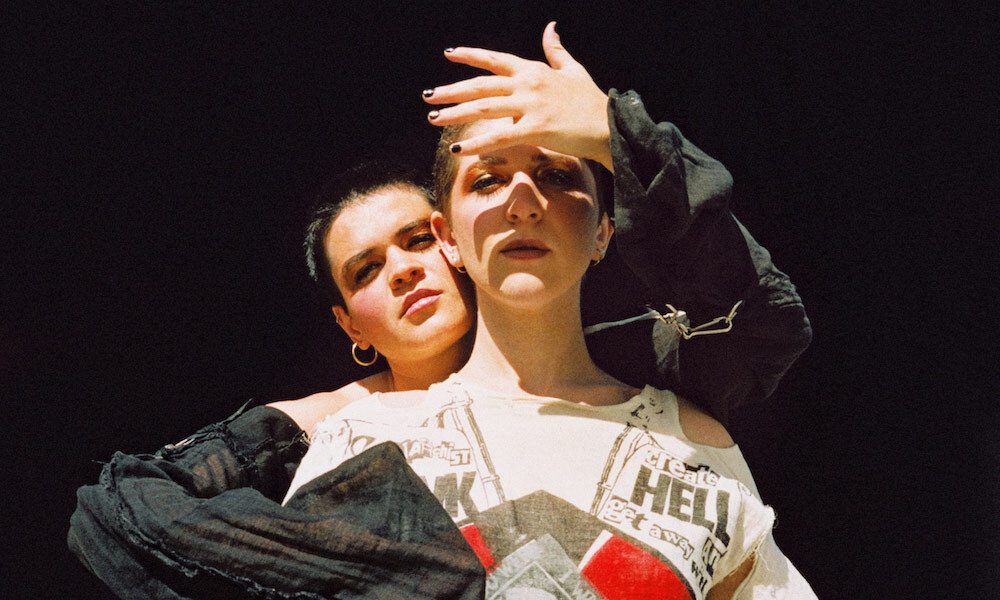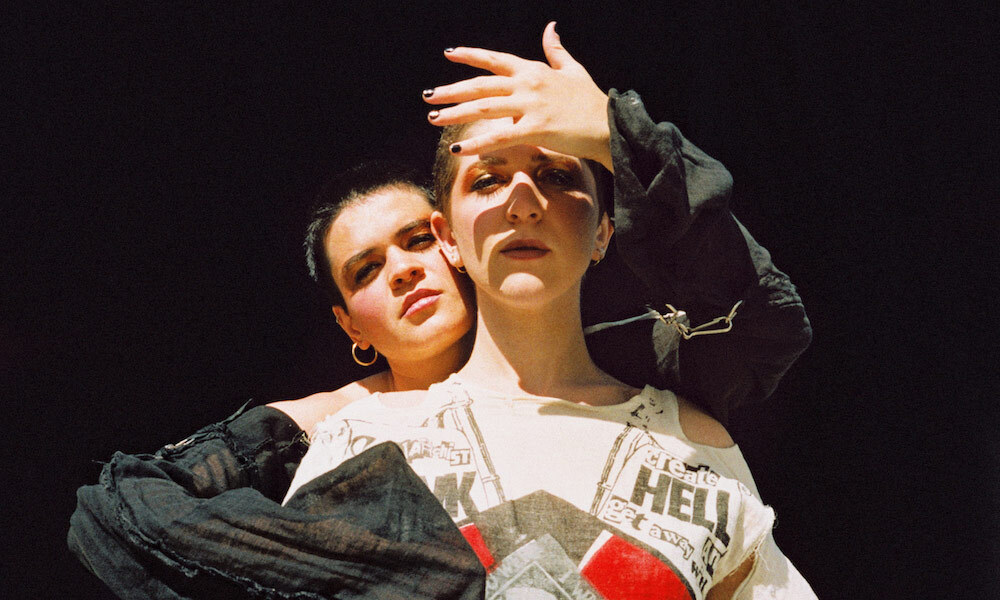 Following the 2020 release of The Fight, Brooklyn-based duo Overcoats has embarked on a new chapter with their upcoming EP, Used To Be Scared Of The Dark, out June 4.
Los Angeles duo Tennis joined the band on the first single "The Hardest Part," bringing their signature edge to the song.  "We brought this song to Tennis because it needed their nostalgic retro pop sound to help tell this story. And it needed to be cooler," says Overcoats.
"Alaina's sultry vocals tickle the ears throughout the track and the signature Tennis guitar sounds soothe along the lyrically heavy journey." The result is a peaceful, cinematic ode to self-forgiveness. "The Hardest Part" is available for purchase here.
Overcoats is made up of friends Hana Elion and JJ Mitchell, who found widespread acclaim thanks to their 2020 LP, The Fight released via Loma Vista Recordings. Used To Be Scared Of The Dark follows their remixed and extended edition of The Fight, which features reworked tracks from Shura, Porches, Caroline Rose, SASAMI, Yumi Zouma, and more. It follows their 2017 debut album Young, which introduced audiences to their stellar vision of electronic-pop music.
Overcoats - The Hardest Part (Official Music Video)
Says JJ, "Working on these songs with friends and collaborators in the year following The Fight's release felt like an important step in the journey. These songs tell the other side of the story. They unpack what it looks like after the "fight." We wanted to talk about resolution and the moments where you learn to live with everything you've learned about the world."
Regarding the process, Hana added the following: "All of these songs were made remotely, which was a really wild experience. It required a lot of trust in ourselves and in our collaborators. We have loved all of these artists for so long, we knew that the intersection between their sound and ours would be cool no matter what."
Overcoats' Used To Be Scared of the Dark is out on June 4. Purchase "The Hardest Part" here.
Used To Be Scared of the Dark Track List:
Used To Be Scared Of The Dark [feat. Middle Kids]
Wait For Me Darling
The Hardest Part [feat. Tennis]
Blame It On Me [feat. Lawrence Rothman]