Parliament/Funkadelic Co-Founders To Be Inducted Into West Virginia Music Hall of Fame
The eclectic list of new inductees also includes Barbara Nissman, the Lonesome Pine Fiddlers, Winston Walls, and Buddy Griffin.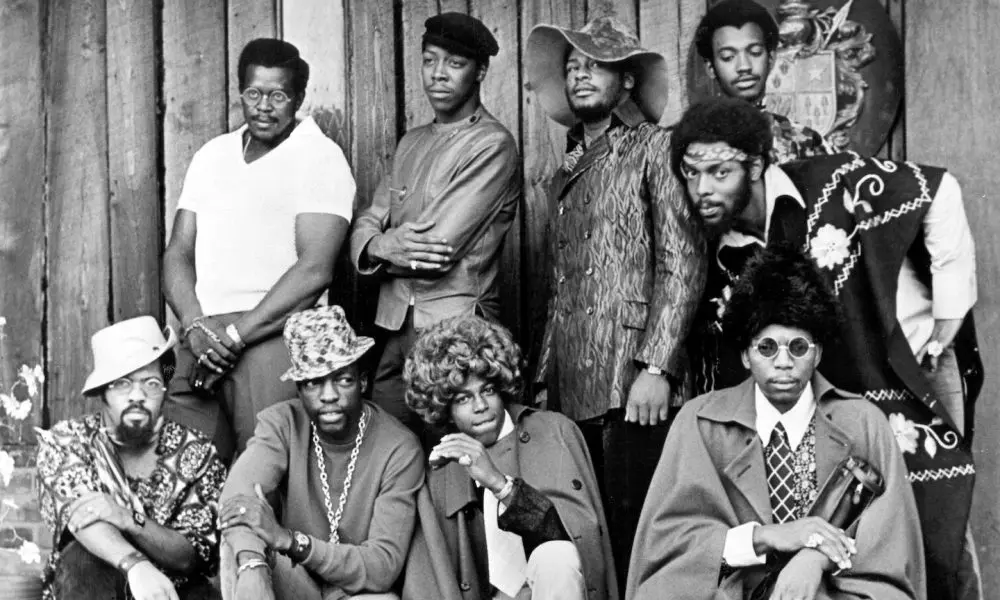 The late Fuzzy Haskins and Calvin Simon, both founding members of Parliament and Funkadelic, will be inducted tomorrow (3) into the class of 2023 at the West Virginia Music Hall of Fame.
The eclectic list of new inductees also includes classical pianist Barbara Nissman, bluegrass trailblazers the Lonesome Pine Fiddlers, "King of the Hammond B-3 Organ" Winston Walls, and multi-instrumentalist Buddy Griffin. The annual ceremony will be in the form of a concert at the Charleston Culture Center Theater and will be streamed live on West Virginia Public Broadcasting TV and YouTube at 7:30pm local EDT time.
West Virginia Music Hall of Fame Director Michael Lipton tells wvpublic.org of the varied list: "This is not necessarily by design. It just happens because everybody who votes has different tastes and there's so many different types and styles of artists that have come from West Virginia."
Of Haskins and Simon – both natives of the Mountain State whose paths first crossed in their teens, after they moved from West Virginia to Plainfield, New Jersey in the late 1950s, joining a group also featuring George Clinton, Grady Thomas, and Ray Davis – Lipton says: "They started hanging around Clinton's barbershop, the Pink Palace. There were singers and players hanging out there. Clinton, Haskins and Simon formed this 'doowop' group called The Parliaments."
Give Up The Funk (Tear The Roof Off The Sucker)
Of the 1970s breakthrough of both Parliament and Funkadelic, and their customized P-funk style, he adds: "They got into this kind of outer space thing with the mothership and all of that. Someone asked George Clinton, how did that come about? He goes, 'Well, I was thinking, where's the last place you'd expect to find a Black person – outer space? So that's how."
Haskins' award will be accepted by his son, musician and Bible study teacher Nowell Scott, who tells wvpublic.org: "With Mothership Connection, they gave their opinion of the time. They were culturally relevant and pushed the boundary of thought. But there's one source for A-funk, B-funk, C-funk all the way to P-funk, there's one source, and that is G-O-D."
Buy or stream Mothership Connection.