Former Parliament-Funkadelic Singer Fuzzy Haskins Dies At 81
The news was confirmed by former bandmates Bootsy Collins and George Clinton.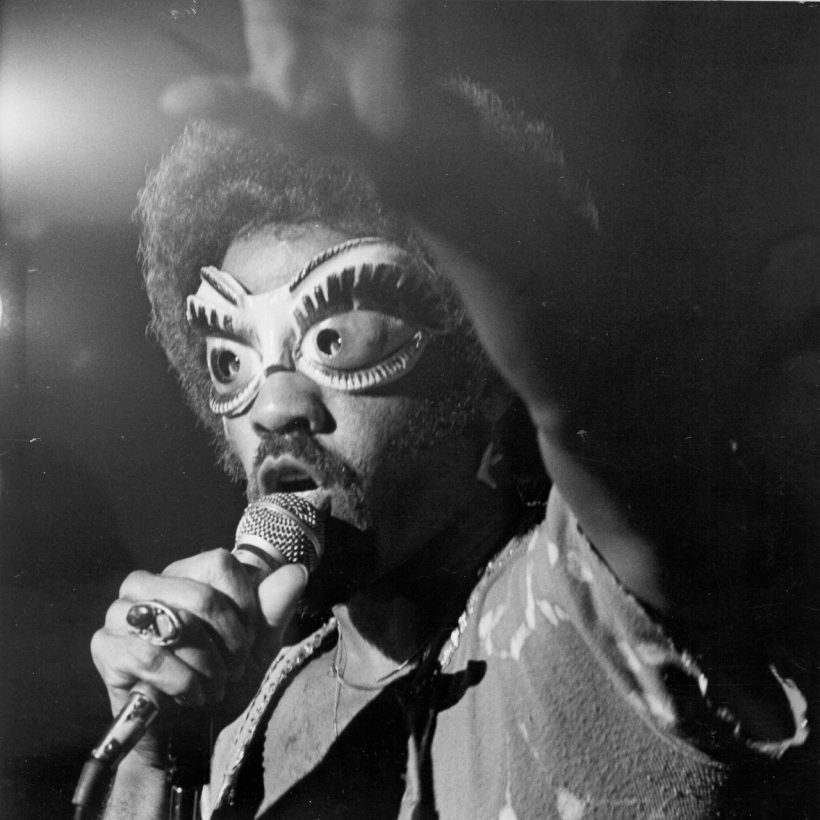 Former Parliament-Funkadelic singer Clarence "Fuzzy" Haskins has died at the age of 81. The news was confirmed by former bandmates Bootsy Collins and George Clinton.
"Prayers going out to Clarence 'Fuzzy' Haskins' family and friends," Collins tweeted. "We lost his frequency today… We will miss u my friend, bandmate and soul brother! Thank u for ur guidance in my pup years."
Haskins was an early member of Clinton's doo-wop-inspired group the Parliaments, becoming an integral part of the band when it became Parliament and again when Clinton formed the more funk-focused Funkadelic. Haskins' departure coincided with the beginning of a solo career for him. He released A Whole Nother Thing in 1976 on Detroit's Westbound label with a number of P-Funk members as backing musicians. He followed two years later with Radio Active. Both of those projects became celebrated cult classics in the history of funk music.
Haskins, who is credited with writing a number of classic Funkadelic tracks including "I Get a Thing" and "I Wanna Know if It's Good to You," eventually became a church preacher, returning to music occasionally to release gospel music. He was inducted into the Rock & Roll Hall of Fame in 1997 and received a Grammy Lifetime Achievement Award in 2019.
In his 2017 memoir Brothas Be, Yo Like George, Ain't That Funkin' Kinda Hard On You? Clinton wrote about Haskins, "I thought cigarettes were cool as a symbol, a little dangerous, a little adult, and Parliament was a big brand, so we became the Parliaments. Personnel shifted around a bit in that first year or two – some guys went out, other guys came in – but pretty soon we had a more stable lineup: me, Calvin Simon, Grady Thomas, Fuzzy Haskins, and Ray Davis.
"Each of us had a distinctive style… I went for a Smokey Robinson thing, with maybe a little bit of Pookie Hudson thrown in there. Fuzzy, who was second lead, was a soulful tenor with all the bluesy inflections, like Wilson Pickett, real rough. We started singing more seriously in and around the area, and that attracted the attention of some of the more established groups nearby."
As Ultimate Classic Rock reported, Haskins also reflected on the serendipity of his role in Parliament, saying, "The coincidence of us coming together, it was just meant to be…It's been a lot of joy, lot of fun. We had setbacks, problems, but it was fun. It was what we wanted to do. A lot of people are like, 'What do I do?' Keep doing what you're doing…Don't try to do nothing like me. You do what you do and just keep doing it. Keep asking questions…We live in the now."