Patsy Cline's 'Dream Home' In Nashville Suburb Sells For $540,000
Cline used royalties from Decca Records to make the down payment on the home.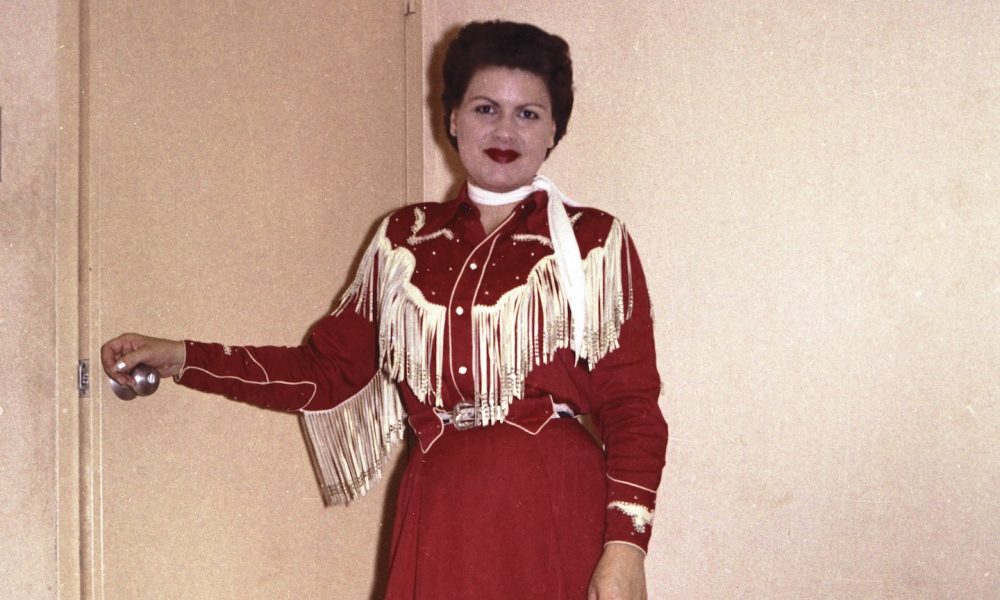 The former "dream home" of Patsy Cline in Nashville has sold for more than half a million dollars. The four-bedroom, three-bathroom home in Goodlettsville went on sale in November 2021 at an asking price of $549,900, and sold before the end of the year for $540,000.
Goodlettsville is some 15 miles north of Nashville, and when Cline bought the property after her rise to fame, it had a population of only 3,000 or so. After being incorporated as a city in 1958, it continued to grow and had 17,789 residents at the 2020 census.
When the 2,770-square-foot house went on sale, it had been restored to its condition from 1965. Features include a bar counter including the words "Patsy & Charlie," for the country star and her husband Charlie Dick, who became her second husband in 1957. The property has a combined living and dining room, an eat-in kitchen, a den with a fireplace, a laundry room, a two-car garage, and a basement.
Patsy Cline - He Called Me Baby (Audio) ft. The Jordanaires
Cline used royalties from a $22,000 check from Decca Records to make the down payment on the home, which received a historical marker in January 2019. It hosted numerous social occasions held by Cline and her husband, to which they invited such friends as Loretta Lynn, Dottie West, Johnny Cash, June Carter Cash, and Brenda Lee. Sadly, the couple lived in the house together for less than a year, before her death in an aeroplane crash in 1963, at the age of 30. Dick then sold it to the singer Wilma Burgess who, a year later, found money that Cline had hidden behind a brick in the den fireplace.
Burgess was of the firm belief that the house was haunted. "You'd be in an upstairs room, and the toilet downstairs would flush by itself," she said in Honky Tonk Angel: The Intimate Story of Patsy Cline. "Doors would open and close by themselves."
Listen to the best of Patsy Cline on Apple Music and Spotify.