Paul McCartney And Third Man Records Release 'McCartney/333' Mini-Doc
The documentary details the vinyl pressing process for the limited '333 Edition' version of McCartney's acclaimed 2020 solo album.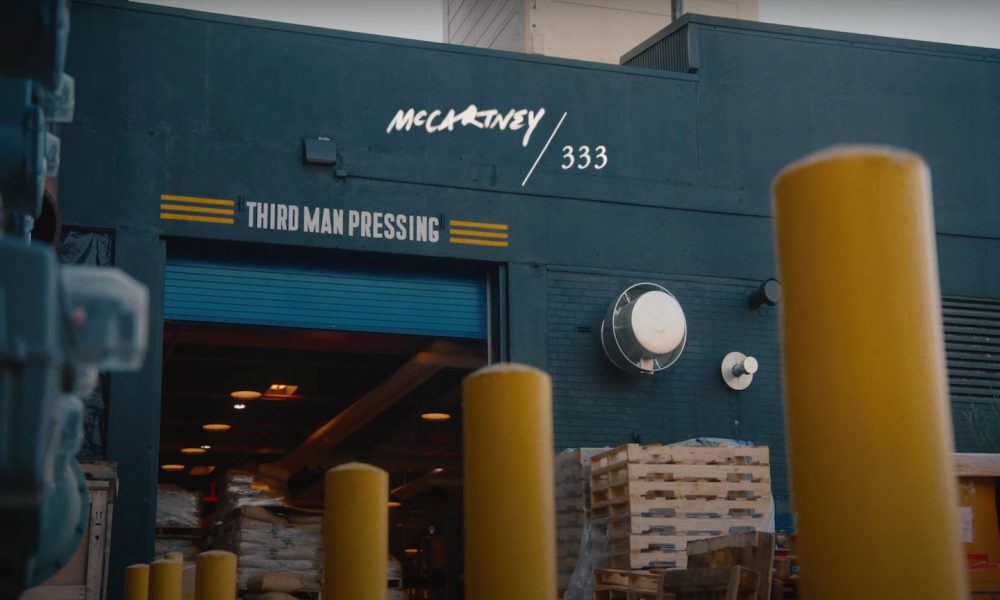 Paul McCartney and Third Man Records have released McCartney/333, a mini-documentary detailing the vinyl pressing process for the limited "333 Edition" version of McCartney's acclaimed 2020 solo album McCartney III.
The documentary specifically illuminates the process by which vinyl copies of 1970's McCartney and 1980's McCartney II were broken down and reformed into 333 limited-edition copies of McCartney III at Third Man Pressing.
TMR x Paul McCartney - McCartney/333: Melting 'McCartney' & 'McCartney II' into 'McCartney III'
Several Third Man Records employees, including co-founder Ben Swank, are interviewed for the film alongside esteemed Rolling Stone journalist Rob Sheffield, all spliced in alongside footage of McCartney creating the album in his studio.
In addition to the "333 Edition," McCartney recently released the "3333 Edition," an indie-store exclusive limited to 3,333 copies worldwide on yellow-and-black splatter vinyl, also composed of a "regrind" of McCartney & McCartney II records at Third Man Pressing.
Back in August, McCartney's remix album McCartney III Imagined re-entered at No.1 on Billboard's Top Album Sales chart (dated Aug. 7) for its first week at the top, following its release on physical formats on July 23.
The album sold 21,000 copies in the U.S. in the week ending July 29, according to MRC Data, due in large part to its release on CD, vinyl LP, and cassette tape. The album is a collection of remixed songs from McCartney's last studio album, the December 2020 release McCartney III, and was initially released via digital download and streaming services on April 16, 2021.
Upon its digital release in April, McCartney III Imagined moved The New York Times to say "Don't take Paul McCartney's enduring gifts — natural melody, succinctly surprising lyrics, sly chord progressions, tidy arrangements — for granted. Other songwriters don't." Personally curated by Paul, the album features an eclectic all-star lineup featuring Damon Albarn, Beck, Anderson .Paak, Blood Orange, Phoebe Bridgers, EOB, Dominic Fike, Josh Homme, Khruangbin, St. Vincent, and 3D RDN of Massive Attack, each covering and/or reimagining their favorite moments from Paul's acclaimed McCartney III album in their own signature styles.