Paul Weller Confirmed As Special Guest For Blur's Second Wembley Show
2-Tone icons The Selecter and snooker legend Steve Davis (performing a DJ set) will also be on the bill.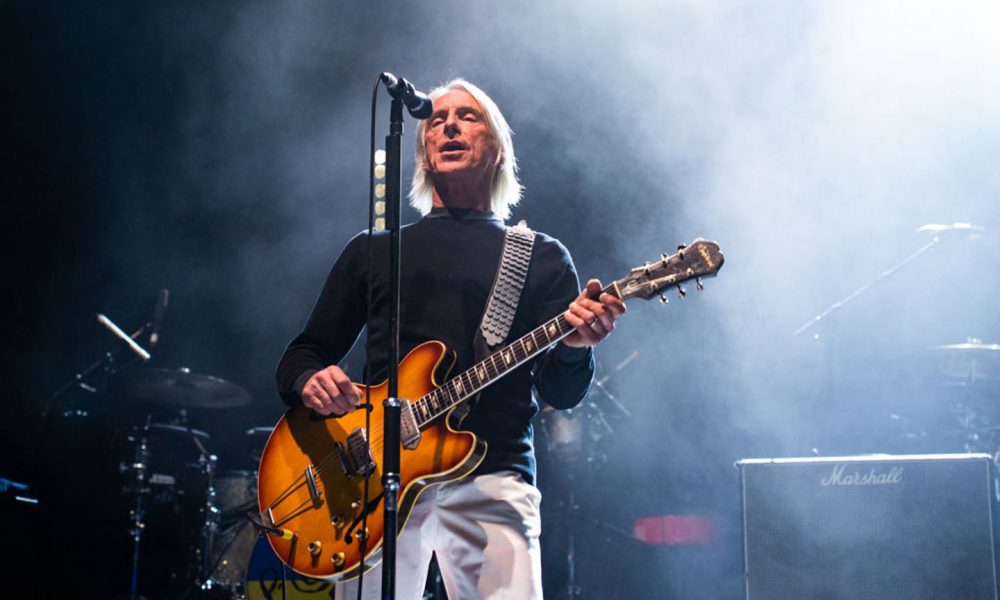 Metropolis Music today announced that very special guest Paul Weller, as well as The Selecter and Snooker Champion/DJ Steve Davis will join the line-up for Blur's second Wembley show on July 9. Tickets are available via the official Metropolis website.
Blur's first-ever Wembley Stadium show on Saturday July 8 is already sold with fans excited to see Damon Albarn, Graham Coxon, Alex James and Dave Rowntree come together again to perform their iconic and much-loved songs in their only UK appearance this summer.
There'll be no shortage of icons at Wembley as Blur welcome a very special guest, singer-songwriter Paul Weller to the bill. Best known as the frontman of the legendary band The Jam and his highly successful solo career. Weller was and still is integral in the Mod Revival, which has led him to be fondly known as the 'The Modfather.'
His singing and songwriting skills have earned him several prestigious awards, including multiple Brit Awards, a 'Lifetime Achievement Award', and an 'Outstanding Contribution to Music'. In 2010 he won the 'Godlike Genius Award' at the NME Awards, as well as the 'Ivor Novello 'Lifetime Achievement Award'. Cementing his status as one of the most iconic musicians in British rock history.
2 Tone Ska band, The Selecter will also be joining the line-up on Sunday. Mixing punk, ska and reggae, The Selecter were one of the most successful bands of the 2 Tone era, notching up several top forty singles in the UK charts and are still going strong. As ever, The Selecter are led by their iconic frontwoman Pauline Black OBE and co-fronted by original member Arthur 'Gaps' Hendrickson with original drummer Charley 'Aitch' Bembridge. 43 years since the release of The Selecter's seminal debut album Too Much Pressure, the band have announced the release of their new album Human Algebra in April this year.
Also, performing a special DJ set, is six-time world snooker champion, Steve Davis. As a result of his passion for music the sporting star took up DJing as a hobby which has grown beyond expectations, performing to crowds of fans across the country, including his famous Glastonbury set in 2016 at the Stonebridge bar, since then he has won over partygoers from Bluedot to Bloc Festival. His music draws from a range of influences, from more traditional acts like Magma, Caravan, Oscar Perry and Gong to modern-day artists. Steve has demonstrated that there is no limit to what he can achieve. Wembley is set to be Steve's biggest show to date and will be an unmissable set.
Listen to the best of Paul Weller on Apple Music and Spotify.