Paul Weller Shares Heartfelt New Version Of 'English Rose'
The new take of The Jam's classic song is the first taster from Weller's 'An Orchestrated Songbook'.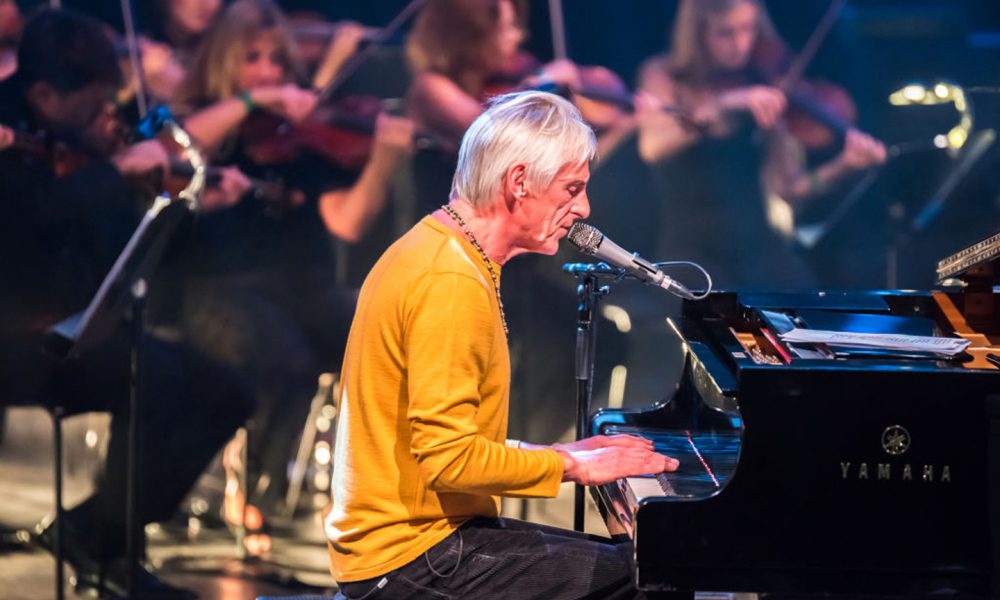 The Jam's All Mod Cons classic, "English Rose", will be the first single from Paul Weller's hotly anticipated album An Orchestrated Songbook. An exquisite reworking, recorded with the hugely talented BBC Symphony Orchestra and award-winning arranger Jules Buckley, "English Rose" is now available from all digital platforms and you can hear it below.
This atmospheric and heartfelt new interpretation features a stunning vocal performance from Paul accompanied by sumptuous sweeping strings to showcase its sparse beauty, giving it a dazzling new life.
An Orchestrated Songbook features a quintessential selection of Weller's vast catalogue with classic tracks spanning The Jam, Style Council and his solo career. It also sees choice cuts from Paul's last three studio albums, (including his recent No 1 album's On Sunset and Fat Pop Volume 1).
All tracks are given the most sublime orchestral treatments, with several special guests joining the proceedings; Celeste adds even more elegance to the definitive "Wild Wood", while fan favourite "Broken Stones" soulfully shimmers with a scene stealing guest duet performance from James Morrison. To top things off, national treasure Boy George joins Paul for a version of The Style Council's hit single "You're The Best Thing". The album comes to a close with stunning versions of the classic "You Do Something To Me" and the majestic "White Horses" from the album True Meanings.
Alongside the orchestra and Jules Buckley, Weller also accompanied by long-term collaborator and guitarist Steve Cradock. Jules Buckley, is an esteemed conductor, composer and arranger. He is Creative Artist in Residence with the BBC Symphony Orchestra and has previously collaborated with the likes of Dizzee Rascal, Massive Attack and John Cale, re-creating their music for classical instruments. Asco-founder of the Heritage Orchestra, Jules was also involved in Pete Tong's No1 house/classical crossover album "Classic House".
Pre-order An Orchestrated Songbook.
An Orchestrated Songbook includes the following tracks:
"Andromeda"
"English Rose"
"My Ever Changing Moods"
"On Sunset"
"Carnation"
"Glad Times"
"Broken Stones" (Featuring James Morrison)
"Gravity"
"It ́s A Very Deep Sea"
"Bowie"
"Equanimity"
"You ́re The Best Thing" (Featuring Boy George)
"Still Glides The Stream"
"Movin' On"
"Wild Wood" (Featuring Celeste)
"Rockets"
"You Do Something To Me"
"White Horses"