Pearl Jam To Play California's Ohana & New Jersey's See.Hear.Now Festivals
Ohana will also feature Kings of Leon, Pretenders, and My Morning Jacket, while Billy Idol and Patti Smith join Eddie Vedder's team for See.Hear.Now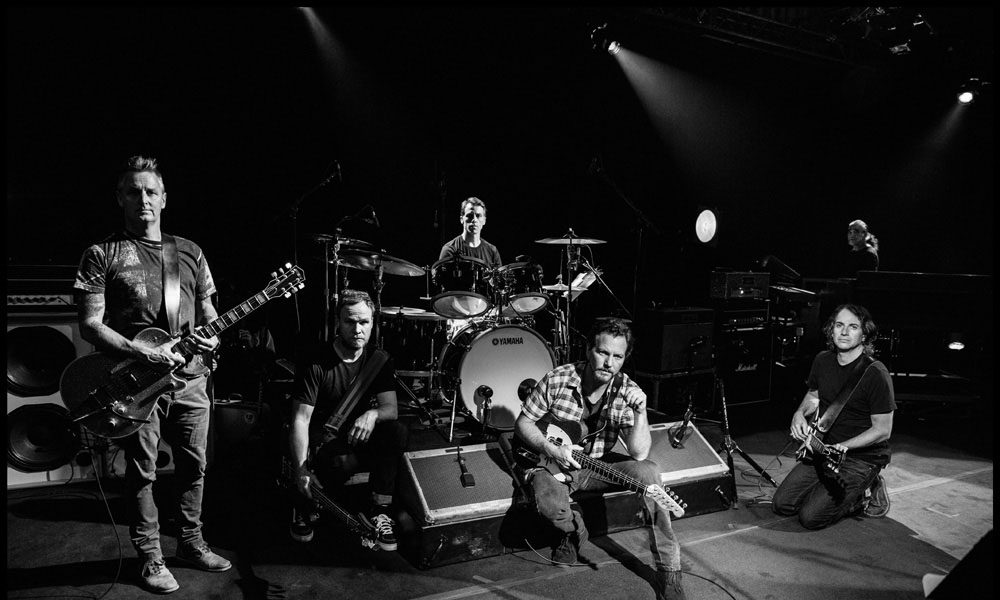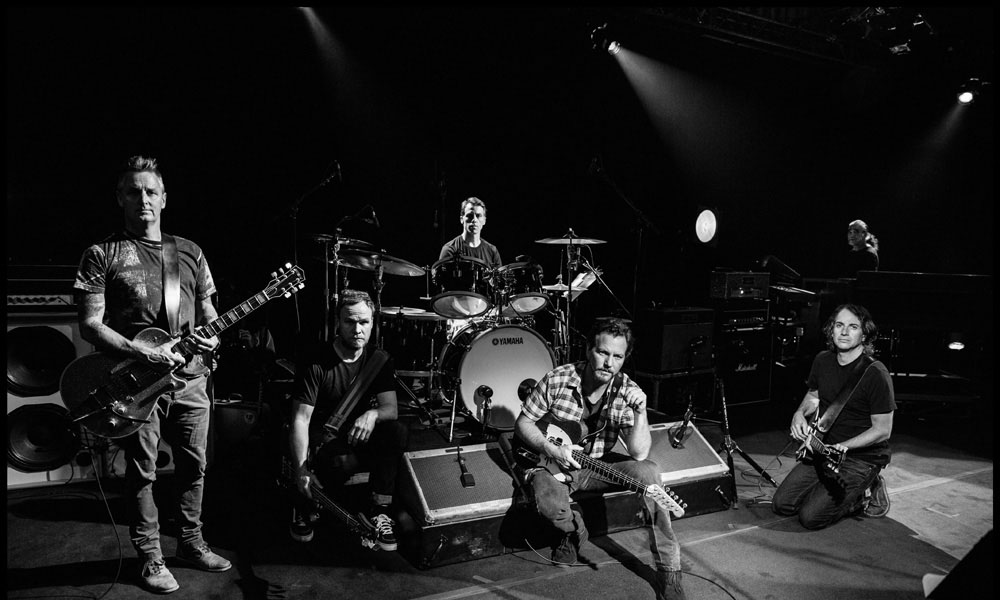 Pearl Jam, Kings of Leon, Pretenders, and My Morning Jacket will perform at Eddie Vedder's Ohana Festival, held from 25 to 27 September in Dana Point, California. Vedder is also slated to perform as a solo headliner.
The fifth annual festival will also include Maggie Rogers, Radiohead's Ed O'Brien (performing as EOB), Mac DeMarco, Yola, Sharon Van Etten, Durand Jones and the Indication, Dermot Kennedy, Real Estate, Broken Social Scene, and others.
Vedder founded the festival in 2015 and has performed at each one since. Past line-ups included the Strokes and Red Hot Chili Peppers (2019), Johnny Marr and Liz Phair (2018), Pixies and Fiona Apple (2017), and Elvis Costello and Band of Horses (2016).
A portion of the festival's proceeds will go to the San Onofre Parks Foundation, the Doheny State Beach Foundation, the Rob Machado Foundation, Sea Legacy, the Surfrider Foundation, and others. Panels with conservationists, environmentalists, researchers, and professional surfers will also take place.
Single-day, weekend passes and VIP packages for the Ohana Festival will go on sale Friday, 13 March at 10 a.m. local time. Visit the event's official website for further information.
Pearl Jam - Dance Of The Clairvoyants (Mach I)
Elsewhere, Pearl Jam, Billy Idol and Patti Smith will perform at the 2020 Sea.Hear.Now Festival, held on 19 and 20 September at New Jersey's Asbury Park.
The third annual festival will also feature the Beach Boys, the Avett Brothers, Cage the Elephant, Phoebe Bridgers, Ani DiFranco, the Dirty Knobs with Mike Campbell, Lord Huron, the Growlers, Grouplove, Dr. Dog, Gang of Youths and more. In addition, professional surfers Cassidy McClain, Cory Lopez, Sam Hammer, Brett Barley and others will appear for demos and live surfboard shaping.
The festival began in 2018, featuring Blondie, Brandi Carlile, Incubus, Deer Tick and a surprise performance by Bruce Springsteen. Last year's line-up included Dave Matthews Band, the Lumineers, Blind Melon, the B-52's and more.
The festival is co-produced by rock photographer Danny Clinch, who spent his teenage years in Asbury Park, attending shows at legendary venue the Stone Pony. "I used to come to Asbury Park and think to myself, 'How could a place like this, right on the seashore with such beautiful architecture, not come back?'" Clinch recently told Rolling Stone. "It was this diamond in the rough. I've heard that now there are more music venues per square mile than any town in the country, even Nashville. It's incredible."
Listen to the Best of Pearl Jam on Apple Music and Spotify.
Format:
UK English