Watch Peter Frampton Band's Video For George Harrison's 'Isn't It A Pity'
Frampton played on the classic Harrison album from which it originates, 1971's 'All Things Must Pass.'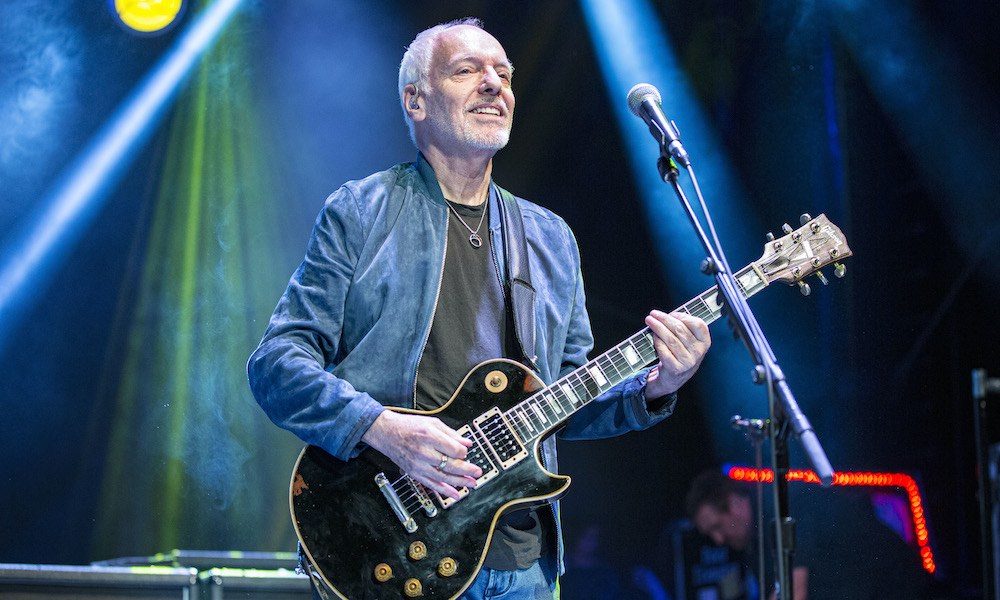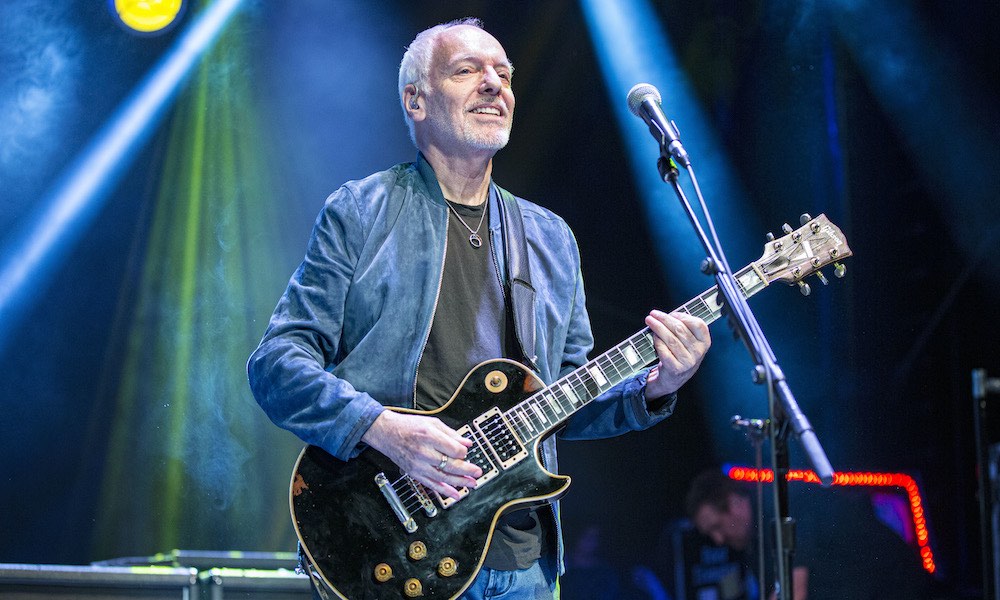 The Peter Frampton Band have shared their tribute to the guitarist's friend George Harrison, with the release today of their version of his song "Isn't It A Pity."
The interpretation is the latest preview of the new instrumental album Frampton Forgets the Words, which is released on April 23. Frampton played on the classic Harrison album from which it originates, 1970's All Things Must Pass, and the band's version is accompanied by a new video.
"'Isn't It A Pity' is one track I didn't play on George's album All Things Must Pass, but it was the first one I heard when I arrived at Abbey Road to record," says Frampton." The video opens with footage from his farewell tour of 2019, and he says of the clip: "We have all been in the same boat for over a year now. Our video lets you into my world of lockdown and possibly yours too. I think we can all relate."
Frampton recently talked about the new album with his friend, famed actor Alec Baldwin, on Instagram Live. Even ahead of release, Frampton Forgets The Words is being warmly embraced by the media. Grammy.com notes that the album "is a grab-bag of 10 covers of rock songs that just plain move Frampton, and he imbues every lick and line of tunes by Radiohead ('Reckoner'), Roxy Music ('Avalon') Lenny Kravitz ('Are You Gonna Go My Way') and other legacy artists with deep feeling and panache."
For Rolling Stone, "Frampton and his band's version [of Roxy Music's 'Avalon'] doesn't stray too far from the 1982 original, with his guitar a stand-in for Bryan Ferry's inimitable vocals." Something Else Reviews says the track is "a perfect example of how Frampton can employ his arranging acumen to power a great song even further."
From the English guitar hero's adopted home in Tennessee, Nashville Lifestyles adds: "Peter Frampton is one of the greatest guitar players in the history of rock, so if anyone were to put out an album of instrumental tracks, why shouldn't it be him?"
Frampton Forgets The Words is released on April 23. Pre-order it here.