Hear Peter Frampton Cover BB King's Blues Classic 'The Thrill Is Gone'
Rock icon Peter Frampton shares his cover of BB King's legendary blues hit, 'The Thrill Is Gone' from his forthcoming covers album 'All Blues', due 7 June.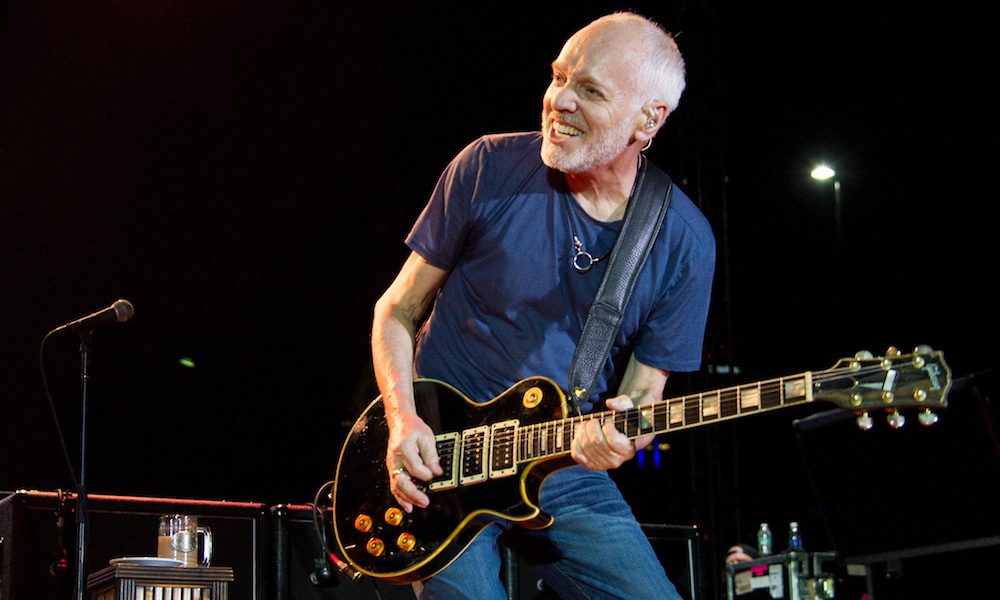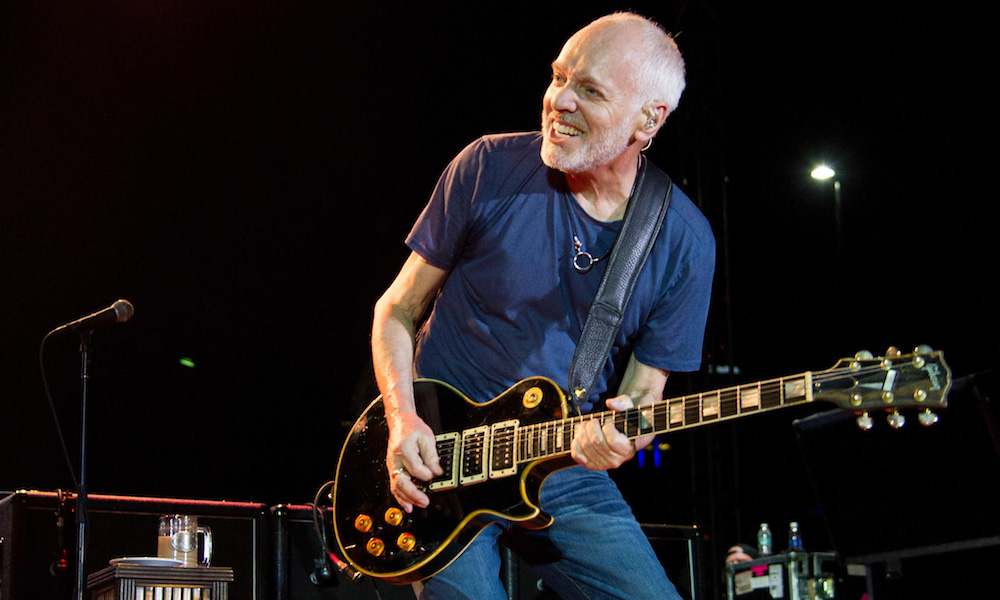 Rock icon Peter Frampton shares his cover of BB King's legendary blues hit, 'The Thrill Is Gone' from his forthcoming covers album All Blues, due 7 June.
Peter Frampton Band - The Thrill Is Gone (Audio) ft. Sonny Landreth
Frampton explained to Billboard why he typically wouldn't have covered the well-known classic, had he not met the late blues legend back in 2013 during his 'Guitar Circus Tour'.
"I went to his bus to meet the King, and I'm very nervous and sort of stuttering and stuff in front of him," Frampton said. "He could see I was having a little trouble, and he said, 'Peter, sit down, boy. Just tell me what you want me to do and I'll do it for you.' I couldn't believe it. He just put me at ease – such a modest man and the nicest, easiest to get along with person you could ever dream of."
In the midst of planning his blues album, Frampton decided to record his own version after playing the classic with Steve Miller Band when the two toured together.
"It's a tribute," Frampton told Billboard. "We were lucky enough, privileged enough to have BB King open for us on his penultimate tour and I played the number with him every night. I don't think people are gonna be too upset that we do a version of this."
Frampton announced the new album last month, which boasts nine other blues covers including the previously shared 'I Just Want To Make Love To You', written by Willie Dixon and first recorded by Muddy Waters.
During the prolific recording sessions for All Blues, Frampton laid down 23 tracks in a 10-day period and plans on releasing another blues album, in addition to new original material, a memoir, an instrumental covers collection and potentially even a Christmas album.
Working with his band, Frampton tells Billboard that he "has three albums done already" and "working on a fourth right now," recording roughly 40 to 45 tracks.
The guitar hero recently announced he'd be retiring from regular touring by the end of 2019, after sharing his diagnosis with the autoimmune disease Inclusion Body Myositis (IBM).
"I want to go out playing really well," Frampton said. "I've never recorded this much in my life, but I'm at the top of my game still and enjoying the playing immensely. I want to get as much recorded and play as much as I can until I can't. I'm not going to stop playing until I absolutely have to, and I've got so many ideas."
In spite of his diagnosis, Frampton is busier than ever and will be hitting the road this summer starting 18 June for the 50-date run of the 'Peter Frampton Finale—The Farewell Tour'.
All Blues is set for release on 7 June and can be pre-ordered here.
Format:
UK English