Peter Frampton, Darius Rucker, Wynonna, Others Star In Concert For Veterans
The event is hosted by Musicians On Call and Wrangler and also features Sara Evans, Lainey Wilson, Caylee Hammack, and many others.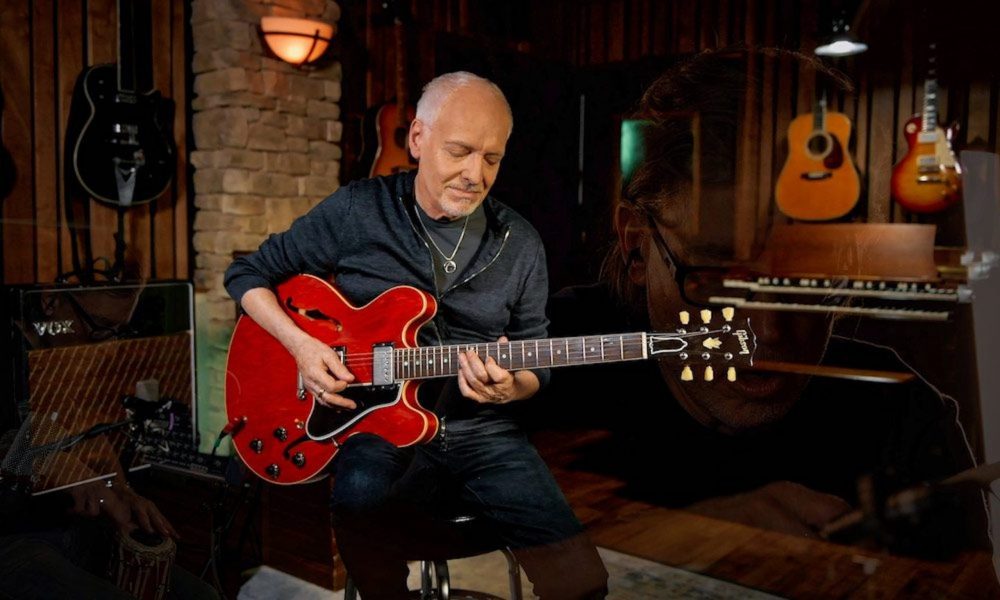 Peter Frampton, Darius Rucker, and Wynonna are among the major artists performing in the virtual Concert For Veterans Presented by Wrangler, for veterans in all VA facilities across the US for Veterans Day (today, November 11).
The event is hosted by Musicians On Call and Wrangler and also features Sara Evans, Lainey Wilson, Michael Ray, Striking Matches, Jameson Rodgers, Caylee Hammack, Sarahbeth Taite, and Catie Offerman. It's hosted by Big Sky Music Group recording artist Stephanie Quayle from Nashville's celebrated Bluebird Café.
Concert For Veterans is being shared through MOC's Virtual Bedside Performance Program, and will feature songs of encouragement by the artists as well as messages of thanks to all veterans for their service to our country.
Musicians On Call president & CEO Pete Griffin reflects: "This year has been especially hard on hospitalized Veterans and their caregivers who have had to go without the regular support of their loved ones and volunteers in the hospital due to the pandemic.
"Musicians On Call's live music programs have always meant a lot to our VA partners and, while we've missed visiting with the Veterans in person, we are glad to have remained connected during this hard time through our virtual programs. We are grateful to Wrangler for partnering with us for a second year in a row to ensure the Veterans and staff in all VA facilities feel especially appreciated this Veterans Day through the joys of great music."
Holly Wheeler, vice president of global brand marketing at Wrangler, adds: "Wrangler is proud to team up with Musicians On Call to honor our nation's Veterans by harnessing the power of music, a facet that the Wrangler brand has always channeled in our designs and collaborations throughout the years.
"We're grateful that Musicians On Call has given us the opportunity to show our appreciation for servicemen and servicewomen this Veteran's Day by providing a unique experience they'll never forget."