Peter Frampton Honors David Bowie With 'Loving The Alien' Cover
The instrumental track comes ahead of 'Frampton Forgets The Words.'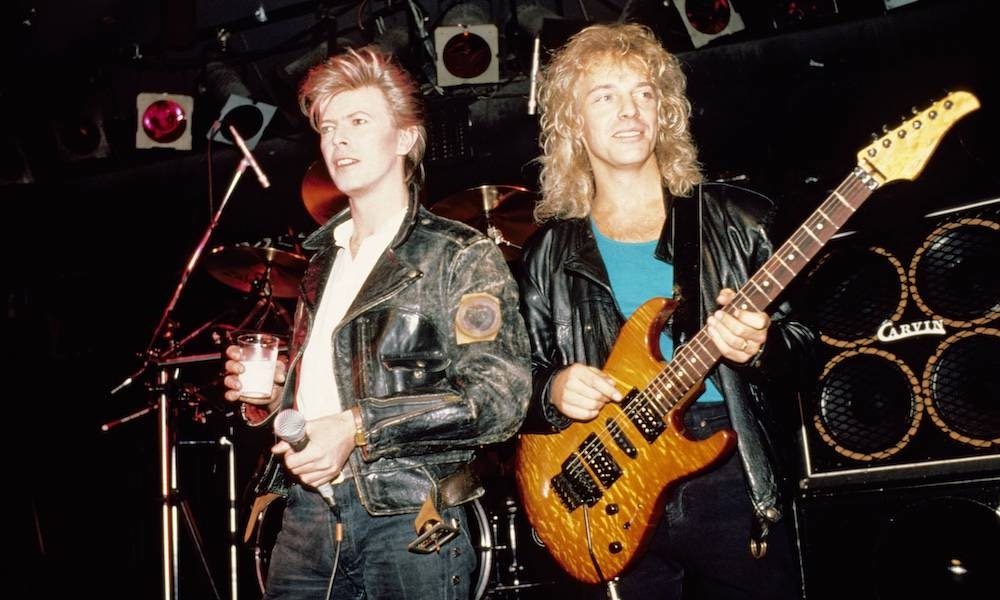 Peter Frampton shared a new track from his forthcoming album, Frampton Forgets the Words. Available April 23 via UMe, the instrumental album finds the legendary guitarist reinterpreting some of his favorite songs by his peers, heroes, and good friends, including Lenny Kravitz, George Harrison, and Stevie Wonder. Today's selection is a cover of David Bowie's "Loving the Alien," a single off the iconic artist's 1984 album, Tonight.
This cover is a particularly personal one for Frampton, who was childhood friends with Bowie. The two rock stars reunited two decades later, when Bowie asked the guitarist to contribute to his 1987 album, Never Let Me Down, and join him on the subsequent Glass Spider Tour. The collaboration marked a comeback moment for Frampton. "It's the biggest gift, career-wise, anyone's ever given me. And I've never stopped thanking him," said Frampton in a statement. "David [was] always a very generous man, and that was generosity to the max for me."
Every night on stage, Frampton's big solo feature was at the end of "Loving the Alien," which made the song a fitting choice for Frampton Forgets the Words. In the video for the song, the artist pays further tribute to his late friend through a touching series of videos and personal photos.
In a new interview with Grammy.com, Frampton elaborated on his close bond with Bowie, sharing "We went to school together. I met David when I was 12 or 13 [years old.] My father was his art teacher in high school for three years… At one point, my dad said, 'Well, you boys all play these guitars and this rock 'n' roll music. Why don't you bring your guitars to school, and I'll stick 'em in my office, and you can play them at lunchtime?' So we did, and David became sort of more of a family friend."
He continued, "When we did the introduction to the Glass Spider tour in London, my parents came up and afterward, there was a press conference and we played about four or five numbers. So afterward, my parents were backstage. And I'm talking to Mom and I'm saying, 'Where's Dad?' She's saying, 'Oh, I don't know. He went off with Dave somewhere!' They would just disappear off together."
Frampton added, "When I lost my dad, Dave was the first person to call. That gives you some idea."
Frampton Forgets the Words is available on April 16 and can be preordered here.