Peter Frampton Announces Homecoming UK Dates On His Farewell Tour
The schedule culminates in a show at London's Royal Albert Hall on November 8.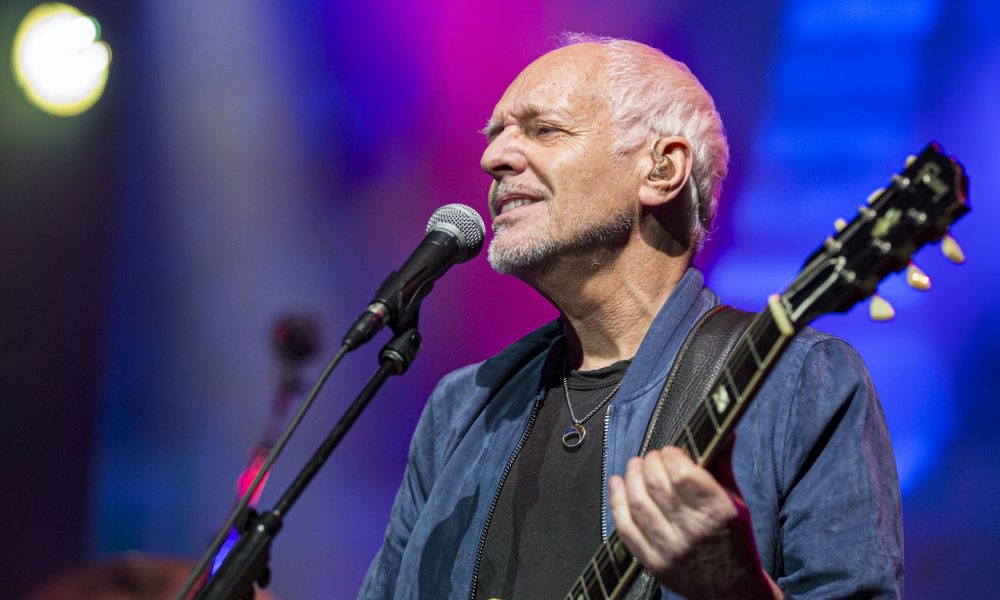 Peter Frampton has confirmed three UK dates on his Peter Frampton Finale – The Farewell Tour. They will take place in November, with tickets on sale from this Wednesday (March 30) at 12pm midday local time. VIP packages will also be available.
The dates in the great guitarist's home country are at Victoria Hall, Stoke (Saturday November 5), Glasgow SEC Armadillo (6), and London's Royal Albert Hall (8). The chance to play the dates after the pandemic caused the cancellation of Frampton's major European tour is a great relief to him, especially given his increasing difficulties with Inclusion-Body Myositus (IBM), the degenerative muscle disease that slowly weakens the body's muscles.
"Great news!! I am continuing my PF Finale Tour this November in the UK," he says. "My band and I have been chomping at the bit to play and can't wait to keep our promise to play for you again. Thanks for your patience."
In the spring of 2021, as he released his instrumental album Frampton Forgets The Words, he told the Washington Post: "I would love to go back on the road. But it all depends. I'm doing okay right now, but it's definitely not as good as the last time I toured. I've learned that I prefer to play, put more soul into less notes and to experiment that way."
Frampton had toured North America extensively in the second half of 2019 and his memoir Do You Feel Like I Do? was published in the fall of 2020. Read our interview with Frampton here. Frampton Forgets The Words, his 18th studio album, featured his virtuosity on his 1954 Les Paul Phenix, as he interpreted favorite songs by George Harrison, Radiohead, David Bowie, and more.
Earlier this month, Frampton wrote on social media: "I'm honored @YouTube has given me their Silver Creator Award for reaching 100K subscribers on my channel! I couldn't have done that without you, my fans! Thanks for always supporting my projects over the years. It truly means a lot!"
Buy or stream Frampton Forgets The Words.